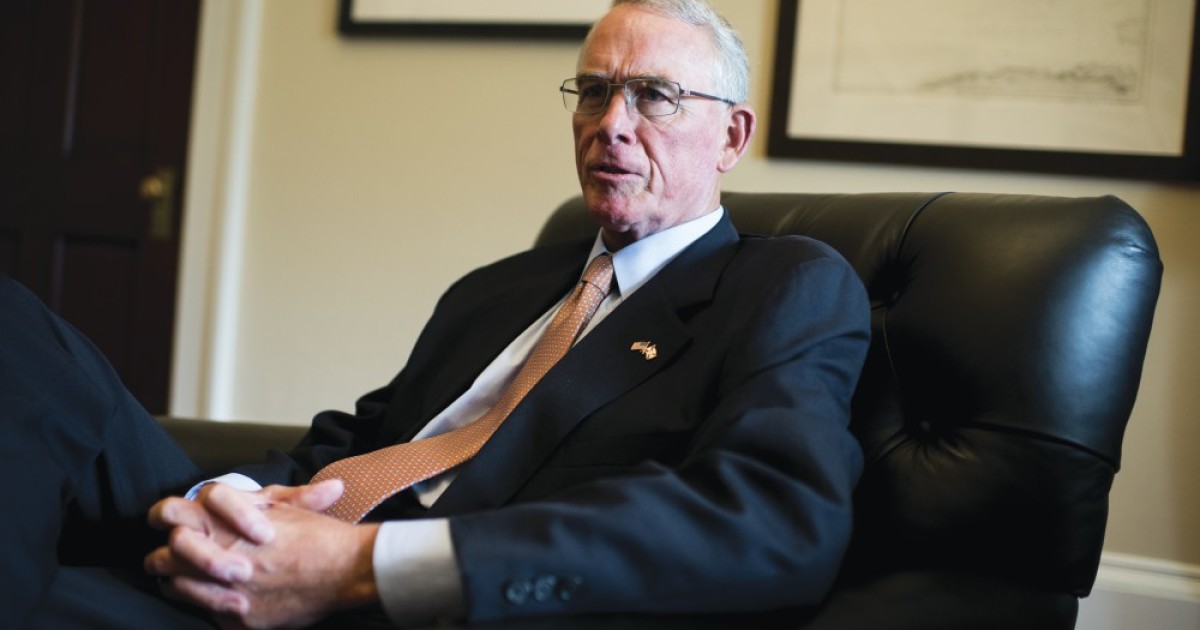 Is this a sign 2020 campaign will be last for Naples Republican?
U.S. Rep. Francis Rooney raised only $800 in donations in the second quarter of 2019, though the Rooney Victory PAC also transferred $4,482 to the Naples Republican's campaign.
It's the second quarter with minimal fundraising on the incumbent's part. He only raised $755 in the first quarter of the year.
Of course, he faces no competition in 2020 and represents a safe Republican seat. And despite the distinct lack of activity this year, Rooney still holds $621,978 in cash on hand.
Rooney easily dispatched Democrat David Holden in 2018, winning upward of 62 percent of the vote.
Federal Election Commission reports show he spent less than a million doing so, and still closed 2018 with $652,139 in cash on hand.
The more significant signal from Rooney's light fundraising in the first six months of 2019 may be confirmation this will be his last run for Congress. He's currently serving his second term representing Florida's 19th Congressional District.
Rooney last July signed a pledge with U.S. Term Limits that he would co-sponsor and vote for restricting House members to three terms.
U.S. Reps. Matt Gaetz, Ross Spano, Greg Steube and Brian Mast have similarly signed onto the same pledge. U.S. Sen. Marco Rubio also signed the pledge, which also supports legislation limiting Senators to two terms.
But political leaders in Southwest Florida anticipate Rooney living by it, and holding himself to a limit of three terms whether terms limits pass in Congress or not.
After being elected to Congress, Rooney in 2016 left his position as CEO of Rooney Holdings, where he took a salary of $5.5 million.

All of the money Rooney raised this quarter came from two individuals, Jensen Utilities Contractor Kevin Jensen and Bleu Provence restaurateur Jacques Cariot.
Incidentally, Rooney still has maintained a fair amount of spending, including monthly $200 payments to Nicholas Carr for campaign management.
He's also paid for legal services with Jones Day, insurance with Chubb, and accounting with Robert Watkins & Co.