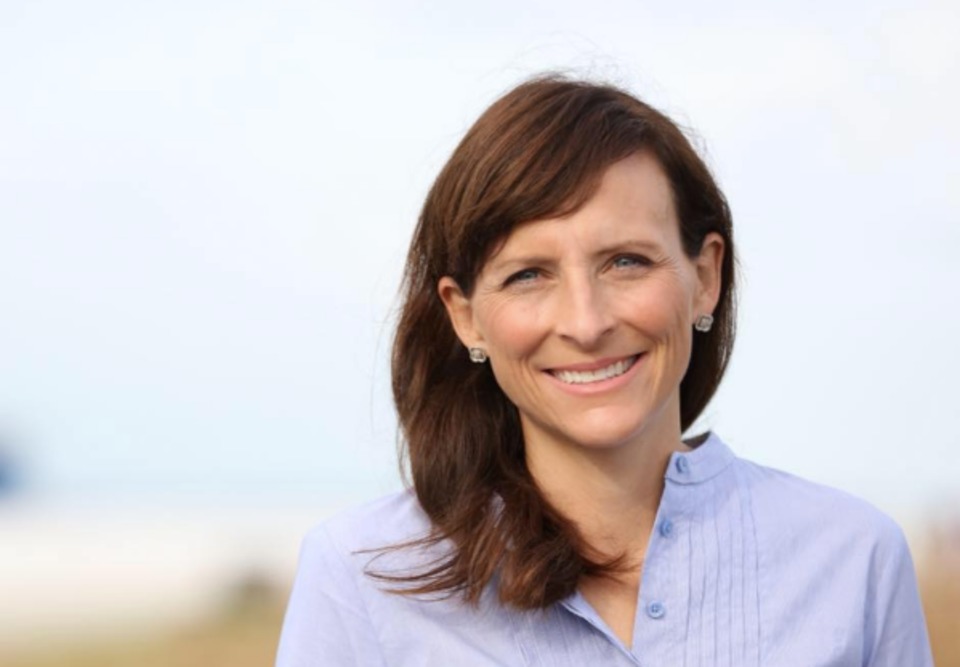 Good would be a desirable recruit for national Democrats partly because the bench in Southwest Florida remains thin.
Someone just registered MargaretGoodforCongress.com.
The owner of the potentially valuable domain remains masked. But GoDaddy.com reported the politically curious bit of internet real estate was registered on Sunday.
Of course, that doesn't necessarily mean that state Rep. Margaret Good, a Sarasota Democrat, will imminently announce that she's challenging U.S. Rep. Vern Buchanan in the 2020 election cycle.
That's just where political minds throughout the state of Florida naturally rushed.
Twitter user Isak Dai, who identifies himself as a "political enthusiast," took note of the domain registration on Tuesday.
He pointed to records that at least 10 domains that included the word Congress were registered this weekend. MargaretGoodforCongress.com and MargaretGoodforCongress.net were among them.
Dai took particular note of Good, questioning if it meant Good would challenge Buchanan.
If she did, it would be a coup for Democrats, who have long eyed Buchanan's seat only to see hopes dashed repeatedly. Most recently, Buchanan defeated attorney David Shapiro by 10 percent in November.
Buchanan's closest race remains his first run for Congress when he defeated banker Christine Jennings by a scant 369 votes. But since then, he fended off a rematch with Jennings and challenges from former state Rep. Keith Fitzgerald, NFL Hall of Famer Henry Lawrence and others.
Good would be a desirable recruit for national Democrats partly because the bench in Southwest Florida remains thin.
But she's also developed a heck of a resume in less than two years of running for office — and it's one built on upsetting Buchanan.
After state Rep. Alex Miller's surprise resignation forced a special election in Florida House District 72, Good emerged as the Democratic nominee.
The Republican in the race? James Buchanan, son of the long-time Congressman.
Despite Buchanan having his father's political network to rely upon, Good defeated him by 7 percent, making national news.
James Buchanan later won a state House seat in a neighboring district, and his misfortune ultimately didn't seem to hurt Vern's reelection campaign.
Good since has been seen as a rising star in the party. She was named as a Democratic Deputy Leader in the Florida House.
She has been widely expected to seek reelection, though that comes with political risk. While she impressed with her special election performance, District 72 still has more GOP voters registered than Democrats. And in November, she won reelection by less than 1,200 votes over former state Rep. Ray Pilon.
So there may be no path forward that carries no political risk.
Sources at the Democratic Congressional Campaign Committee confirm there are talks of Good running in the district.
Granted, Democrats interested solely in flipping U.S. House seats would welcome a candidate like Good. Nobody else has emerged as a contender for the seat in 2020, yet the DCCC lists Buchanan on its Retirement Watch List.
Regardless, if she does decide to run for U.S. House, someone has a place on the World Wide Web waiting for her.