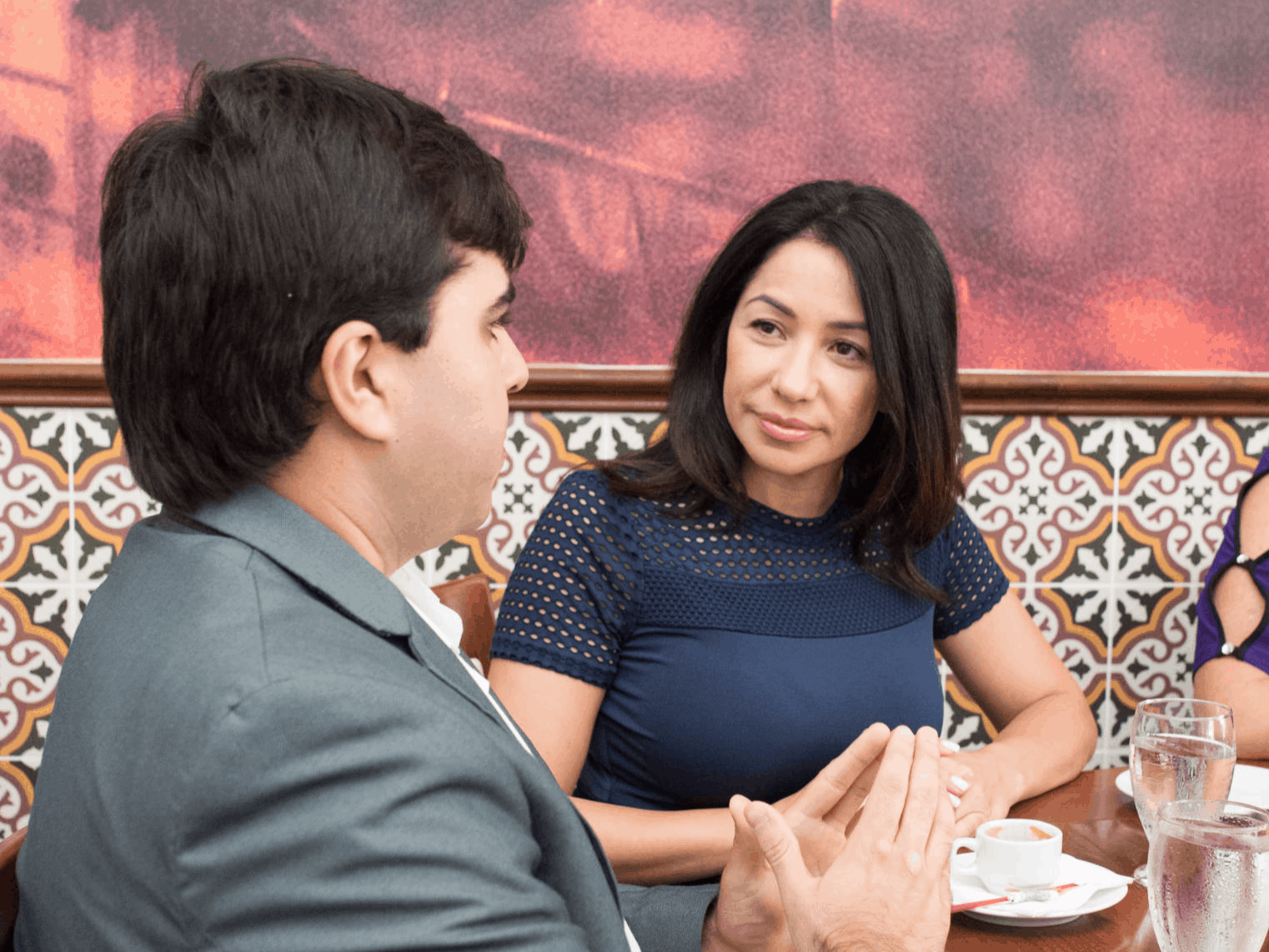 Mucarsel-Powell more than doubled Vilariño's second quarter haul.
Republican candidate Irina Vilariño, who is challenging Democratic U.S. Rep. Debbie Mucarsel-Powell in Florida's 26th Congressional District, has declared more than $270,000 in contributions in her first filing with the Federal Election Commission.
That filing covers the period of April 1-June 30. Vilariño entered the race in early April.
Her second quarter fundraising haul was helped in part by a $40,000 self-loan made by Vilariño to the campaign.
Included in the remaining $230,000 in contributions are donations from businessman Jorge Mas, former state Senate candidate Marili Cancio and Brickell Motors President and CEO Mario Murgado.
"I am overwhelmed by the generosity and commitment of my donors to our cause and all we believe in," Vilariño said.
"From the very beginning of our campaign, I have made it clear that the American Dream should not suffer because of liberals who insist every government action should end in higher taxes and needless regulations. I believe in a freedom and prosperity that sustains our strong economic growth under President (Donald) Trump and ultimately restores faith in the American people."
Still, Vilariño's numbers greatly trail her opponent's. Mucarsel-Powell more than doubled Vilariño's second quarter haul, earning more than $600,000 in donations. Mucarsel-Powell has raised more than $1 million this year alone.
It also remains to be seen which other Republican candidates decide the join the field.
Vilariño was in hot water recently after a series of tweets resurfaced where Vilariño promoted the Barack Obama birther myth and other conspiracies.
She defended those posts at the time: "I don't think any of these tweets warrant an apology, and I am not going to fearfully pander every time someone thinks they might be offended," Vilariño told Talking Points Memo.