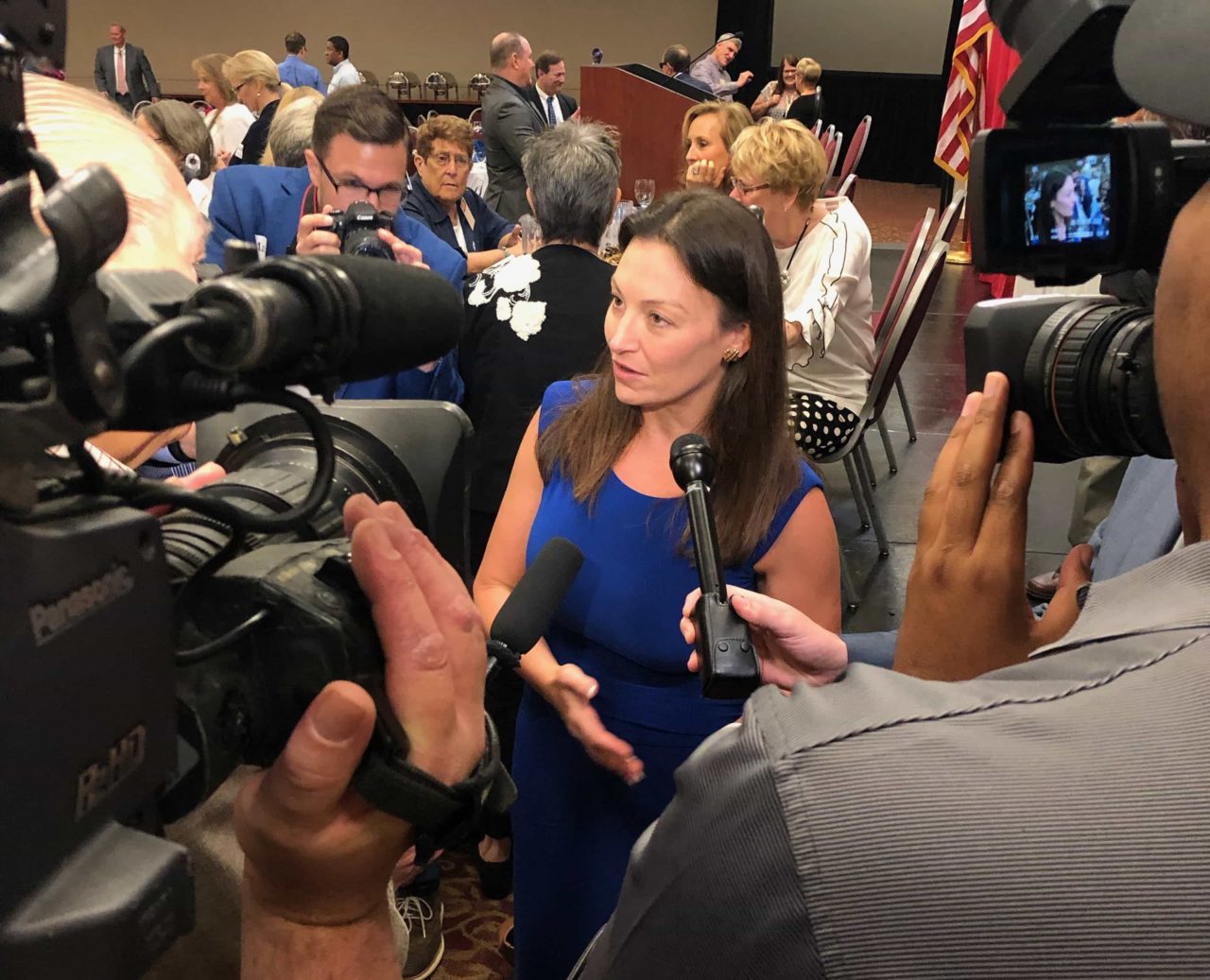 Scott said Dems were "the anti-Semitic party."
Agriculture Commissioner Nikki Fried took to Twitter Wednesday to slam U.S. Sen. Rick Scott for saying Democrats were anti-Semitic.
"Florida's junior U.S. Senator @SenRickScott calling @TheDemocrats Party anti-Semitic is insulting, false, & dangerous," tweeted Fried, a Democrat. "He should apologize and stop using my community to sow division. Sincerely, the first statewide elected Jewish female in Florida history & proud @FlaDems."
Fried has staunchly demonstrated a commitment to Israel and the Jewish people, including as the leading Democrat on Florida's trade mission earlier this year.
Her response comes after Scott claimed Democrats were anti-Semitic, rather than comment on a recent fusillade of Tweets from the President that all but his staunchest defenders decry as racist.
Scott said Trump's approach was "clearly not the way I would do it, but let's remember the position that these Democrats have taken. They've become the anti-Semitic party now, and so that's wrong."
Trump rocked the Sunday morning news cycle with a tweet aimed at the four most outspoken liberal members of the Democratic caucus known as "The Squad."
The targets of the missive were Alexandria Ocasio-Cortez from New York, Ilhan Omar of Minnesota, Rashida Tlaib of Michigan and Ayanna Pressley of Massachusetts.
In a series of tweets, President Donald Trump urged the four to "go back and help fix the totally broken and crime-infested places from which they came."
Omar, a naturalized citizen from Somalia, is the only foreign-born member of the four. Ocasio-Cortez has Puerto Rican ancestry, while Pressley, an African American, was born in Chicago.