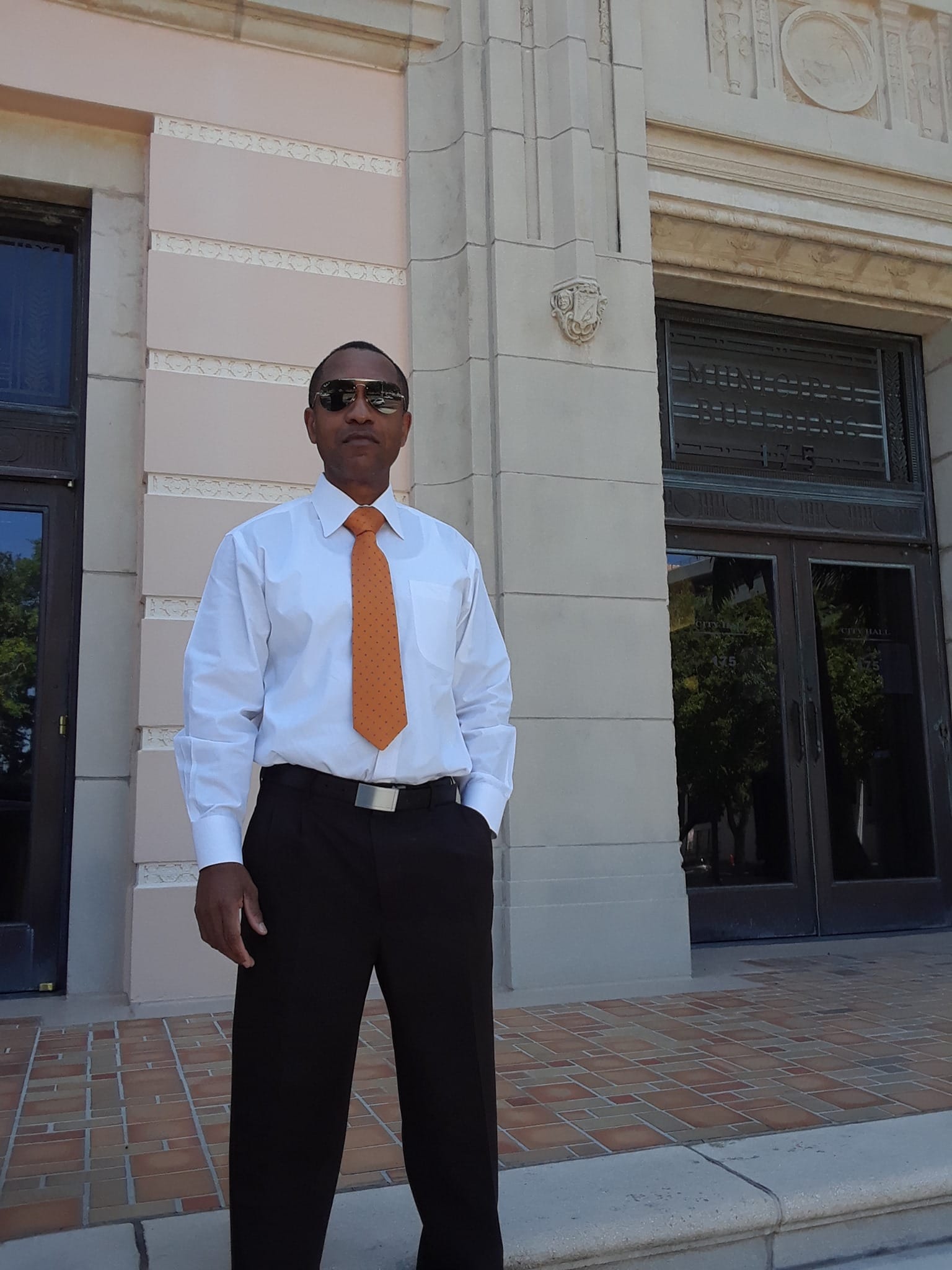 Cromartie thinks "homosexuality is a choice no American should make."
St. Petersburg City Council candidate Chico Cromartie's Facebook feed is rife with anti-LGBTQ statements and pro-Donald Trump rhetoric, including defenses of the President's racist tweets shared more than a week ago. 
The hateful sentiments were first called out in a Tampa Bay Times article noting Cromartie believed St. Pete officials were favoring the LGBTQ community at the cost of affordable housing and economic development in poor areas. 
"Homosexuality is a choice no American should make and no nation (in the history of the world) has ever prospered defending or promoting such activity," Cromartie wrote on July 8.
"I will always speak out against homosexuality and my policies will never encourage or promote such activity!"
It's widely accepted among scientists that being gay is not a choice. Numerous studies, some of which are documented in a 2015 article in Time debunking former Presidential candidate Ben Carson's claim that it was a choice, have shown that various factors in a person's brain or even the hormone levels in the womb contribute to sexual orientation.
Cromartie's feelings instead seem to be linked with the idea of 'us vs. them,' plainly ignoring the fact that black people can be gay too. 
"As a policy maker I will create economically fair and sustainable policies that will not favor ideologies, groups or peculiar perspectives. In particular, those that are represented by anti-American flags or special interests' groups! I will not implement or support any policy that implies or economically favors homosexuality, a group or any ideology based solely on a person's choice to be homosexual and/or anti-American," Cromartie wrote on July 11.
In another post dated July 8, Cromartie implied he had been receiving "insidious" comments from "homosexuals" and claimed the LGBTQ community is "vicious, hateful and intolerant."
It's not clear what comments he was referencing. 
The post went on to describe "a dominant homosexual city administration" where "jobs, business incentives and affordable housing have been restricted to their most loyal supporters."
"Now south St. Pete residents who have been paying extra taxes for years into a program (CRA) that is suppose to address their economic needs, can't afford to live in the poorest districts in the city! This is the true character of the homosexual agenda," Cromartie wrote. 
Cromartie's social media presence also shows a fierce devotion to Trump. His Facebook feed includes numerous articles and videos supporting the President.
One links to a website where Trump supporters could get a free "MAGA" hat with the purchase of a matching t-shirt. He also shared a photo from the Pinellas GOP Lincoln Day Dinner, the group's biggest annual fundraiser, with the caption "Keeping America Great one day at a time," a reference to Trump's reelection campaign slogan. 
Cromartie further went on to support Trump's tweets more than a week ago suggesting that four women of color in Congress should go back to the countries from which they came and "fix them."
"Those Congress women should go back to their countries and fix that mess, instead of trying to ruin this country with false claims of racism, sexism, bigotry, ect," he wrote above an MSN article naming 29 members of Congress born outside the U.S.
Cromartie went on to ask "how in the hell did all these foreign nationals get in the U.S. Congress anyway?"
The answer to his inquiry is simple. As it relates to "the squad" of four Democratic women in Congress including Alexandria Ocasio-Cortez, Ayanna Pressley, Ilhan Omar and Rashida Tlaib, three of them are natural born United States citizens. Omar was born in Somalia, but immigrated to the U.S. as a child refugee and was naturalized when she was 17. As for other members, they are all either naturalized citizens or were born outside of the U.S. to American parents. 
St. Pete suffers from a "dominant homosexual city administration," he says. 
The constitution prohibits non-citizens from serving in Congress.  
Cromartie also voiced support for Trump's contempt against sports stars who peacefully protest by taking a knee during the National Anthem.
"If you got a problem with the United States and the flag that represents it…………..LEAVE!!!!" he wrote on July 19 on a post showing photos of a pride flag burning, Megan Rapinoe and Colin Kaepernick taking a knee during the national anthem and a photo of "the squad."
While Cromartie's anti-LGBTQ and pro-Trump rhetoric is likely to cost him support in the City Council election, his Facebook feed also highlights issues important to District 7, which is rife with poverty. One of his top campaign priorities is affordable housing and includes caps on rents to residents aren't priced out of their communities as the city "gentrifies" neighborhoods. 
He also pledges incentives for education and business development and investment in energy and public safety. In an odd campaign priority, Cromartie also wrote that he supports creating monorail transportation. 
Cromartie demands support in many of his Facebook posts, which make harsh claims that he's the only person who can save them from losing their homes. 
"Guess who has to make plans to relocate if I fail to make the general election? YOU DO!" he wrote on July 20.
Cromartie is one of four candidates in the District 7 race, which includes incumbent Lisa Wheeler-Bowman, Uhuru candidate Eritha "Akile" Cainion and recent college graduate Sarah Elizabeth Moore. 
The four will appear on the Aug. 27 primary ballot. The top two voter-getters will face off in the Nov. 5 general election.