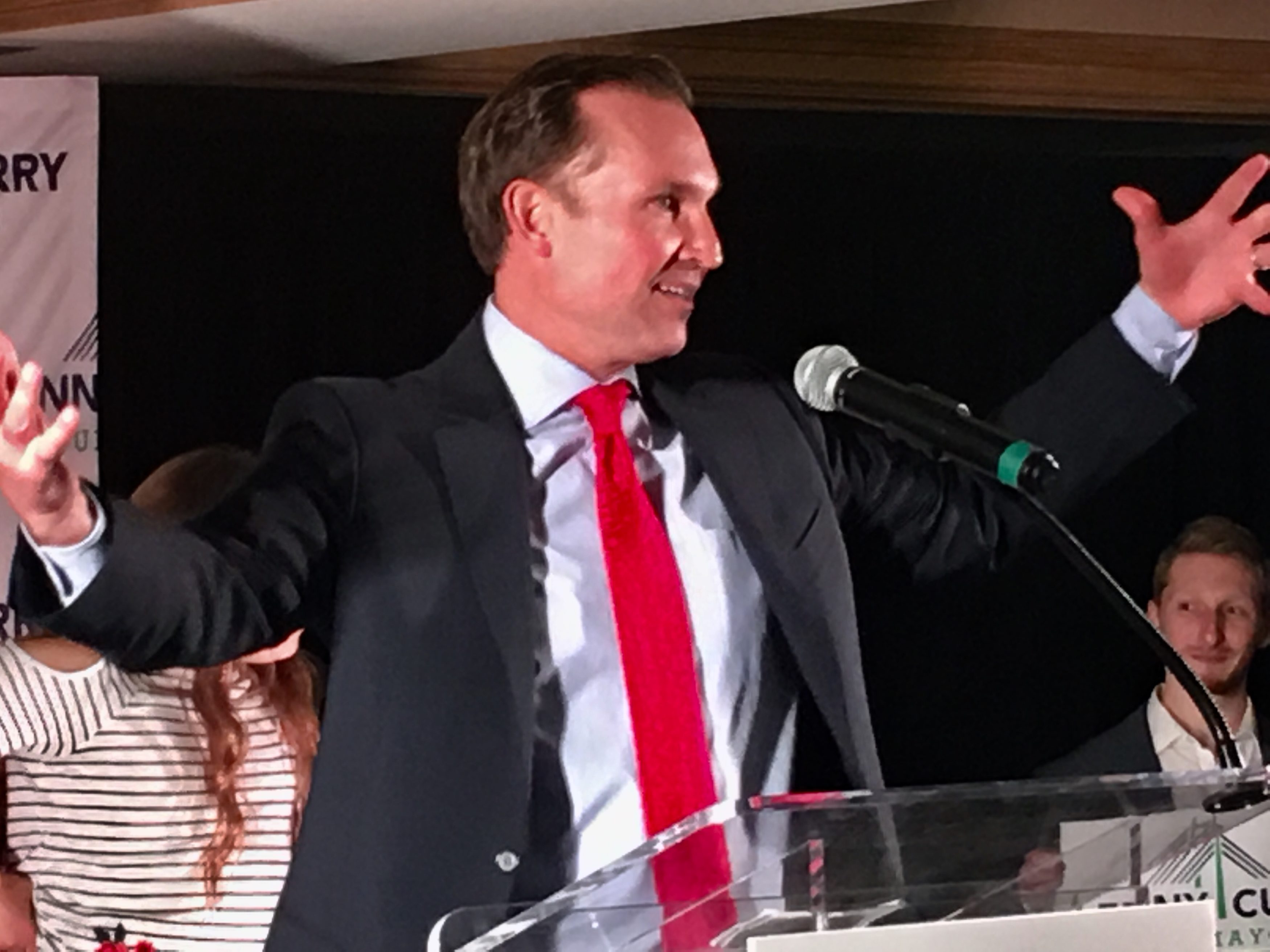 Lenny Curry appears to have won the JEA war.
Nearly two years after one of his key supporters suggested privatizing local utility JEA, Jacksonville Mayor Lenny Curry got the "mature conversation" he wanted on the subject.
And that conversation went his way, a significant policy victory to start off his second term.
The JEA Board voted Tuesday to explore privatization, a process that will (in theory) stabilize shaky finances, while causing no decline in service to customers.
Curry's attempt to have a "mature conversation" about privatizing JEA in 2018 devolved into accusations that the mayor wanted to "sell" JEA and an all-invective-all-the-time re-election campaign.
Curry doesn't seem to have been surprised. Though he was traveling, a comprehensive quote was ready. And the Mayor struck a restrained tone in the prepared statement.
Curry noted that he had "challenged board appointees to focus attention on how independent agencies can best serve our city and strategically prepare for generations to come. This includes the board at JEA and the senior leadership they empower."
Indeed, Curry dumped the majority of the board members appointed by his predecessor as Mayor, a move that was controversial at the time but pivotal for what came next.
"For more than a year at JEA they have undertaken a comprehensive strategic assessment. I welcome their wisdom and expertise, and that includes their assessment that there are significant challenges to moving forward with the status quo. Moving forward I hope they continue to apply this wisdom and expertise as they explore alternatives to these challenges," Curry said.
"Whatever path JEA board and senior leaders undertake, I will reiterate what I've said since 2018; any decisions I make related to JEA are guided by three core principles," Curry said.
For one: "The strength and success of JEA for decades is directly linked to the hard work of JEA's employees. Any policy regarding the utility's future MUST keep promises made to these employees. A path leading to hundreds of job cuts or failure to meet retirement needs of career employees is not acceptable."
"In our community, JEA customers have had access to a stable supply of electricity and clean water at reasonable, market-based rates. Any policy regarding the utility's future MUST continue that access. Our local economy must not face diminished service or massive rate increases," Curry added.
The option voted on will allow for rates to stay stable and employees to not lose jobs, compared to draconian cuts with non-privatization proposals.
"As a publicly-owned asset, the value of JEA is built on the investment of taxpayers. Any policy regarding the utility's future MUST respect that investment. Jacksonville taxpayers are co-owners of the utility and MUST have a voice in the future of their investment," Curry asserted.
If all goes as the Board hopes, benefits could be major: more than $3 billion of "value" for the city (replacing the JEA Contribution, with an extra billion to spare); $400 million in customer rebates; and 100 percent renewable energy for schools by 2030.
Employees would be guaranteed three years of stability, and the new downtown headquarters would be built after all.
Ahead of his inauguration, Curry told us he supported the board.
Curry noted in late June that the conversation he wanted to have last year is happening anew, with the utility exploring new revenue streams.
"What they're doing now … a very tough, realistic conversation about the strategic challenges, which is what I wanted to do a year ago," Curry said. "They're going to have to face these challenges down and come up with solutions."
"They can't do nothing. They have to act," Curry said.
And act they did.