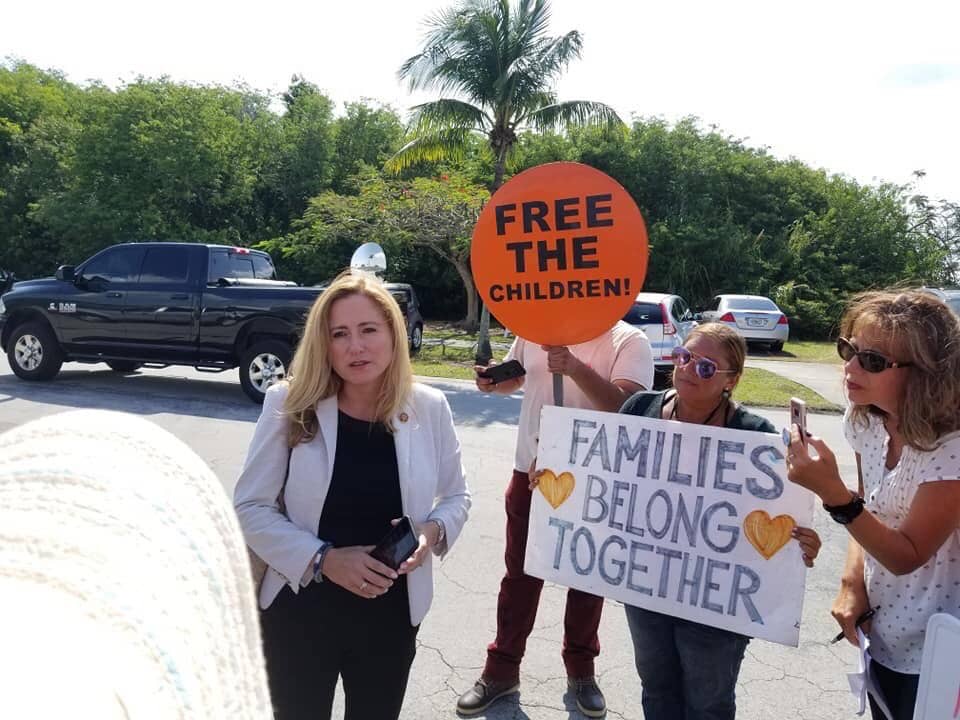 Mucarsel-Powell's team said the trip has been approved.
U.S. Rep. Debbie Mucarsel-Powell has announced another planned visit to the homestead migrant facility that she and other members of Congress have called to be shut down.
That trip will take place Saturday morning.
Joining Mucarsel-Powell will be U.S. Rep. Veronica Escobar of Texas, state Sen. José Javier Rodriguez and Miami-Dade County Director of Emergency Management Frank Rollason.
Mucarsel-Powell has been denied access to the shelter before. A series of Democratic presidential candidates was also denied access in late June, some of whom were invited by Mucarsel-Powell.
But her team said this trip has been approved by officials from the Donald Trump administration who oversee the center.
Officials at the Department of Health and Human Services have requested a two-week notice for past visits. Mucarsel-Powell and other members of Congress have contended that those officials have no legal authority to deny them entry.
U.S. Rep. Debbie Wasserman Schultz filed legislation earlier in the week that would ensure members of Congress are allowed access to any "facility operated by the Department of Homeland Security, Department of Health and Human Services, or contractors working on behalf of those agencies" without advanced notice.
Saturday's visit will take place at 10 a.m. Martha Vallejo, a member of the National Association of Social Workers-Florida, will join Mucarsel-Powell and others for a news conference following the tour of the center. Vallejo will not join the tour herself.
The news conference is tentatively scheduled for 11 a.m.
Mucarsel-Powell and Wasserman Schultz called for the facility for close after a lawsuit was filed alleging the children housed there are suffering from "permanent psychological damage."