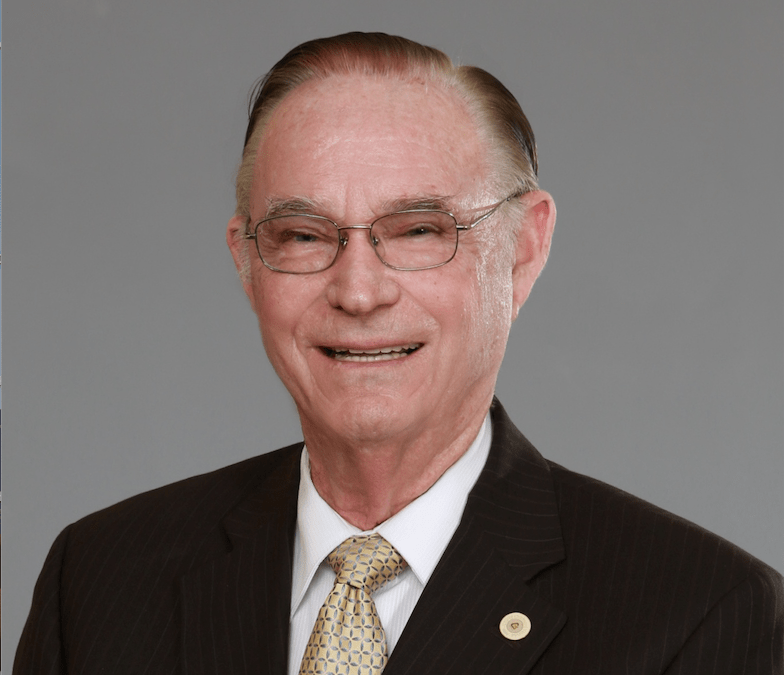 Goodgame served on the Clermont City Council for nearly 15 years.
Longtime Clermont City Councilman Ray Goodgame died Sunday at the age of 85 after a longtime battle with myelodysplastic syndromes, the city reported Monday morning.
Goodgame, was sworn into office in 2004 after winning a special election to fill an unexpired term for the council's Seat 2. His current term was set to expire in November.
"Ray was a great supporter of the city of Clermont," Clermont City Manager Darren Gray said. "He will be missed. Our thoughts go out to his family during this difficult time."
A Kings Ridge resident of 17 years and a member of the council for nearly 15 years, Goodgame was recently nominated for the Florida League of Cities' "E. Harris Drew" Municipal Official Lifetime Achievement Award.
Clermont City Council will discuss the vacant seat at the next council meeting, Aug. 13. The council has the ability to appoint an interim council member.
This seat was up for election for the upcoming November ballot. Goodgame had not applied to run again. Two candidates qualified for the election and will be on the ballot, Joe Gustafson and Jim Purvis.
Goodgame attended First United Methodist Church and was in a weekly men's Bible study. The retired mechanical engineer and Army veteran earned his bachelor of science degree in mechanical engineering from Auburn University and was from Birmingham, Alabama.
During his tenure at the city, he was appointed by council to the role of Mayor Pro-Tem. Goodgame had served as the past chairman of the Lake-Sumter Metropolitan Planning Organization, past president of the Clermont Historical Society, a member of the South Lake Transportation Task Force, a member of the West Orange-South Lake Transportation and Economic Development Task Force, a board member and liaison of the Cooper Memorial Library Association, a board member of the Community Foundation of South Lake, a member of the Clermont Kiwanis Club, a member of the Lions Club and a member of the South Lake Chamber of Commerce. He also served on the Tourism Development Council and on the Firefighters Pension Board of Trustees.
"If you have recently moved to Clermont, know that you are living in the best-managed city any place," Goodgame wrote in a column published in the "South Lake Tablet" in July 2018. "We have one of the highest ranked fire departments around. Our police department is outstanding as well. Take a look around and study any other city and I believe you will find out you are living in the greatest city in the USA. Thank you for the privilege of serving as your representative.
Goodgame is survived by his wife, Judy, and his children and grandchildren.
Funeral services will be held at 2 p.m. Saturday, Aug. 10 at the First United Methodist Church of Clermont. The family requested that those wishing to give flowers to send them to Clermont City Hall.