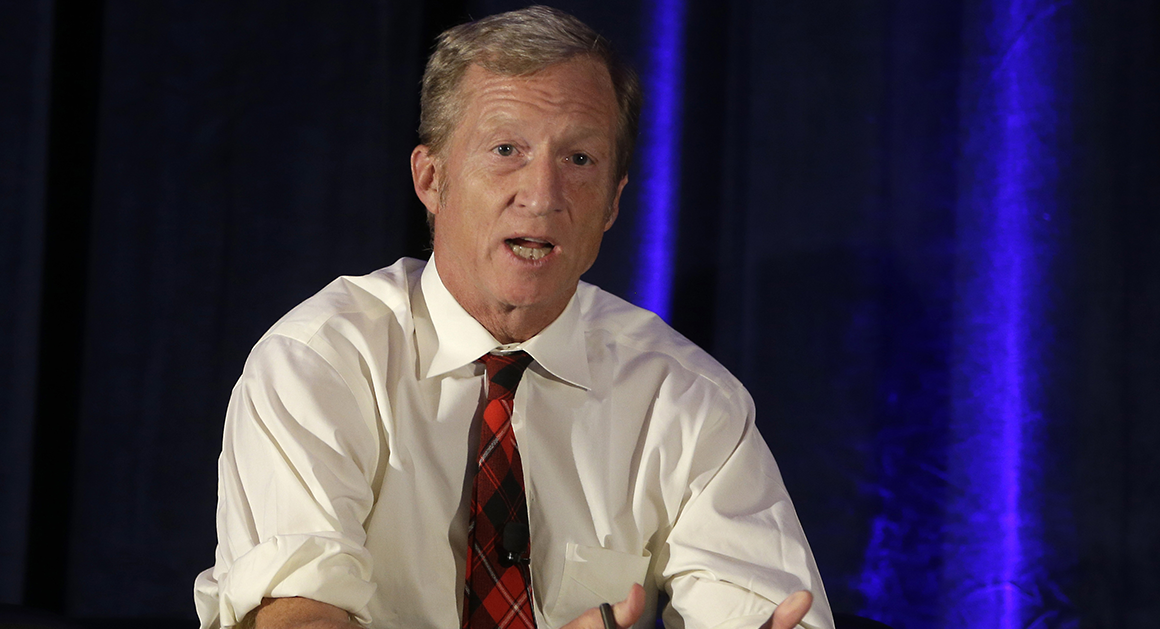 "I can go head-to-head with Donald Trump on the economy and expose him."
Democratic presidential candidate Tom Steyer is debuting a new 30-second ad campaign going after President Donald Trump.
The ad will begin running Tuesday night during CNN's coverage of the second Democratic debate.
But Steyer won't be on the debate stage in Detroit on Tuesday or Wednesday night as the Democratic candidates gather for their second set of debates. His late entry into the contest means he didn't meet the requirements to qualify for the debate.
The billionaire hedge fund manager and former backer of Andrew Gillum's gubernatorial campaign recently entered the presidential contest. Steyer said he's putting $500,000 toward the new TV spot.
"Donald Trump failed as a businessman," Steyer says in the ad. "He borrowed billions and left a trail of bankruptcy and broken promises. He hasn't changed.
"I started a tiny investment business. And, over 27 years, grew it successfully to $36 billion."
Steyer then argues he's the best choice for Democrats to take on Trump in 2020.
"I'm running for President because unlike other candidates, I can go head-to-head with Donald Trump on the economy and expose him for what he is: A fraud and a failure."
Steyer entered the 2020 presidential contest in early July after previously announcing he wouldn't run for President.
Steyer spent millions backing Gillum's 2018 bid for Florida Governor. Gillum was defeated in November by Republican candidate Ron DeSantis.
The billionaire has targeted Trump on the airwaves before. He's aired a series of commercials calling for Trump to be impeached. That includes buying ad space on Fox News.