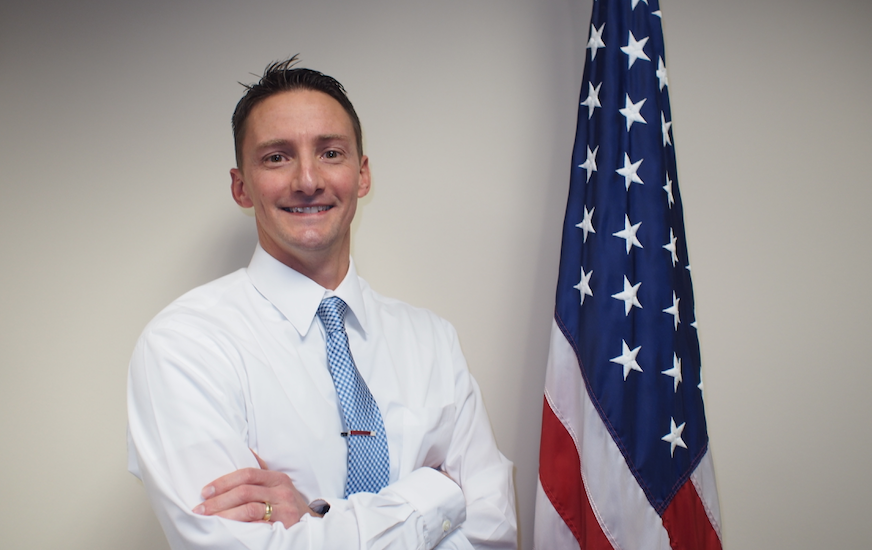 MIller said fundraising wasn't strong enough for him to compete with Jason Brodeur
Democrat Justin Miller has dropped out of the contest for Senate District 9, citing difficulty in raising money against a formidable Republican candidate who has demonstrated little trouble raising significant amounts of campaign cash.
Miller, a non-profit executive from Oviedo who is a Navy veteran and former defense intelligence specialist, cited Republican former state Rep. Jason Brodeuer's fundraising prowess, and said he and his team were just not raising money at a rate to effectively compete.
He also suggested there may be other Democrats better prepared to take on Brodeur, president of the Seminole County Regional Chamber of Commerce and a former three-term member of the Florida House from Sanford.
"We also know there are other  folks who might get in and we didn't want to be a distraction," Miller said.
Miller had managed to raise $4,441 and lent his campaign another $2,216, in a little less than a year on the trail.
His departure leaves Democrat Rick Ashby, an engineer from Oviedo, who is running on a more progressive platform to challenge Brodeur. Ashby has raised less money than Miller.
Brodeur, meanwhile, has more than $550,000 in the bank in his two funds, his official campaign and his Friends of Jason Brodeur political committee. For the most part, he's been able to raise $100,000 a month.
The district seat is opening up because Republican state Sen. David Simmons is leaving in 2020 due to term limits. SD 9 covers Seminole County and southwestern Volusia County.