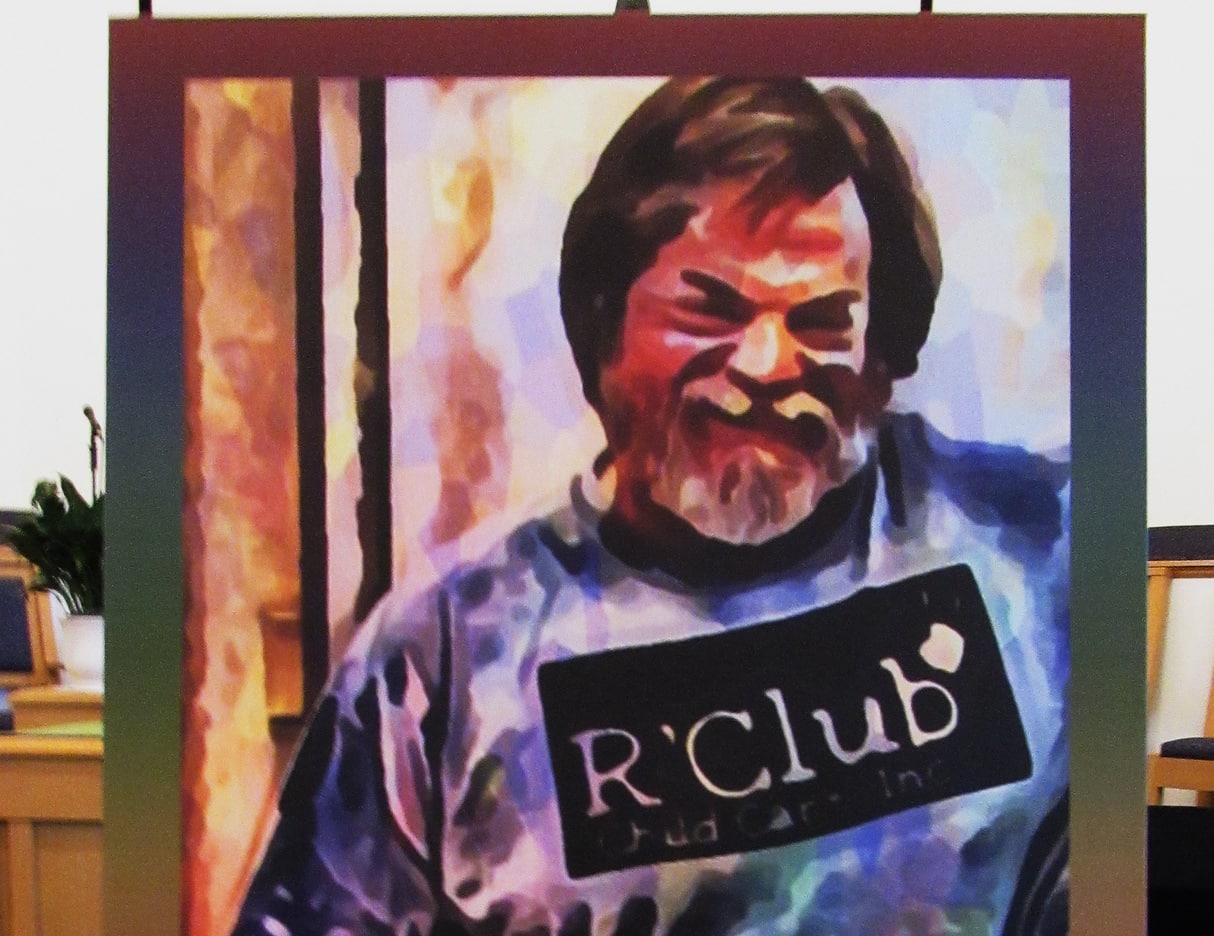 By all measure, he loved and was deeply loved.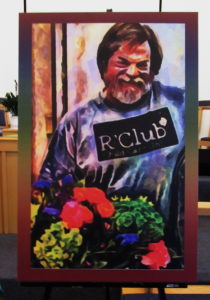 Ed. note — Longtime St. Petersburg children's advocate Art O'Hara died in June at age 67. The following is from a celebration of his life held July 27 at the Mount Zion AME Church in St. Petersburg.
___
I have had the honor to call Art O'Hara a dear friend and advocate ally for some four decades.
Of course, some gathered here today to celebrate the life and honor the memory of this kind, considerate, gregarious, generous and oh so loving man have known Art for a longer time than I.
We must agree, though, that the power and impact of this great man was not limited to any time frame.
For me … and for so many others … just a single encounter with Art O'Hara had the potential of being a life-changing event.
What was the power of Art's personality? First, it was his sincerity and authenticity. When Art shared time with you, his communication was clear and consistent with his core belief that all people deserve to be respected.
Irrespective of age, ethnicity, gender, religion, economic status, political leaning or other unique characteristic, Art truly leaned forward to listen and learn in his own special way … his willingness to be a friend to all glowed like a bright candle. We were all attracted to that flame.
Art never limited his willingness to engage with others … he was truly a lifelong learner.
The amazing diversity of Art's interests, involvements, and leadership roles are ample evidence that he was forever eager to be open to the amazing possibilities which life offers.
Art O'Hara never met a challenge with anything but bountiful confidence, conscientious analysis and a steadfast resolve to confront every problem with a viable solution.
Most significant was Art's intense focus on exerting his creative energy and considerable brilliance to improve the lives of others … individually and communitywide. He recruited volunteer leaders with gusto and hired colleagues with great passion. His team members reflected the spirit of service which Art personified.
My life's work is advocacy for improving the lives of families, with a special emphasis on the youngest and most vulnerable members of our community.
My collaborative relationship with Art taught me some important lessons … most of which focused on the need to remember that there's a reason God gave us two ears and two eyes, but just one mouth. Listening carefully and seeing clearly are essential activities which should always precede our speaking.
When Art spoke we always knew that he had something important to say … and more often than not, there was humor mixed in with the serious …
Another core characteristic Art exhibited was modesty. He held to the belief that so much can be accomplished if you don't care who gets the credit.
Art would be the first to say that his activities as a civic leader, human services innovator, early education and after-school services promoter and passionate advocate for a wide range of children's policy and program initiatives was never as an individual.
He knew that positive change is a team sport … and if we all play our positions well, we win … we all win!
Art knew that our children are not statistics …
They are arms that hug or desperately need to be hugged.
They are legs that run, sometimes with a brace or prosthetic.
They are voices that sing, sometimes in sign language.
But most important, our children are sets of eyes … eyes which will look at pictures of us when we're gone … and judge us for the quality of life we left behind.
Art helped lead the effort to give every organization he led the resources it needed for recruitment of dedicated staff so the children would receive the quality care they needed to learn, be safe, and have a positive path to the future.
Art consistently and conscientiously advocated for higher standards of care so children not only survived, but thrived. He was a heartfelt … we can say ART-felt … leader.
Art was a natural and nurturing advocate. His mission in life was to wake us up to the needs of children and their families and lead us to actions we could, should, and will take to address those needs. Art led by example, and by God, he intended us to follow!
From Art's perspective, the question is not if we act, but with what force and conviction will we take action on behalf of children needing quality care to prevent problems, ensure loving homes learn life lessons and secure justice. He was the advocate's advocate. His force is with us!
Art was a master organizer of ideas, people and projects. Give him an hour and he'll give you a month's worth of must do's to get the job done. His investments of time and talent are valued treasures that appreciate in value. Art has given life to organized advocacy that will outlive us all.
Life in the corporal sense is 100-percent fatal. We may share in the belief that our spirit lives on, but at some time in our life, we do have to admit that it's time to say goodbye.
In some cases, the end of life is unexpected … on the battlefield, on the highway, the victim of a horrific crime, or a medical emergency. Those traumatic and unexpected tragedies are horrible and the source of terrible sadness.
And so, it was with Art. We are deeply saddened by his passing because, in part, we did not have the opportunity to say goodbye.
While it's true that Art's eyes can no longer see, his heart no longer beats, his smile no longer beams and his brain can no longer evoke the brilliance which it so often exhibited, we know that he is still with us.
While Art has left us, his impact on all who were graced to know him, to love him and to learn from him lives on.
There is a club made up of people who did not love or respect Art O'Hara. It has no members!
Art O'Hara's life can be summed up in four L's — Loving, Learning, Leadership and Legacy.
By all measure, he loved and was deeply loved.
He learned and shared his knowledge for good.
He led with powerful persuasion …
Leadership is what Art personified. He knew that leadership is …
Caring more than others think wise,
Dreaming more than others think practical,
Risking more than others think safe, and
Expecting more than others think possible.
And his legacy lives on in the children who may never know his name but have benefited from his ardent advocacy.
That legacy will extend into future generations … By my estimation, that is the only true definition of immortality.
____
Child and family advocate Jack Levine is the founder of 4Gererations Institute in Tallahassee.