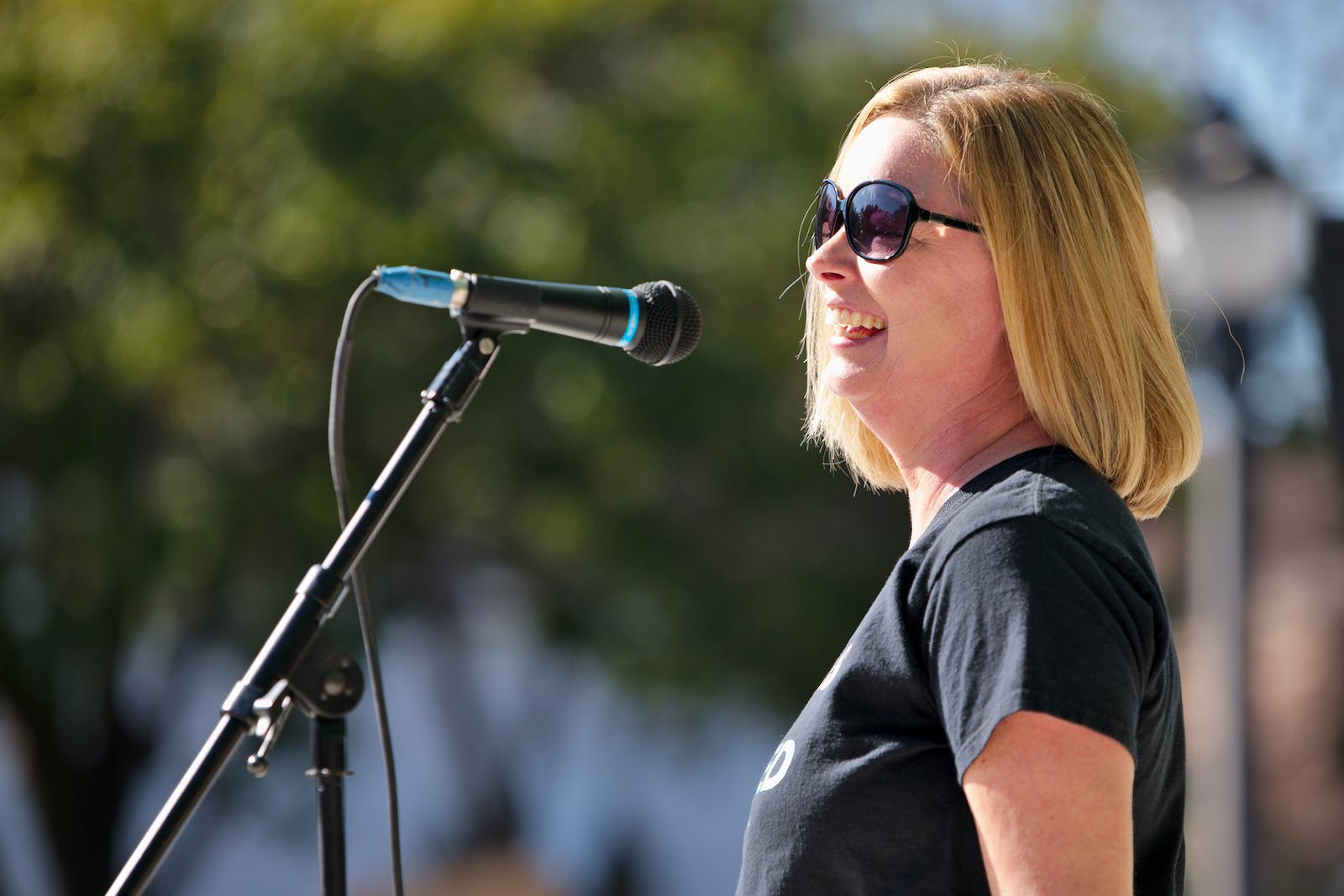 But she's targeting creative solutions.
St. Petersburg City Council member Gina Driscoll is aiming at statewide preemption laws that block local governments from passing specific ordinances.
Speaking to a group at Cafe Con Tampa about St. Petersburg's straw ban, Driscoll said the city has been forced to get creative when dealing with particular regulations for which the state has passed laws claiming sole power. 
The city began considering a plastic straw ban long before the Florida Legislature voted to block such ordinances. It began with a voluntary program where restaurants could choose to ditch plastic straws or hand them out only when requested and eventually shifted to a citywide program that requires restaurants to only hand out straws when asked. By January 1, restaurants will no longer be able to do that. 
The Legislature's move threatened that, but Gov. Ron DeSantis vetoed the legislation, leaving the city's policy in place. 
Still, the close call this year was indicative of ongoing frustration.
"The other goal I had was to use that to start a bigger conversation about single-use plastics," Driscoll said. 
But the city is limited in what they can do. The state government already preempts local governments from banning plastic bags.
"So we have to find other ways," she said. 
Driscoll said the city is contemplating things like incentivizing businesses to cut back on plastic bags.
"And let me ask you a question," Driscoll said to the crowd. "How many of you think it's a good idea to charge, maybe, five cents if someone wants to use a plastic bag instead of bringing their own?"
Almost everyone in the room raised their hand. 
The city, she lamented, is also crippled in how it can handle Styrofoam regulation. The state preempts that, too. But the legislation blocking local bans excludes property located on city-owned property. 
That left the door open for the city to establish a partial ban, which will begin January 1, on restaurants who have sidewalk cafe permits or vendors operating in parks for festivals.
The next best hope is for other restaurants who don't apply to take notice and follow suit voluntarily. 
Trees present another state vs. local problem. 
Thanks to a new Florida law preempting regulations on removing them, the city's commitment to its tree canopy is threatened.
"When I can't stop a developer from removing 25 trees or if the tree is 100 years old it doesn't matter, and there's no mitigation, I have a problem with that," Driscoll said.
The problem reared its head just last week when a developer who received a property variance to expand the building footprint on a lot in exchange for preserving a mature tree on the property based on the new state law. The city is trying to stop that from happening.
But again, Driscoll said the preemption problem leaves City Council searching for outside the box solutions. In the case of trees, they're also considering incentives for developers to include trees in their plans.
Perhaps the most significant area in which cities face what most see as state overreach is on guns. The city and Driscoll are plaintiffs in a lawsuit challenging not the overall preemption of gun regulations, but the penalties that come with them. 
"I could be fined $5,000, and the Governor could remove me from office," Driscoll said. 
And that's even if she proposes a gun ordinance. 
"On the state level where money flows to influence legislation we have these very tight restrictions on what we can do as local governments," Driscoll said. "Everyone says how home rule is so important, but yet we have all of these restrictions that we have to work through."