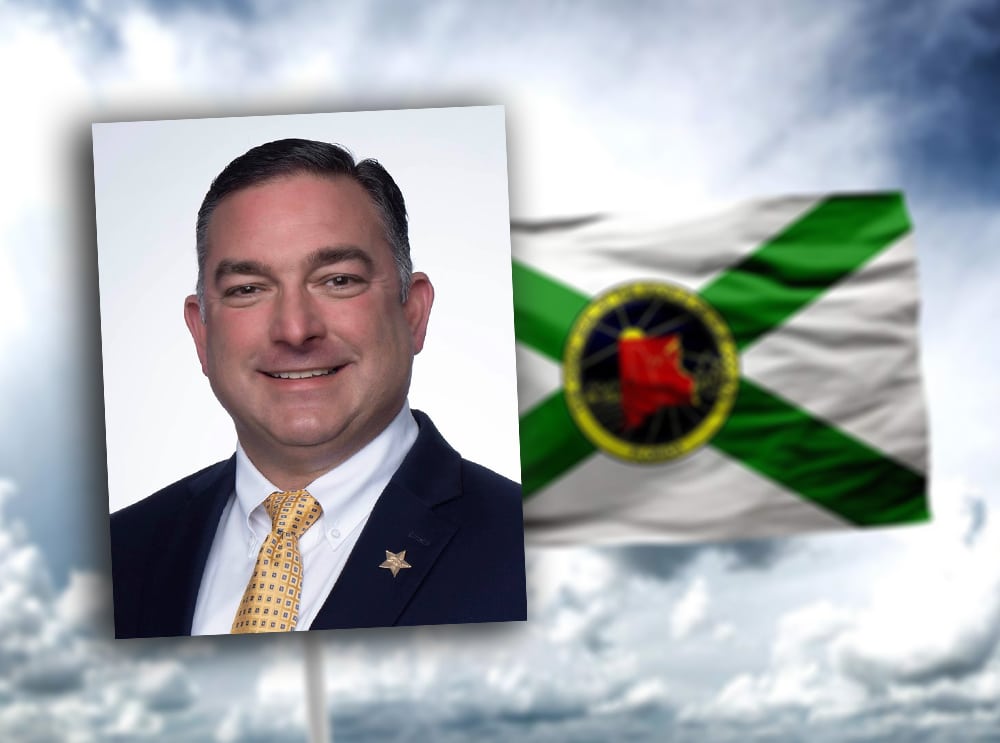 Former Governor plays in local race.
Mike Taylor, the third Republican filed to run for Clay County Sheriff in 2020, kicked off his campaign Thursday.
Taylor stormed out of the gate with $53,000 in contributions, $25,000 from Taylor himself. Those will be reflected on his September fundraising report.
But one check is of statewide interest: A contribution from former Gov. Jeb Bush.
Bush did not issue an endorsement, but the check is imprimatur enough for the Taylor campaign.
Taylor is the Deputy Chief Investigator for the 7th Judicial Circuit currently, the capstone of a career that includes having been part of the Governor's Protective Detail for the FDLE.
The connected Taylor's campaign is another sign that the incumbent is in trouble.
Embattled Clay County Sheriff Darryl Daniels, facing an FDLE investigation for abuse of power allegations spanning two counties, has yet to open a reelection campaign account.
Should Daniels, a first-term Republican, opt to run for a second term, he will find a crowded and likely well-funded field of primary opponents.
Thus far, two candidates have filed with at least one more expected to enter the race in the coming weeks.
Ben Carroll, a veteran of the Clay Sheriff's Office and a former police chief, is the clubhouse leader with over $21,000 added to his account in June, his first campaign finance filing.
A second opponent, Harold Rutledge, a former sergeant with the Clay County Sheriff's Office and Clay County Commissioner, currently is executive director for the Florida Public Service Association.
Rutledge has raised just over $13,000.
The Sheriff won a competitive race in 2016. This promises to be competitive also, due to Daniels' self-inflicted wounds.
A vocal backer of Gov. Ron DeSantis in 2018, Daniels has since been dealing with the aftermath of a workforce romance that led to a yearslong hush money slush fund.
He paid off a former workplace subordinate with whom he had a long-term affair when he was running Duval County's jail.
The Sheriff accused that subordinate, Cierra Smith, of "stalking" him, a charge that proved groundless.
State Sen. Rob Bradley and Rep. Travis Cummings have expressed "major concerns" about Daniels continuing in that role, but thus far Gov. Ron DeSantis has avoided taking any action.
The FDLE investigation is active and it is not expected to be completed anytime soon. Contrary to rumors, there will be no arrests related to the investigation of the Clay Sheriff this week.