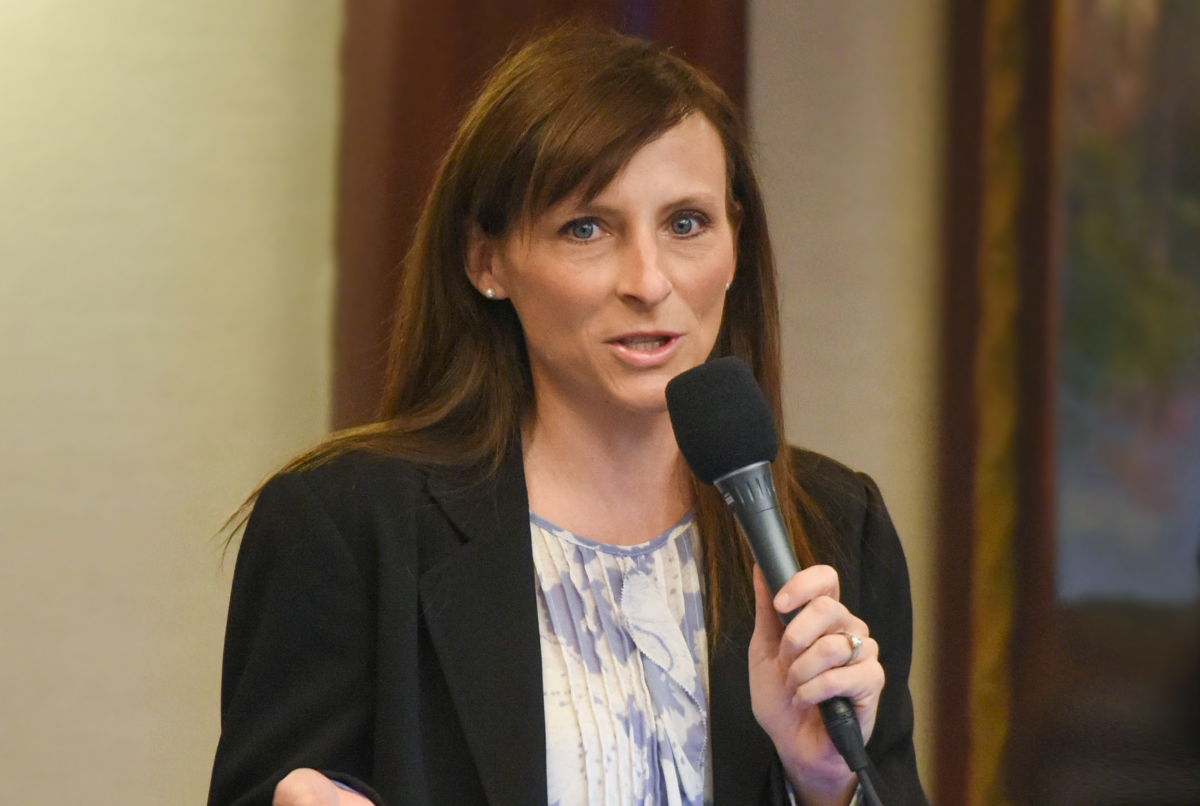 Florida Health Care Association honored five lawmakers.
This year, state Rep. Margaret Good stands as the only Democrat named as a "Legislative Champion for the Elderly."
Given each year by the Florida Health Care Association, the honor recognizes state lawmakers committed to the organization's agenda. Good was acknowledged at a conference at the Hyatt Regency Orlando on Monday.
With Republicans in the majority in Tallahassee, it's typical for the bulk of recognition to shower on GOP members.
"It's an honor to be recognized this way," Good said. "Health care is such an important issue across the state."
The FHCA represents long-term care facilities and their clients. "The centers we represent and the residents they care for appreciate your support of and commitment to long term care during the 2019 Legislative Session," the group wrote in conference invitations for this year's Champion recipients.
With 32 assisted living facilities in the Sarasota Democrat's House District 72, it made sense for her to focus legislative energy in the arena.
Good this year sponsored legislation (HB 1349) revising standards for assisted living facilities regarding licensing, inspections, resident criteria and training.
"Our wonderful seniors need safe care, and they need a bunch of different options depending on the level f care needed when transitioning out of their home," she said.
The legislation passed unanimously out of the House, carried by a Democratic year in which Speaker José Oliva prioritized free-market health reforms. The matter ultimately didn't get taken up for a Senate vote this year, but Good feels confident it will pass in 2020.
Good said it was important to bring an array of stakeholders to the table to work on such a key issue. And while Good was one of the Deputy Democratic Leaders this year, she pulled together support on both sides of the aisle.
Notably, this honor comes just as Good gears up a run for Congress. She's challenging U.S. Rep. Vern Buchanan, a Sarasota Republican, in Florida's 16th Congressional District.
Should she win that race, Good hopes to approach health care policy at a federal level with a similar approach.
"I want to make sure every stakeholder is involved," she said. "The way I like to come to problems, I've found everyone tends to agree on what the problem is. We just don't agree on the solutions. But when we start from that common ground, it's easier to come to collaborative solutions."