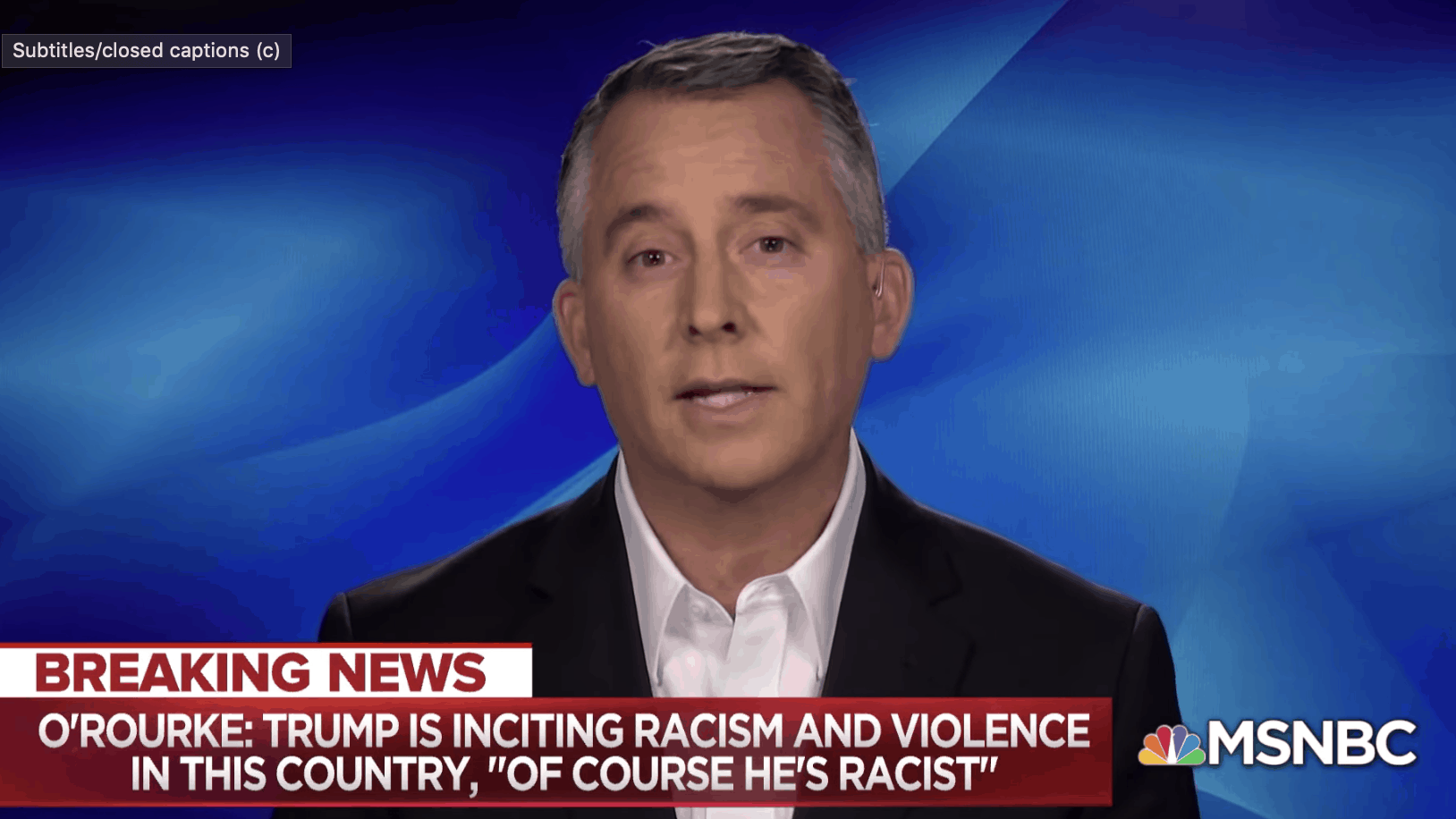 Jolly said Republicans will never do anything on gun control.
David Jolly has a message for Democrats. 
"Beat every single one of them."
Jolly, a former Republican who served in Florida Congressional District 13 before losing to Charlie Crist in 2016, was speaking on MSNBC reacting to the political fallout from the deadly mass shootings in Texas and Ohio over the weekend.
"Republicans will never do anything on gun control. Nothing. Ever. They won't," he said of his former party.
Jolly left the GOP last year and is now a registered independent who frequently appears on MSNBC as a political pundit. 
Jolly reacted to a clip of Democratic presidential candidate Beto O'Rourke losing his cool over a reporter's question about whether President Donald Trump's anti-immigrant rhetoric caused the El Paso shooting in O'Rourke's hometown. In the clip, an emotional O'Rourke retorts, "what do you think? You know the sh*t he's been saying" and then asks reporters rhetorically, "what the f**k?"
Jolly said the tragedies over the weekend present an opportunity for Democratic candidates to have an "authentic moment" and show the nation how they might lead.
But Jolly said Democrats running in the crowded field for president should consider jumping ship.
"Commit to beating Republicans," he said. "If you're a Democratic presidential candidate right now who has the opportunity to win a pivotal Senate race, drop out of the presidential race and win back the Senate for a party that will actually do something for this."
"It is their silence that has normalized this escalation of this narrative across the county that Trump continues to reinforce," Jolly continued. 
Jolly also offered a message to his former companions in the Republican Party.
"If you actually think that the second amendment was envisioned to protect gun rights in this moment of national tragedy, to allow carnage with weapons of war; if you actually think that was what the second amendment protected, you're fundamentally, constitutionally ignorant," Jolly said.
"And if you know that's not what it protects but you continue to do nothing, you're worse than constitutionally ignorant, you're a scoundrel. All I can ever think of in this moment when I see Republicans do absolutely nothing is, your time is coming."