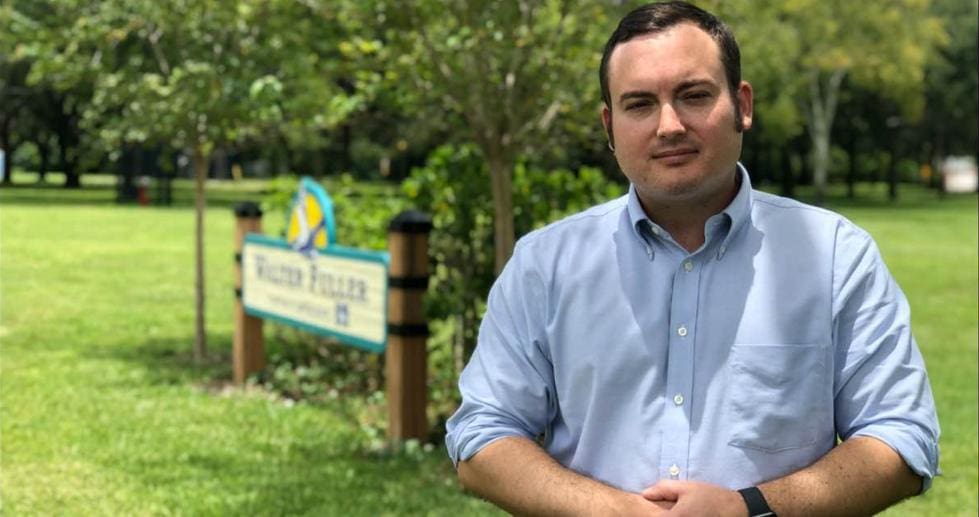 He reported just $200 for the latest fundraising period.
St. Petersburg City Council candidate John Hornbeck still hasn't started aggressively fundraising, the latest campaign finance records show. 
As of July 26, Hornbeck had raised just $3,700. Of that, $2,000 came from a personal loan. 
Hornbeck raised just $200 in the most recent reporting period covering July 20-26.
The latest campaign finance reports contradict what Hornbeck's assertion that his campaign was stepping into gear after a slow start.
Asked about his plans to amp up fundraising and campaigning efforts last month, Hornbeck said he expected his next campaign finance reports to reflect the $2,000 loan, which it did, as well as another $1,000 contribution from his father and another approximately $600 from other contributors. 
The latter two have not come to fruition. 
But Hornbeck also said he planned to really hit the pedal by September. 
Nevertheless, Hornbeck's slow start could pose a problem. His opponent, Robert Blackmon, has already raised $26,000 and he got into the race later than Hornbeck. 
Blackmon called Hornbeck out for his slow campaigning during a campaign forum last week in downtown St. Pete. Hornbeck defended his strategy, pointing out he was finalizing details on policy proposals and putting the finishing touches on his website before taking his message en masse to voters. 
But Blackmon quipped back saying he didn't wait until after he was already running to develop ideas and strategies making the clear inference that Hornbeck was too late to the game. 
The two candidates are running for District 1, which is currently held by Charlie Gerdes. Gerdes is leaving office due to term limits. 
The race is non-partisan, but Hornbeck is a Democrat and Blackmon a Republican. A third candidate, Scott Orsini, had been the frontrunner and was also a Democrat, making Hornbeck's path to victory difficult.
But after Orsini dropped out of the race, it opened an opportunity for Hornbeck, though his campaign fundraising activity shows he might not be capitalizing on that. 
Meanwhile, Blackmon has not slowed his own momentum. He raised $1,500 during the most recent reporting period. Of that $1,000 came in from Lema Construction. He's spent a total of $3,600 so far in the race, leaving him with more than $22,000 on hand,
Hornbeck has spent $1,100, which leaves him with just $2,600. 
Because there are only two candidates in the race, Hornbeck and Blackmon won't be on this month's ballot. Instead they'll go before voters in the general election Nov. 5 along with the top two vote-getters in three other district matchups.