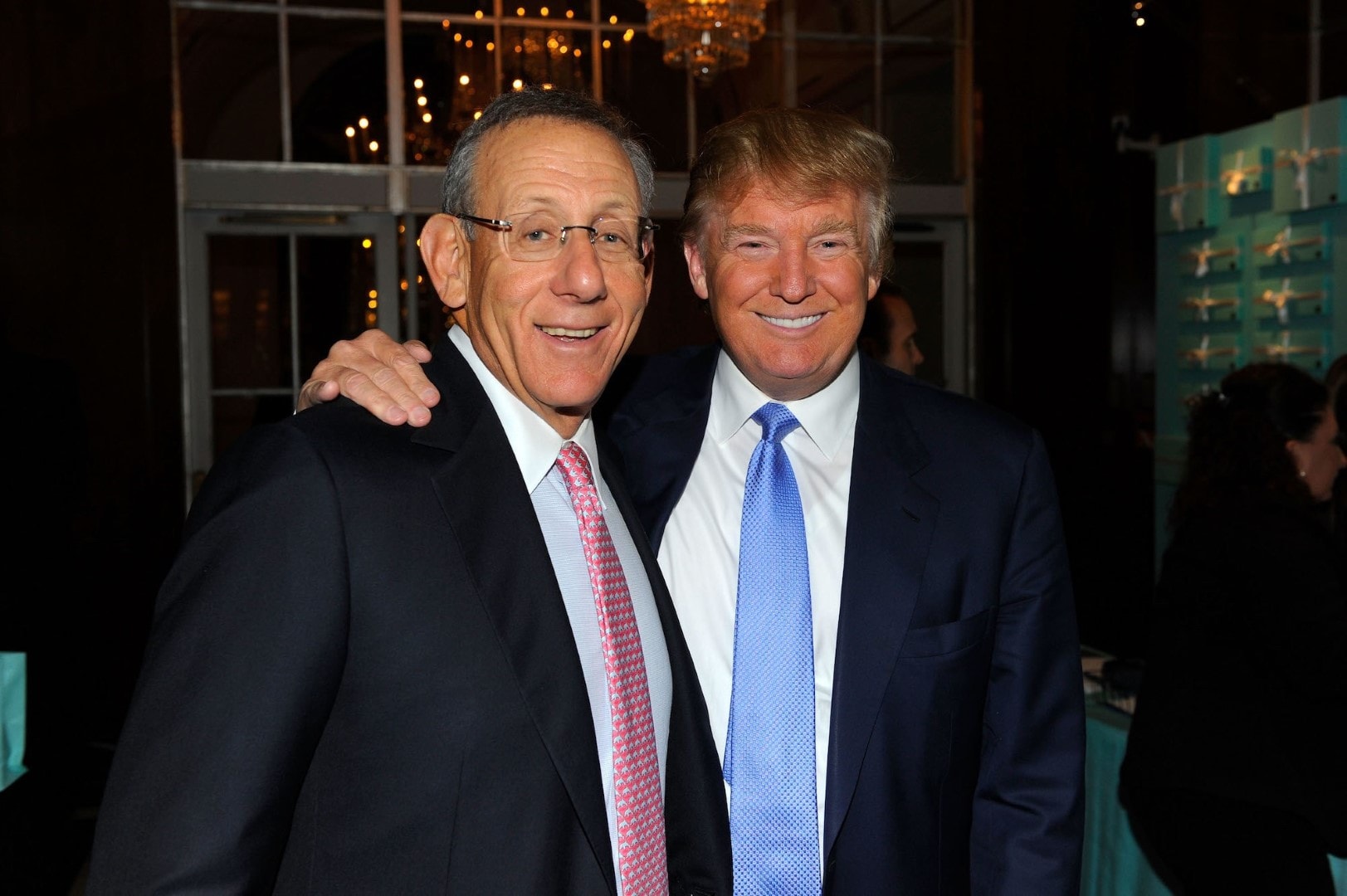 Ross has historically favored the Republican Party by a wide margin.
On Tuesday, Miami Dolphins wide receiver Kenny Stills tweeted criticism at the man who signs his paycheck, Dolphins owner Stephen Ross, calling him a hypocrite for hosting a fundraiser for President Donald Trump in the Hamptons while also running a foundation that promotes inclusion and equality while combating racism.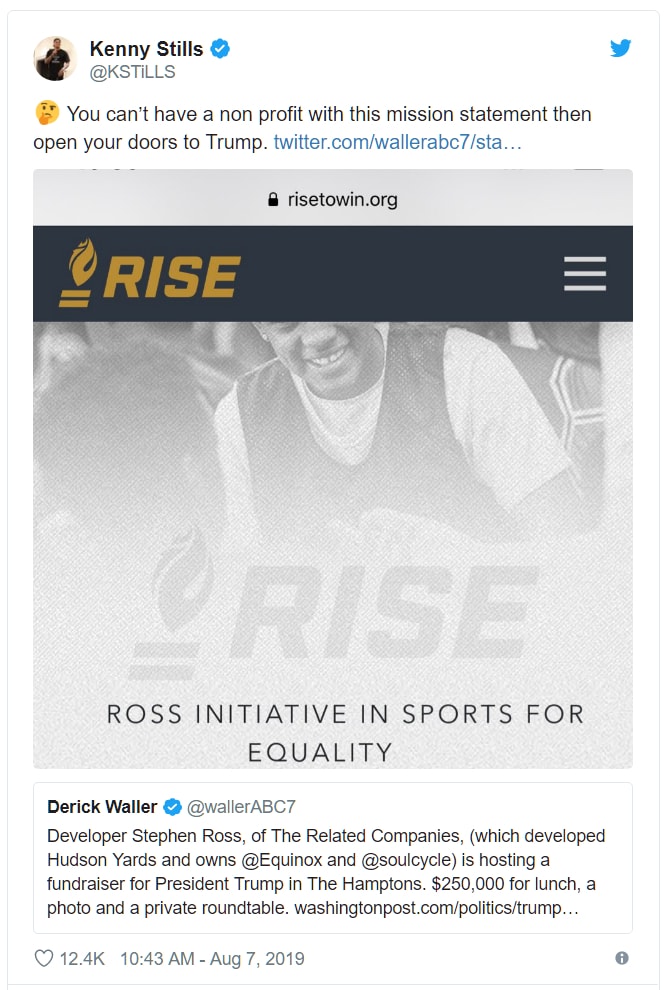 Ross' RISE Foundation website states it is a "national nonprofit that educates and empowers the sports community to eliminate racial discrimination, champion social justice and improve race relations."
Ross has also been a longtime friend and donor of Trump — as well as many other prominent Republican figures. But Stills took issue Wednesday with his boss' continued support of the president following a month of racially-charges tweets and what appears to be a racially motivated mass shooting in El Paso, Texas.
The Washington Post reports the fundraiser is selling tickets for between $5,600 and $250,000 each.
The news didn't just cause a stir in South Florida — calls for the boycott of Ross companies Equinox and SoulCycle prompted the fitness companies to issue a statement Wednesday afternoon distancing themselves from the controversy:
"We want to let you know Equinox and SoulCycle have nothing to do with the event and do not support it," the statement reads in part. "No company profits are used to fund politicians … we believe in tolerance and equality, and will always stay true to those values."
Stills, 27, previously drew the president's scorn on Twitter when he was one of several players to take a knee during the national anthem in the fall of 2017. He continued the practice in 2018 and said he would next season as well.
Stills has also volunteered with Ross' RISE Foundation and has twice been named the Dolphins' Walter Payton Man of the Year for his charity contributions.
Wednesday morning, the National Football Foundation announced it would induct Ross into its Leadership Hall of Fame.
According to federal campaign records, Ross has made hundreds of federal contributions in recent years, worth nearly $2 million, including contributions to the Republican National Committee, Mitt Romney, Will Hurd and Carlos Curbelo. He has also contributed more than a half-million dollars to state candidates and committees, including Rick Scott and the Republican Party of Florida.
Ross has contributed to Democratic candidates and committees on occasion too but has historically favored the Republican Party by a wide margin.
In a statement released to ESPN, Ross defended his support of the president saying the two were friends and agreed on many issues but, "strongly disagree on many others."
"I've always have been an active participant in the democratic process," Ross' statement read. "I have been, and will continue to be, an outspoken champion of racial equality, inclusion, diversity, public education and environmental sustainability, and I have and will continue to support leaders on both sides of the aisle to address these challenges."