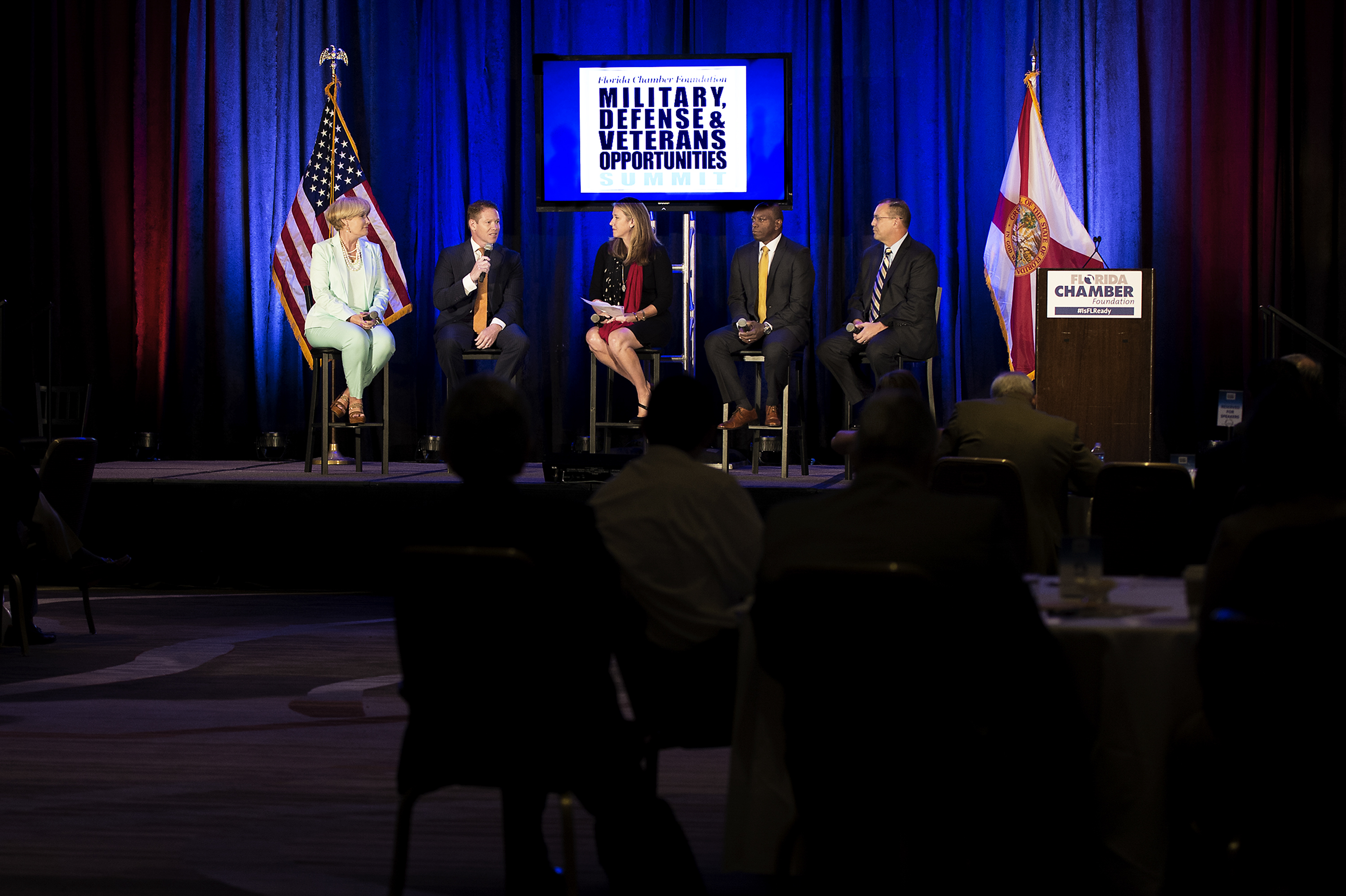 A two-day summit starts Tuesday.
On Tuesday and Wednesday, the Florida Chamber will host a "Military, Defense and Veterans" summit in Jacksonville.
The event, to be held at the Hyatt Regency Downtown, "will gather leaders from Florida's military and defense industry, economic development experts, policymakers and the business community to examine the challenges and opportunities facing this important industry," the Chamber asserts.
Tuesday morning kicks off at 9 a.m. with opening remarks from state Rep. Mel Ponder, with speeches from Florida Chamber President Mark Wilson and Major General (Ret.) Michael Jones following on the theme of competitiveness.
From there, Tuesday morning closes out with a roundtable moderated by Daniel Davis of the Jacksonville Chamber. Davis, a potential 2023 mayoral candidate, will question panelists including Jamal Sowell of Enterprise Florida on the "military, defense, and homeland security marketplace."
Among the highlights of the afternoon: panel participation from Space Florida CEO Frank DiBello and a speech from Veterans Affairs Executive Director Danny Burgess.
Wednesday is a half-day at the Hyatt, and the best advice is to get there by 9 a.m. The first speech will be by Florida DEO Executive Director Ken Lawson.
The subject is appropriate for Jacksonville: "Partnering and investing in military committees."
For those who want a tease of the next two days, consider this vintage clip from a previous summit.