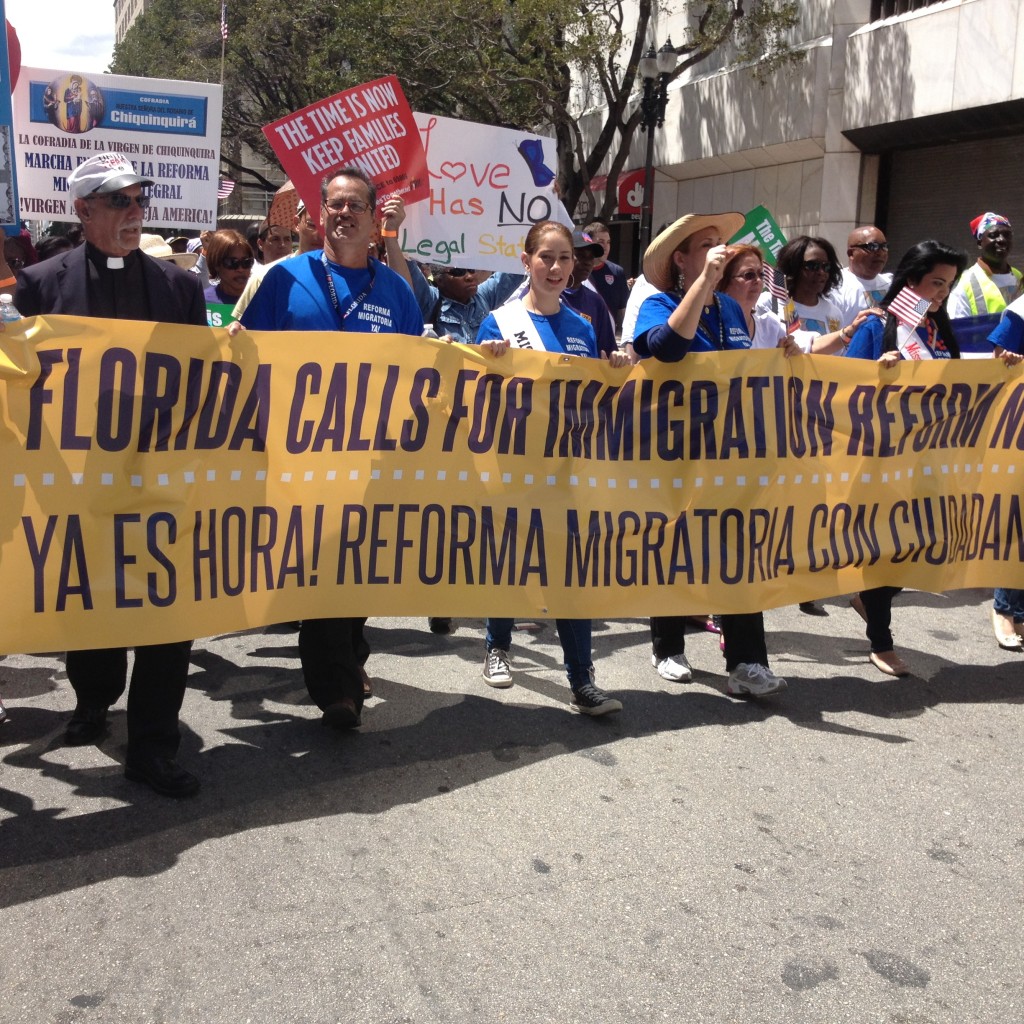 The events would likely have turned into shouting matches, and maybe worse.
State Sen. Joe Gruters and state Rep. Cord Byrd had a good idea to travel around Florida to listen to people's feelings about immigration.
Postponing it was an even better idea, and not because they wouldn't have liked some of what they heard. But there is no middle ground on this topic and the gatherings could have gotten ugly.
As Jacob Ogles of Florida Politics reported, Gruters said, "The rhetoric across the political spectrum is so charged right now that in order to have a truly productive listening tour we've decided to postpone to a later date."
Changing the date won't change the rhetoric.
Now, let's be clear. Speaking of charged rhetoric, Gruters is all-in for President Donald Trump. We know what kind of immigration policy he favors, especially after his action on Monday.
The President made it harder for legal immigrants who need things like food stamps to obtain permanent status. The administration will favor immigrants who are self-supporting. I suppose that rules out many desperate migrants who look to the United States as a way to start over.
Officials will closely analyze the finances and education of someone seeking to immigrate. The rest of 'em, well, good luck.
Immigration might be the hottest of hot button issues outside of guns, and it helped Trump win the presidency.
It also could help him lose in 2020.
His battle for a border wall with Mexico inflamed passions, and he tried to block immigrants from certain Muslim nations.
The ICE raids last week in Mississippi left children crying and alone in some cases. They watched as their parents were hauled off in handcuffs.
Democrats are screaming about the inhumanity of Trump's policies.
Republicans counter that the administration is enforcing laws that previous presidents would not.
Hoping for scholarly input from genteel audiences about immigration was a fool's errand. The events would likely have turned into shouting matches, and maybe worse.
That's where we are as a nation right now.  It's bellowing and righteous indignation, and that's from both sides.
Immigration is a big deal in states like Florida, and so we do need to hear each other out.
In a 2017 report, the American Immigration Council reported immigrants are about 20 percent of Florida's population. About 850,000 are undocumented.
Most come from Caribbean countries.
More than 280,000 Florida children are legal U.S. citizens who live with an undocumented family member. Imagine waking up every day, wondering if this when ICE pounds on the door and deports your parent.
Our elected officials should hear what people have to say, even if it hurts their ears.
But I'm willing to bet a brawl would have happened at some of the sessions. It's just not worth that.
Safety first.