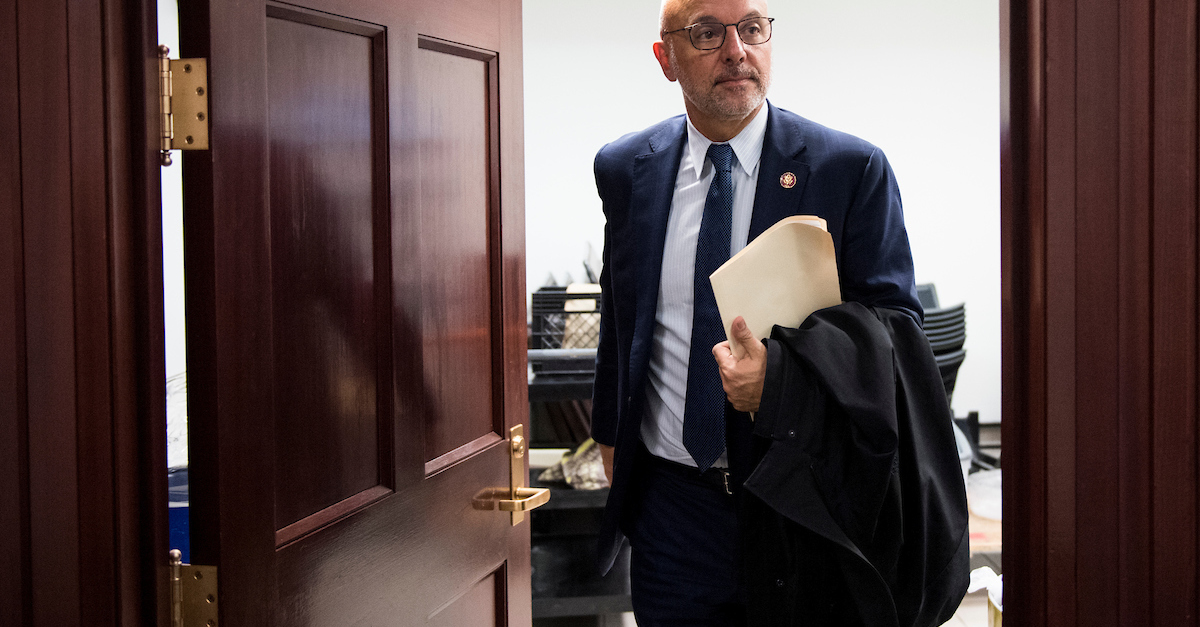 "We know there is bipartisan support for these plans and it is time for us to act."
U.S. Rep. Ted Deutch appeared Wednesday with several families of victims of the 2018 shooting in Parkland to push a pair of bipartisan bills aimed at addressing school safety.
Wednesday's news conference also occurred on the first day of the 2019-20 school year for  Broward County. Deutch addressed the families on hand as he spoke at the site of the Marjory Stoneman Douglas High School Public Safety Commission meeting.
"I know that this is an incredibly difficult day for you," Deutch said to the families. "Every one of you lost a loved one who should have been starting a new school year."
Deutch was on hand to pitch the School Violence Prevention and Mitigation Act along with the EAGLES Act.
"We know there is bipartisan support for these plans and it is time for us to act."
The School Violence Prevention and Mitigation Act would award grants to schools that adopt school safety measures, such as installing a panic alarm in schools. Deutch sponsored that bill along with Republican U.S. Rep. Mario Diaz-Balart of Florida's 25th Congressional District.
The push for panic alarms has been seen in some states since the Parkland shooting. Dubbed "Alyssa's Law," Sen. Lauren Book proposed a measure last Session that would require public schools in Florida have at least one panic alarm.
That bill died in committee. But New Jersey Gov. Phil Murphy signed a version of Alyssa's Law in early 2019.
Max Schachter, whose son Alex was killed in the 2018 Parkland shooting, was one of those who lobbied for the federal version Wednesday.
"If we would've had panic alarms in Marjory Stoneman Douglas, we would not have had 17 people murdered," Schachter argued. He pointed to the quick response time of Coral Springs Police once notified of the attack, but he lamented that it took too long to notify them in the first place.
The EAGLES Act would expand the U.S. Secret Service National Threat Assessment Center to help stop potential attacks on schools. Deutch is pushing for the measure alongside GOP U.S. Rep. Roger Williams of Texas.
Speaking about the Center, Deutch said the bill would "specifically add schools to their purview and provide additional resources" to help fund prevention efforts.
Pinellas Sheriff Bob Gualtieri, who chairs the MSD Commission, said increased safety measures are long overdue.
"It is frankly ridiculous that we are sitting here today 20 years after Columbine and seven years after Sandy Hook having some of the discussions we are having," Gualtieri said.
"We are only now a couple of months into being able to say that every school district in the state of Florida has an active shooter response policy."
Broward Sheriff Gregory Tony also spoke at Wednesday's news conference. He built off Gualtieri's comments regarding the multiple school shootings over the past few decades.
"It's the same thing over and over and over again," Tony said. "How many more lessons do we need to learn before we start acting? So Congressman, I'm with you. Your fights are my fights, and we'll take them on together."