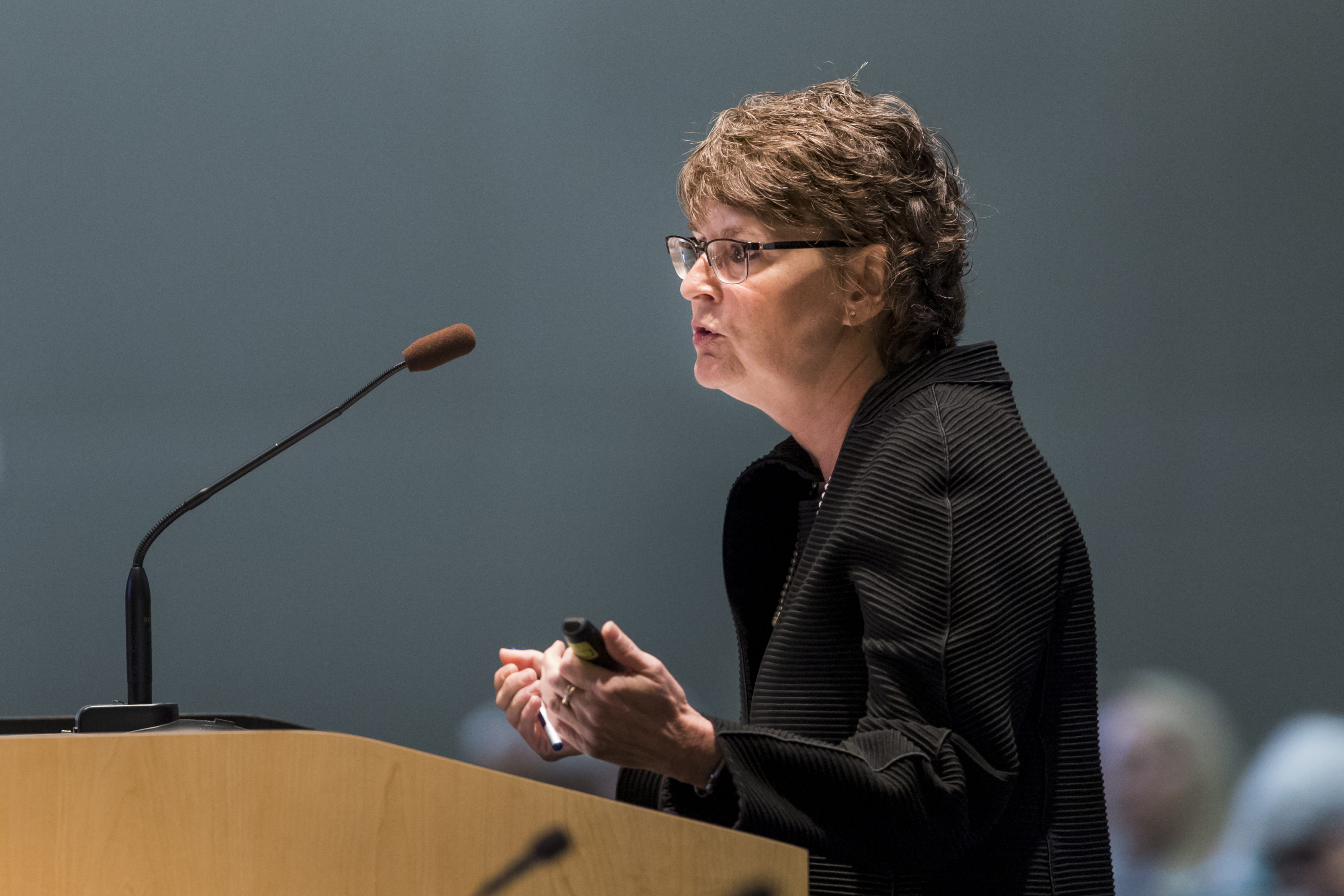 "The economy's becoming winded."
A loss of corporate income tax and blackjack revenue share from the Seminole Tribe contributed to a dip in the state's long-range financial outlook on Wednesday.
The latest guidepost, which lawmakers consult as they craft the annual state budget, dropped $451.6 million for 2019-20 and $416.1 million for 2020-21, for a two-year reduction of $867.7 million.
That's in the context, however, of recent budgets running as high as $90.9 billion, such as the one Gov. Ron DeSantis signed in June. The state builds money other than what's called "general revenue" into the budget, including dollars from state trust funds and from the federal government.
As to the losses, "we've been aware of them and had taken account of them on some of the adjustments we had made previously," said Amy Baker, the Legislature's chief economist. "So even though it's a two year negative number coming out of the forecast, we'd already made folks aware of that.
"And the net effect of what we did today was to add in positives that hadn't been addressed before," she added, referring to revenue bumps from sales tax and insurance taxes.
The Seminoles stopped paying the state its cut of blackjack money because, tribal representatives have said, state gambling officials failed to "aggressively enforce" the Tribe's exclusive rights to offer the popular card game in Florida. At issue has been card games called "designated player" that play too much like blackjack, they say.
The Tribe used to pay $19.5 million monthly, with occasional balloon — or "true-up" — payments. To date, the arrangement has been worth over $2.3 billion to the state treasury.
The loss in corporate income tax comes in the form of refunds to businesses, lauded Wednesday by the Florida Chamber of Commerce and worth roughly $543 million. Those refunds are planned to go out in Spring 2020.
The refunds "help offset collections from an expanded tax base, which is helping pay for the federal Tax Cuts and Jobs Act of 2017," the Chamber said.
"Two years ago, the Legislature had the foresight to avoid an inadvertent tax increase on job creators that would have resulted following the implementation of the federal" tax cut, said Carolyn Johnson, the Chamber's business climate policy director, in a statement.
"This not only signals that Florida is serious about being a top tax climate in the country, but allows businesses to continue to reinvest in their employees and their company to further strengthen Florida's economy," she added.
As Baker put it, lawmakers "knew as a result of the (federal) legislation that Florida was going to experience a big gain in corporate income tax receipts. They didn't want to retain that gain; they wanted to give it back to taxpayers."
Baker — coordinator of the Legislature's Office of Economic and Demographic Research — also responded to Wednesday's news from the stock market. It "plunged in the Dow Jones Industrial Average's worst performance of 2019 after the bond market flashed a troubling signal about the U.S. economy," CNBC reported.
It shows "that the economy's becoming winded," she said. "It's not at its last gasp; it's not falling into recession yet, but just slowing. There are a few areas struggling that aren't as strong as they been.
"So in my mind, I think of it as if you're on a marathon and you've been at it for a very long time, those last few miles, you're starting to get winded. That's where we think the economy is."