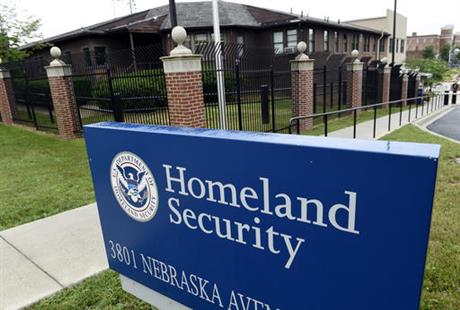 Non-profits also are getting grants to defend against terrorism.
The next round of federal anti-terrorism money to help local law enforcement agencies means that Orlando and Tampa Bay will be getting $3.25 million apiece and the Miami-Fort Lauderdale metropolitan area $7 million
The latest round was announced Friday jointly through the offices of Central Florida's congressional members, Democratic U.S. Reps. Stephanie Murphy, Val Demings, and Darren Soto. That trio had fought and won last year to have Orlando's eligibility restored in the U.S. Department of Homeland Security's Urban Areas Security Initiative. The federal government had demoted the City Beautiful out of the program in 2015.
The metropolitan grants will be allocated through local law enforcement working groups for items such as intelligence-gathering operations, active-shooter training, and hazardous-materials response teams and equipment.
In addition, the department announced additional grants through the initiative for non-profit groups, such as Jewish centers, to establish private anti-terrorism protections. In that program, a variety of Miami-Fort Lauderdale non-profits will be receiving grants totaling $4.9 million; Tampa Bay non-profits, $290,000; and Orlando non-profits, $270,000.
The Orlando money, more than twice what the region received last year in its first year of renewed eligibility, was justified by the congressional delegation in part because of the large tourism flow into the city. Earlier, Orlando had failed to meet the Department of Homeland Security's population standards when they were increased in 2015. Orlando remained out even after the 2016 mass murder of 49 people in the Pulse nightclub, done by a gunman professing allegiance to ISIS.
"Orlando is one of our nation's most popular destinations and home to a vibrant community that has endured tragedy and loss. Residents and visitors alike should know the federal government is providing the support needed to protect them from terrorist threats," Murphy, of Winter Park, stated in a news release issued by her office.
Last year Demings secured Orlando's return to eligibility with a rider she got attached to legislation that was approved. The effort, however began before Demings, Murphy, and Soto were elected in 2016. Murphy's predecessor, Republican U.S. Rep. John Mica, had led the charge earlier.
"I am grateful that Central Florida is receiving the funding we need to ensure that our communities remain safe places to live, work, worship, and visit," Demings, of Orlando, stated. "Security is our top priority, and with these grants, the federal government is doing its part to help ensure we remain ahead of those seeking to do harm."
Miami, Tampa, and Orlando are among 32 cities nationally receiving the DHS grants.
"Our ongoing advocacy efforts to increase federal resources have paid off as we continue improving security against terrorism in our Central Florida region," Soto, of Kissimmee, stated. "Orlando metro has faced multiple threats in the past years, adding alarming risks to the safety and well-being of our community. These funds will enhance our law enforcement's preparedness ad prevention methods. We will continue to invest and strengthen our security measures to combat all terrorist activity in Florida."