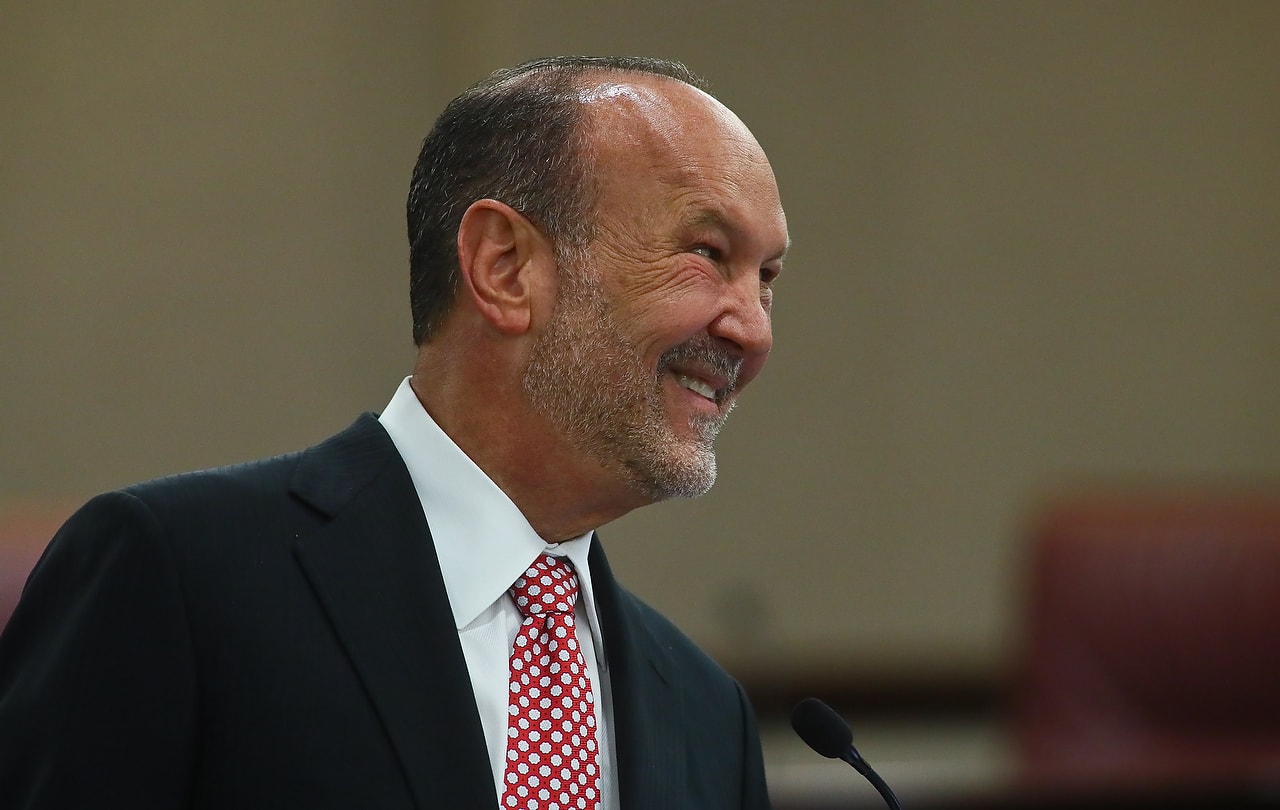 The performance landed them in the No. 3 spot in legislative lobbying pay.
Ron Book and his lobbying partners Rana Brown and Kelly Mallette earned as much as $2.82 million from their 100-plus clients last quarter.
Lobbying compensation reports for the April through June reporting period show the trio earned up to $2.57 million in pay lobbying the Legislature, with another $250,000 coming in for executive branch work.
The haul once again puts the small firm in elite company. Their performance landed them in the No. 3 spot in legislative lobbying pay. Add in their executive earnings, and they placed fourth in overall pay.
Florida lobbyists report their pay in ranges covering $10,000 increments up to $50,000, after which lobbyists must report exact pay. Quarterly reports also list broad ranges for overall compensation ranges for the quarter.
Book & Co. reported earning more than $1 million lobbying the Legislature and between $100,000 and $250,000 lobbying the Governor and Cabinet.
Using the middle number of each range to estimate pay, the firm raked in $2.15 million in legislative lobbying fees. The median estimate for their executive efforts is $380,000, which outstrips their reported maximum for the quarter.
At a minimum, the firm earned $1.1 million last quarter.
The legislative compensation report featured a half-dozen clients that broke through the $50,000 cap on range reporting: Title Clerk Consulting Company, K. A. S & Associates, Ashbritt, Performance Title Services, the Miami Project/Buoniconti Fund to Cure Paralysis and Citizens for Responsible Pet Ownership.
South West Florida Enterprises followed with around $45,000 in payments. Down the list, seven principals showed up at $35,000; 14 at $25,000; 51 at $15,000; and a dozen at $5,000.
Further down the report were a heap of municipal governments, including the cities of Aventura, Cooper City, Dania Beach, Doral, Marathon, Marco Island, Margate, Miramar, North Bay Village, North Miami, North Miami Beach, Palm Bay, Pinellas Park, Sunny Isles Beach, Sunrise, Tallahassee and Tamarac.
Book's executive compensation report listed 87 clients, though the vast majority of them fell in the sub-$10,000 pay range. The two that didn't were Yates Enterprises, which chipped in $25,000, and Ashbritt, which tossed another $15,000 their way.
Florida lobbyists and lobbying firms must name their clients when they sign lobbying agreements and must report their earnings from each client on a quarterly basis. Reports for the second quarter are due Aug. 14.