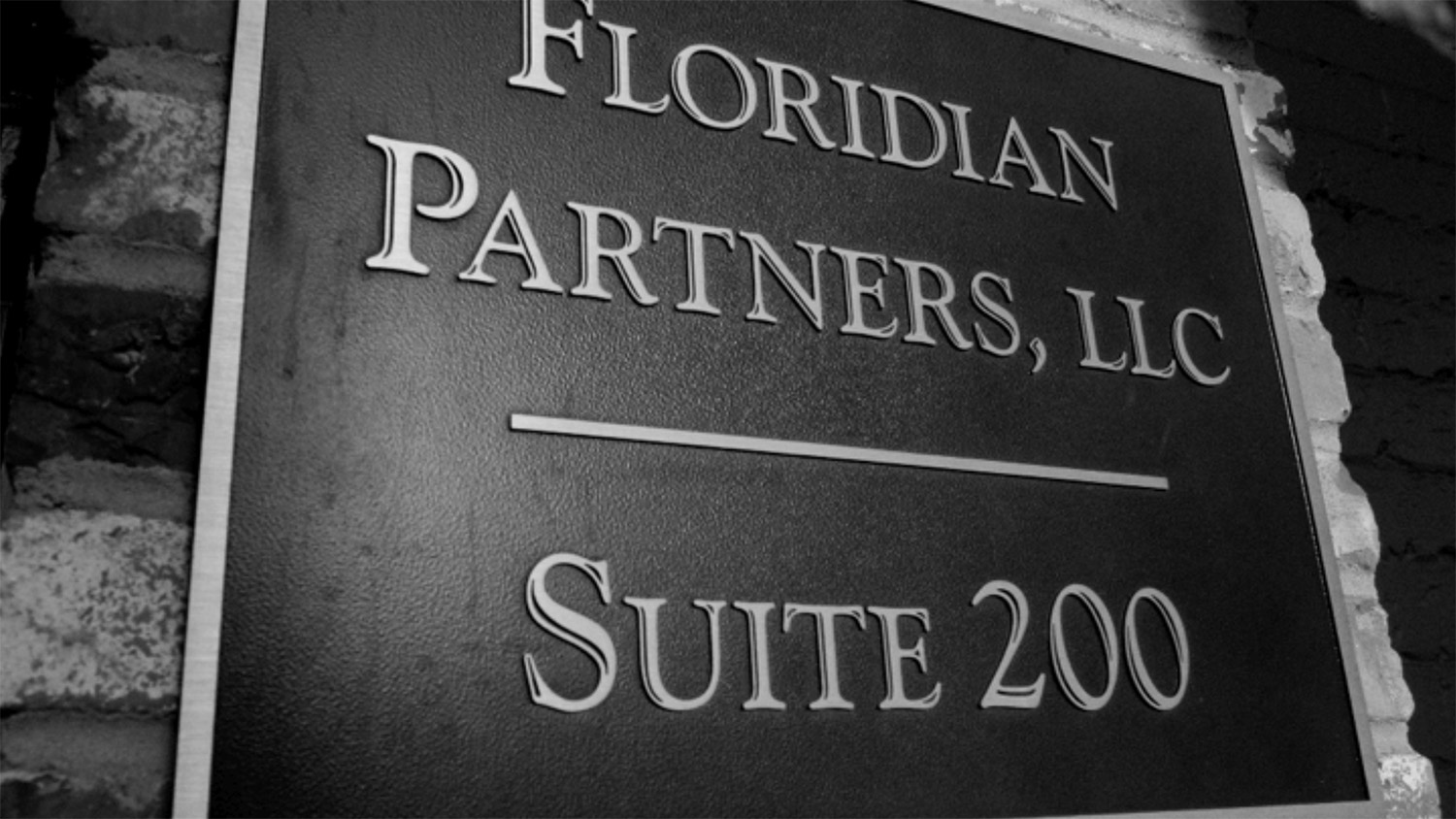 The firm could have earned up to $1.4 million.
Floridian Partners earned $1.15 million in lobbying fees last quarter, topping its performance for the first three months of the year.
Lobbying firms are required to report their pay in ranges for each client rather than exact amounts. Florida Politics tallies the middle number of those ranges to estimate quarterly compensation.
Median estimates show the seven-member firm raked in $680,000 lobbying the Legislature and $470,000 lobbying the Governor and Cabinet.
Both reports best their Q1 counterparts. That quarter saw the team of Jorge Chamizo, Charlie Dudley, George Feijoo, Nichole Geary, Cory Guzzo, Gary Guzzo and Melissa Joiner Ramba rack up $645,000 in the Legislature and $395,000 in the executive.
Floridian Partners' legislative lobbying report lists five principals in the $30,000 to $40,000 pay bracket: Cansortium Holdings, Florida Internet & Television, Petland, the Seminole Tribe of Florida and the U.S. Chamber Institute for Legal Reform.
Five more clients, including Florida Gulf Coast University, netted the firm an estimated $25,000 each.
There were some household names further down the client sheet. Anheuser-Busch, Publix and Liberty Mutual Insurance showed up in the $15,000 range, while Duke Energy, HP and U.S. Sugar each sent the firm $5,000.
The executive compensation report featured a different set of $35,000 contracts — Bill's Nursery, Sunshine State Health Plan, MAXIMUS and Reviver Auto.
Milliman, The St. Joe Company and the National Council on Compensation Insurance followed in the $20,000 to $30,000 range. Rounding out the report were 11 principals paying $15,000 each and 18 at the $5,000 level.
Compensation reports also list ranges for overall pay. Floridian Partners reports showed between $500,000 and $1 million via legislative lobbying and between $250,000 and $500,000 in executive branch lobbying.
With those caps, Floridian Partners earned no less than $750,000 in Q2. If each of their contracts redlined in their ranges, the firm could have earned as much as $1.4 million.
Florida lobbyists and lobbying firms must name their clients when they sign lobbying agreements and must report their earnings from each client on a quarterly basis. Reports for the second quarter were due Aug. 14.