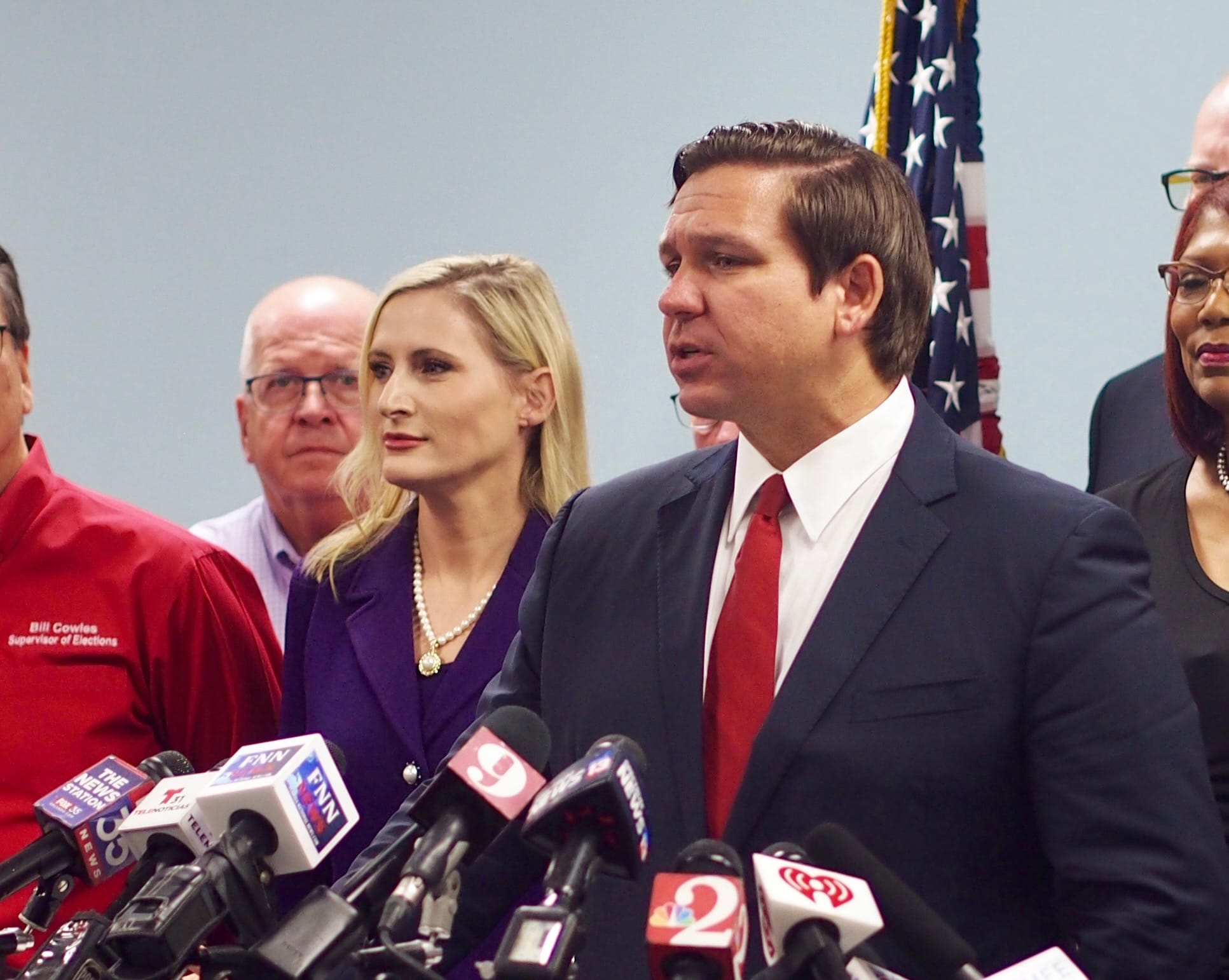 Let the experiment begin.
Let the experimentation begin.
On Friday afternoon, Gov. Ron DeSantis sent to D.C. Florida's plan to import prescription drugs from Canada and elsewhere.
The concept paper, submitted to the federal Department of Health and Human Services, is the culmination of an effort that met considerable, yet ultimately futile, resistance in the 2019 Legislative Session.
"Floridians have been paying intolerably high prices for prescription drugs in Florida for too long," said Gov. DeSantis.
"Two months after signing Florida's Prescription Drug Importation Program into law," the first-term Republican added, "I am pleased to announce that our state is one step closer to realizing true cost savings on safe, high-quality prescription drugs from Canada."

 HB 23 establishes an intergovernmental structure: administered by the Agency for Health Care Administration, pills from Health Canada would be brought in via the program, which will be administrated by a vendor.
A second prong of the program would allow imports from other countries deemed to be safe by the Food and Drug Administration.
The Governor lauded President Donald Trump for "commitment to this effort and his clear direction to the U.S. Department of Health and Human Services to expedite a pathway for the safe importation of prescription drugs."
Indeed, the media release was careful to praise and co-brand with the White House for facilitating Florida's move forward.
"AHCA will continue working earnestly with HHS through their proposed rule-making to deliver on President Trump and Gov. DeSantis' promise of making safe, high quality, low-cost prescription medicines available for individuals and families in Florida," the Governor's Office asserted.
For the Governor, this fulfills a promise in his State of the State message, in which he said he wanted Floridians to be able to buy prescription drugs from Canada.
In pushing this forward, skeptical Democrats in the Legislature and the Food and Drug Administration alike had to be reassured that "counterfeit drugs" were not a worry.
The Pharmaceutical Research and Manufacturers of America (PhRMA) isn't convinced.
In a response to the information request, the group maintained the importation plan could have potentially dangerous side effects.
"If Florida's intent is to limit imported medicines to those originally regulated by Health Canada, all interested vendors should be required to show evidence of a Canadian supplier's willingness to certify they will only export such drugs to Florida's program," said Tiffany Haverly.
"If vendor candidates are unable to make this certification, AHCA will have to assess a health and safety impact based on the assumption that imported medicines will be transshipped or regulated by countries other than Canada."
The group also contends that Canada may not be willing — or able — to meet Florida's pharmaceutical demands, and could lead to counterfeit drugs on behind pharmacy counters.
"Drugs entering Florida through Canada could be transshipped from almost any country, which increases the likelihood of not only the mishandling of drugs (e.g., through temperature/humidity variations and contamination), but also counterfeiting, mistakes in repackaging, and deceptive packaging and relabeling practices," Haverly said.
"Canadian law does not prohibit the transshipment of drugs from any country — including those in the developing world — into Canada and then into the U.S."
Voters, however, had no such qualms.
Two surveys show support for the proposal at over 70 percent.