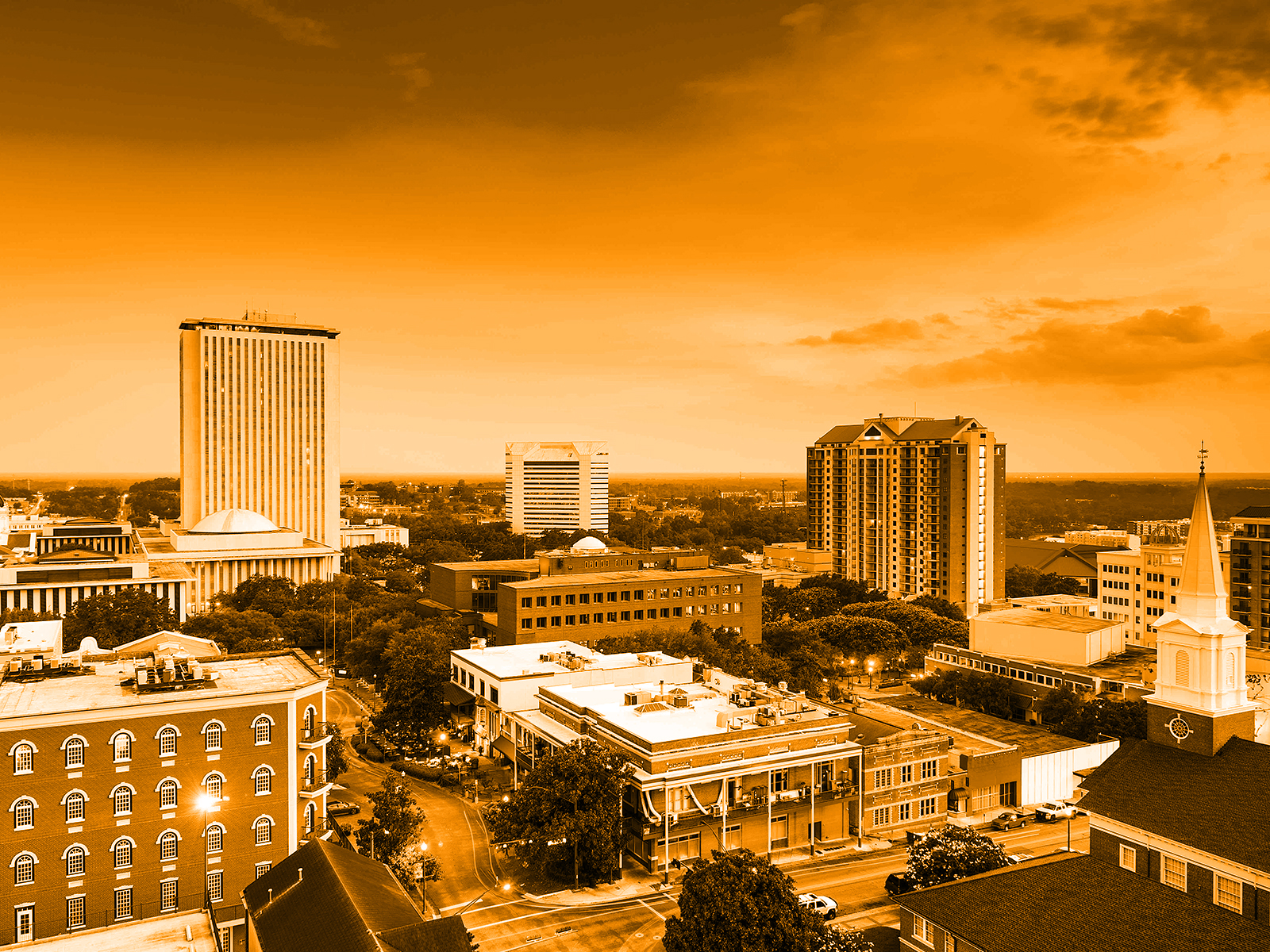 Like a hot cup of joe, Sunburn helps you face the day.
Florida could soon be in the crosshairs from Tropical Storm Dorian. It's expected to grow to a Category 3 hurricane, and either brush Florida's east coast or cut across the middle of the state.
Dorian comes as the Department of Homeland Security notified Congress it is transferring $271 million in disaster relief funds to beef up border security, the Washington Post reported.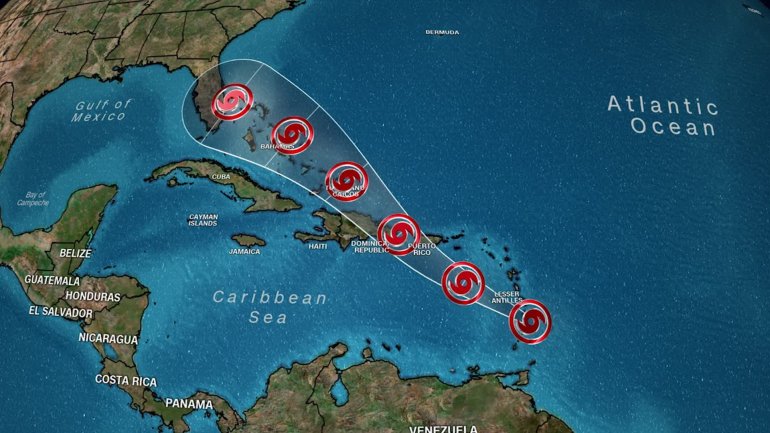 Plans include expanded detention facilities and additional beds. There's a reasonable chance that before long, Florida and other southern states could be facing a crisis on a much larger scale.
Remember the havoc wrought to the Florida Panhandle last year by Hurricane Michael? The Florida Department of Insurance Regulation reported $6.9 billion overall in covered losses.
That was one storm, in one state.
FEMA's budget in 2018 was $18.4 billion, but damages frequently far exceed that total. In 2017, for instance, damage estimates from disasters across the U.S. reached $300 billion.
The money represents people displaced from their homes, and businesses destroyed.
It helps pay for repairs to devastated infrastructure that keeps cities going and rebuild demolished schools.
In Florida, we understand the risk these storms bring to our state this time of year. It's worth asking if the President does the same.
— Florida's top Democrat, Ag. Commissioner Nikki Fried is not happy about Donald Trump's decision: "The President must be out of his mind if he thinks it's a good idea to shift funds out of FEMA for immigrant detention at the border while a potential Category 3 hurricane bears down on the United States. Floridians in the Panhandle are still waiting on FEMA help after Hurricane Michael. We don't need those funds diverted to fuel a xenophobic agenda. I sincerely hope that Gov. [Ron] DeSantis will talk some sense into our Commander in Chief."
"Trump administration to divert hurricane relief funds for border detention" via Natalie Andrews and Michelle Hackman of the Wall Street Journal — The Donald Trump administration plans to use $271 million of Department of Homeland Security funds, including some designated to help hurricane-stricken areas, to detain and remove immigrants who cross the southern U.S. border illegally. DHS plans to divert money that lawmakers had designated for other purposes at the agency to increase its capacity to handle people crossing the U.S.-Mexico border, many of whom are Central Americans seeking asylum from violence in their home countries. The money will be diverted from funds that Senate and House lawmakers designated to the various departments in an agreement struck in February that ended a five-week partial government shutdown resulting from a standoff over immigration policy. Diverting funds appropriated by Congress is permitted only in extraordinary circumstances.
"As Dorian approaches, Central Florida lawmakers pledge Puerto Rico aid; Val Demings rips Trump" via Scott Powers of Florida Politics — Central Florida's congressional delegation is speaking with Puerto Rico leaders, meeting with FEMA representatives, and offering full support for Puerto Ricans. Both Democratic U.S. Reps. Stephanie Murphy of Winter Park and Darren Soto of Kissimmee spoke with Puerto Rico Gov. Wanda Vázquez Garced and pledged her their support, including their offices to support constituents affected by the storm. U.S. Rep. Demings of Orlando also ripped into Trump for his tweets about Puerto Rico Wednesday, and for his decision to redirect storm relief money to the security of the southwestern U.S. border.
— SITUATIONAL AWARENESS —
—@RealDonaldTrump: A sad day for the Democrats, Kirsten Gillibrand has dropped out of the Presidential Primary. I'm glad they never found out that she was the one I was really afraid of!
—@RepStephMurphy: As Tropical Storm Dorian approaches Puerto Rico, I spoke with Governor @wandavazquezg to offer my full support. To the people of Puerto Rico, stay safe. Your friends, family members, and fellow Americans in Orlando are thinking about you.
—@DavidBegnaud: I just asked the Puerto Rico Electric Power Authority if there are power outages in the island. The answer: "Hi David. No … In fact, better than a normal day."
—@Fineout: This is part of the message this year — state officials are telling Floridians to have "seven" days worth of supplies. In the past, they said, "three." New reality.
—@rayadverb: Here in Miami we're at the point with Hurricane Dorian where the forecasters are warning us that anybody, anywhere, is probably going to die.
—@TooMuchMe: #Dorian is going to overlap with King Tide, a time when it floods in coastal Florida without a drop of rain falling from the sky
—@DanTallahassee: The power of storms like Irma, Hermine and Dorian has to give at least some satisfaction to those who share names with them. If I were named Dorian, this would be my at-long-last moment
—@MaryDeatrick: Rosen Hotels in Orlando is opening up its 8 #hotels for #HurricaneDorian evacuees with deep discounts/pet friendly.
—@ErinGaetz: I like @JoeGruters's proposal on film tax credits. It would provide grants of up to $2M to production companies that have completed at least 70% of their work in Florida. That encourages production companies not only to come here but to stay here!
— DAYS UNTIL —
USF Bulls football opens vs. Wisconsin Badgers — 1; FSU Seminoles football opens vs. Boise State — 2; Labor Day — 4; CNN hosts candidate forum on the climate crisis — 6; TaxWatch Productivity Awards — 13; First Interim Committee Week for 2020 Session — 18; "Morning" Joe Scarborough releases "This Ends Badly: How Donald Trump Conned America" — 19; MSNBC hosts candidates event on climate in D.C. — 21; 850 Hemp Summit begins — 34; "Joker" opens — 36; Triple Force Friday: the next generation of Star Wars products arrives — 36; Debut of Breaking Bad movie on Netflix — 42; Florida Chamber Future of Florida Forum begins — 59; Brexit scheduled — 63; 2019 General Election — 68; 3rd Annual Florida Internet and Television FITCon starts — 70; Frozen 2 debuts — 85; TaxWatch 40th Annual Meeting — 95; The Rise of Skywalker premiers — 113; 2020 Session begins — 138; Florida TaxWatch State of the TaxPayer Dinner in Tallahassee — 139; Iowa Caucuses — 158; New Hampshire Primaries — 166; Florida's presidential primary — 201; Black Panther 2 debuts — 251; 2020 Summer Olympics in Tokyo begin — 330; Florida primaries for 2020 state legislative/congressional races — 362; 2020 General Election — 432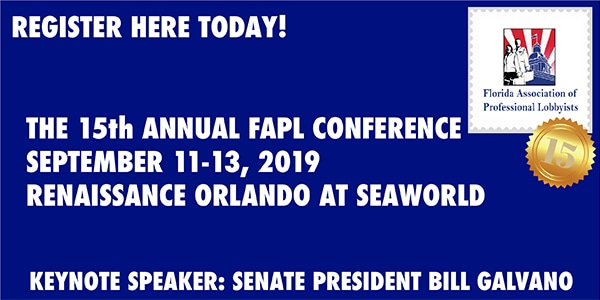 — TOP STORY —
"Dangerous Storm Surge, Strong Winds" via National Hurricane Center 5 a.m. update — The risk of dangerous storm surge and hurricane-force winds later this week and this weekend continues to increase in the central and northwestern Bahamas and along the Florida east coast, although it it too soon to determine where these hazards will occur. Residents in these areas should ensure they have their hurricane plan in place and not focus on the exact forecast track of Dorian's center.
"Ron DeSantis declares state of emergency as Florida prepares for Hurricane Dorian" via Dan Sweeney of the South Florida Sun-Sentinel — DeSantis issued a state of emergency for 26 Florida counties, including all of South Florida, as Hurricane Dorian approaches. At the time of the declaration, Dorian remained about five days away. But planning for the storm's arrival had already begun days before. It's still too early for Florida's Division of Emergency Management to start plotting out where to expend its limited resources, but the state agency charged with guiding us through disasters has been working on storm response since the beginning of the week, when Dorian looked to be little more than a tropical storm.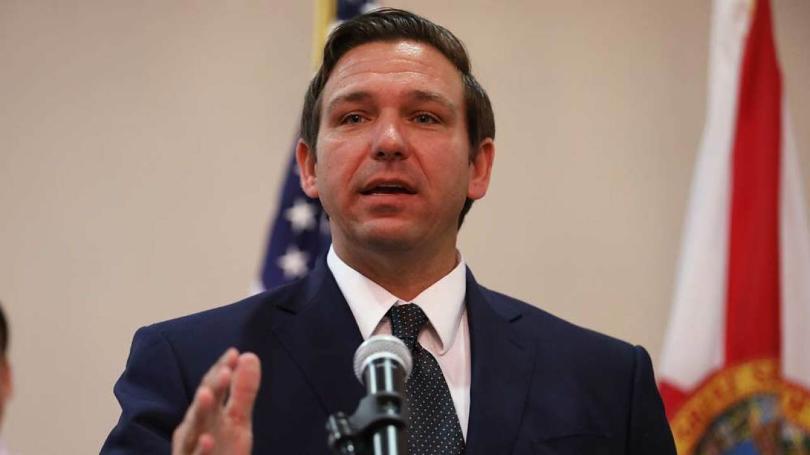 "Worried about Dorian? A hackneyed hurricane phrase might make you feel a little better" via Laurence Reisman of TCPalm — I hope you'll forgive me for using a cliché: "Prepare for the worst. Hope for the best." In addition to prayer, the eight words provide me solace as tropical depressions form thousands of miles away and head for days toward our piece of paradise. I hope those words will ease your worries about whatever Dorian becomes and if it affects us. The beauty of the words is they show we can control something related to Dorian. We can't control where it's going, how much rain it's going to dump or how fast its winds will blow.
"Retailers say they're stocked and ready for Hurricane Dorian" via Marcia Heroux Pounds, Wayne Roustan and Johnny Diaz of the South Florida Sun-Sentinel — Grocery stores, home improvement stores, gas stations, and other retailers say they're "stocked and ready" for South Florida residents preparing for Hurricane Dorian. While gallon jugs of water seemed to be flying off grocery store shelves midweek, retailers say they're getting more and even extra deliveries through the weekend when the storm could be off the state's eastern coast. But if you don't find water or other basic supplies immediately available at the grocery store, try your nearby drugstore, dollar store, liquor store or home improvement store. No time to shop? Have food and drink from grocery or liquor stores delivered via Instacart and Shipt, or you can order almost anything from Amazon.
— DATELINE: TALLY —
"Hurricanes, central to Rick Scott branding, now on DeSantis' plate" via Florida Politics — For the first time since 2010, a new Governor will be marshaling storm response and recovery. And it is as yet unknown whether he will don a Navy ball cap. Whereas the previous Governor aggressively branded around hurricane response, a move that arguably won him his Senate seat in 2018, the current one will offer his own approach. DeSantis noted that the Division of Emergency Management has "contracts ready to go" should there be need. "We're going to be in a position to maybe pre-position assets," DeSantis added, "if need be, that have not been done before."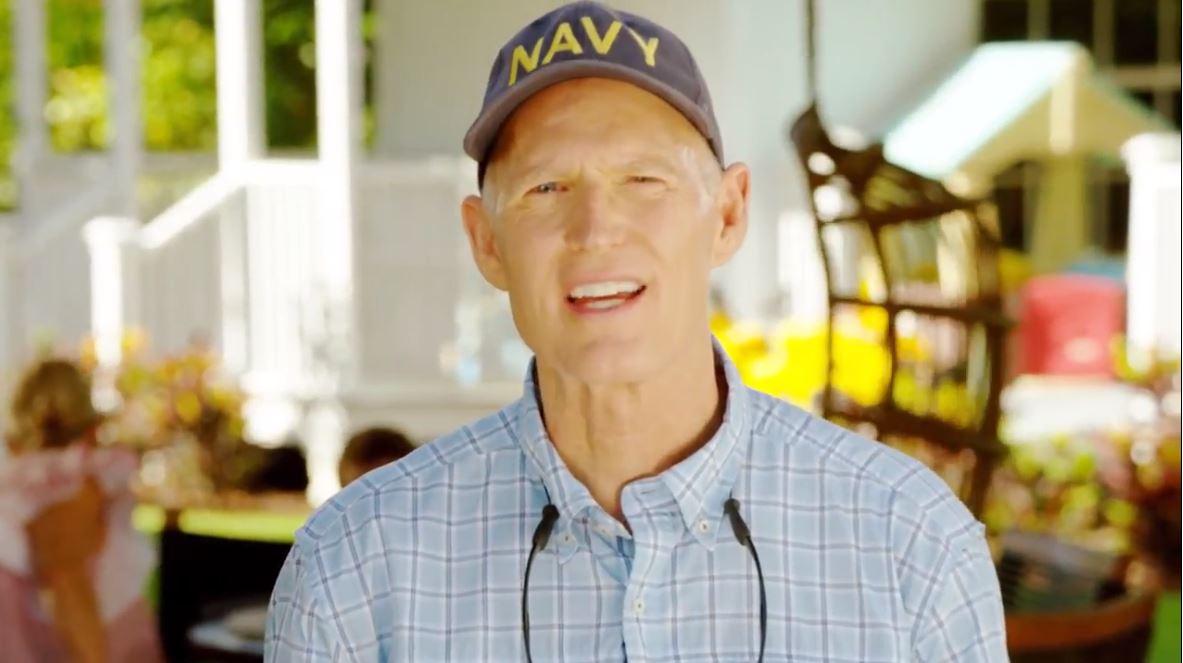 "DeSantis looks to lure companies from windy city" via News Service of Florida — DeSantis intends to take his next sales pitch for financial-sector companies to Chicago. Appearing Wednesday at an Enterprise Florida Board of Directors meeting, DeSantis said plans are in the works for a trip to Chicago that would emulate two trips he made this year to New York. "Warren Buffett said recently, be wary of investing in states like Illinois that quite frankly are digging themselves a deeper hole and really have no way out in terms of their fiscal outlook, their pension allocations," DeSantis said. "I think there is an opportunity to talk to some folks and drive some investment here in Florida."
"Ashley Moody activates price gouging hotline in wake of Dorian" via WFLA — As state and local officials continue to monitor Hurricane Dorian, Attorney General Moody has activated Florida's price gouging hotline to protect consumers. DeSantis declared a state of emergency for counties in the path of Hurricane Dorian. The price-gouging law applies within the area of the declared state of emergency. The law prohibits extreme increases in the price of essential commodities in response to an officially declared emergency. That includes prices of food, water, hotels, ice, gas, lumber and other equipment. Price gougers can be fined $1,000 per violation and up to a total of $25,000 for multiple violations within a 24-hour period.
"'Fracking' ban reemerges for 2020 Session" via the News Service of Florida — Senate Environment and Natural Resources Chairman Bill Montford filed the measure (SB 200) for the 2020 Legislative Session. It would ban hydraulic fracturing — commonly known as fracking — and matrix acidization, which uses many of the same chemicals but dissolves rocks with acid instead of fracturing them with pressurized liquid. Montford proposed a similar measure in the 2019 Session, but it did not pass.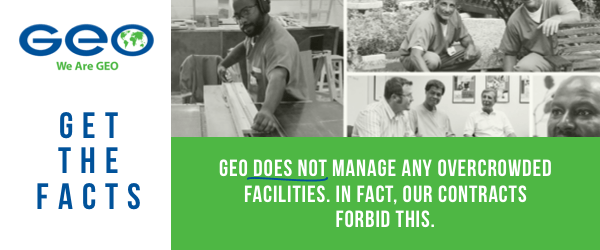 — STATEWIDE —
"John Morgan to Andrew Gillum: Show me my money" via Rosanne Dunkelberger of Florida Politics — He's the lawyer with perhaps the best-known mug in America. But the ubiquitous smile turned into a scowl Wednesday. Morgan kicked off his lunch speech at the Capital Tiger Bay Club in Tallahassee reminiscing about the political figures he'd encountered since his student government days at the University of Florida … But Morgan would spend the next 20 minutes of his talk excoriating Tallahassee favorite son and Democratic gubernatorial nominee Gillum.
https://t.co/o3sM2lCM5B pic.twitter.com/x3RrsBb05z

— John Morgan (@JohnMorganESQ) August 28, 2019
"Tina Polsky to join Ted Deutch, Donna Shalala at gun violence press conference" via Ryan Nicol of Florida Politics — State Rep. Polsky is set to join U.S. Reps. Deutch and Shalala at a morning news conference aimed at addressing gun violence. On hand as well will be representatives from a pair of advocacy organizations. Heather Chapman, a volunteer at Moms Demand Action, will appear alongside Tony Montalto, President of Stand With Parkland. The event was announced Tuesday. But Polsky's name was added to the list of attendees in a news release Wednesday afternoon. The nation recently saw a pair of mass shootings added to the list, with attacks taking place in Texas and Ohio. Thursday's news conference will be held at Coral Springs City Hall at 11 a.m.
"Thousands of Florida drivers charged monthly for toll roads they never used" via Jackie Callaway of WFTS — An agency spokesperson said the state tolling system has a 99.5 percent success rate. But with millions of cars using toll roads, that adds up to about 96,000 mistakes every month. The state highway department said using a SunPass transponder reduces errors and can save drivers up to 25 percent on tolls. Drivers who think they may have been billed in error can contact SunPass directly through www.sunpass.com.
"State seeks to scuttle fight over hospital money" via News Service of Florida — Attorney General Moody's office wants a judge to toss out a lawsuit challenging a legislative decision that would strip Medicaid money from two South Florida hospitals with ownership ties to a nursing home where residents died after Hurricane Irma. The hospitals are challenging the constitutionality of fine print, known as "proviso" language, that was tucked into this year's state budget and would prevent the facilities from receiving Medicaid money used for training physicians. The budget's fine print bars graduation-medical education money from going to hospitals "owned or operated by a controlling interest" that has had a nursing-home license revoked since Jan. 1, 2017.
"Watchdog finds staffing, bug problems at disabilities factory" via Christine Sexton of the News Service of Florida — Florida's leading watchdog group for people with disabilities says it has found dirty living conditions, including "black vents" on an air conditioner and a fire-ant infestation, at a state institution in Jackson County. Patty Houghland, an investigator with the organization Disability Rights Florida, sent an email to the Agency for Persons with Disabilities this month highlighting a staffing shortage at Sunland Center in Marianna. "What I am observing is that there is a staffing issue which translated to a health and safety issue," she wrote in an Aug. 15 email to agency Deputy Director of Operations Clarence Lewis. Agency spokeswoman Melanie Mowry Etters said the issues flagged in Houghland's letter "have been or are being remedied."
"Judge threatens to hold AdventHealth in contempt over records on embattled guardian Rebecca Fierle" via Monivette Cordeiro of the Orlando Sentinel — Circuit Judge Janet Thorpe ordered AdventHealth on July 10 to produce documents involving Fierle. During a hearing the next day, an attorney for the hospital system told the judge that AdventHealth paid the court-appointed guardian to provide services for roughly 50 patients — an arrangement which was not disclosed to the court. In an order, Thorpe wrote that AdventHealth had only "partially complied" with her order to produce the documents, which were to be given to Wynter A. Solomon-Cuthbert, a court monitor assigned to investigate the disgraced guardian.
Happening today — The state university system's Board of Governors will meet after holding two committee meetings, committees start at 8:30 a.m., with full board at 1 p.m. or upon completion of earlier meetings, Florida Gulf Coast University, Cohen Center, 10501 FGCU Blvd. South, Fort Myers.
Happening today — The Associated Industries of Florida's annual Florida Water Forum starts, with panel discussions on issues such as water utility challenges, water infrastructure funding and septic tanks, 1 p.m., Loews Sapphire Falls Resort at Universal Orlando, 6601 Adventure Way, Orlando.
— NOTES FROM ELSEWHERE —
What Ron DeSantis is reading — "Unemployment uptick may signal state recessions" via PEW Stateline — National recession fears have intensified this month amid growing concerns about the U.S.-China trade war and the appearance of a normally reliable recession warning in the bond market that sent stocks tumbling. A significant spike in the national unemployment rate would be another ominous sign. 
What Nikki Fried is reading — "Hawaii hemp growers are having to destroy their plants because of high THC levels" via the Honolulu Star-Advertiser — More than half of the hemp crops cultivated in Hawaii over the past year as part of the state's industrial hemp pilot program have tested "hot." That means their levels of THC, the chemical that makes people high, were above the federal limit for hemp.
What Mike Hill is reading — "Federal judge will consider whether to pause Missouri's 8-week abortion ban" via The Kansas City Star — A federal judge said he would consider whether to temporarily block parts of Missouri's new abortion law, including a ban on abortions after 8 weeks of pregnancy, from going into effect.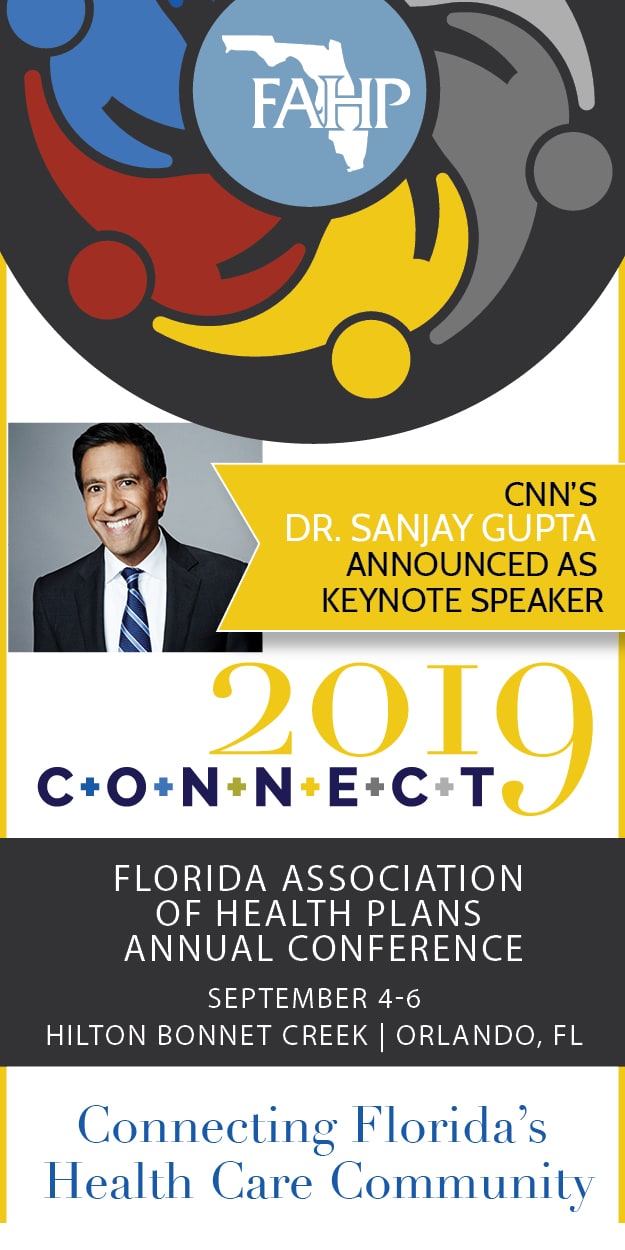 — D.C. MATTERS —
"Hurricane Trump meets Hurricane Dorian in Puerto Rico" via Caitlin Oprysko of POLITICO Florida — Hurricane Dorian hasn't yet made landfall in Puerto Rico, but Trump is already picking at old wounds, reviving attacks on the island territory and its leaders as the storm bears down. The president has been battering Puerto Rico all week, raining down falsehoods from his Twitter feed and reviving old feuds while authorizing his administration to mobilize as officials attempt to prevent a repeat of its much-criticized response to back-to-back storms that ravaged the island territory two years ago. "Will it ever end?" Trump mused on Twitter. Hours before the storm made landfall, Trump again appeared frustrated that the Caribbean island territory was in the bull's-eye of yet another natural disaster.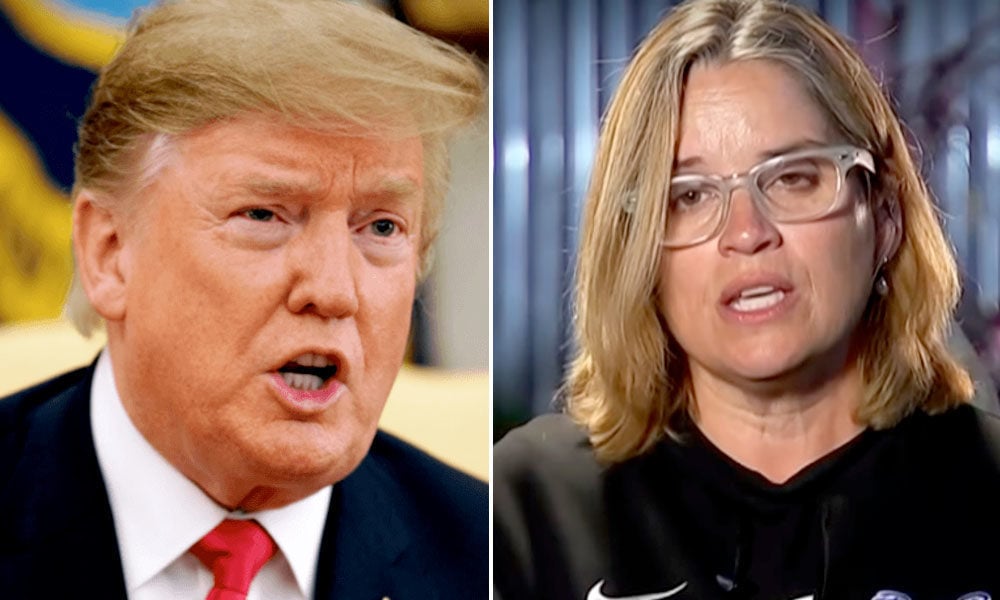 "Following request from Florida's Senators, Trump approves support for Puerto Rico" via Ryan Nicol of Florida Politics — Trump has declared an emergency in Puerto Rico due to the threat of Tropical Storm Dorian. The move follows a request for the declaration from Republican U.S. Sens. Marco Rubio and Scott. The duo requested to Trump Tuesday evening. Later that night, Trump made the formal declaration. Trump took heavy criticism over his handling of the island following a hit by Hurricane Maria. Puerto Rican officials cite an independent study showing nearly 3,000 people died from both the direct impact of Maria and the subsequent six months due to lack of electricity, interruptions of the health care system and other issues caused by the storm.
"'We learned a lot from Maria': Florida Puerto Ricans watch as storm approaches the island" via Bianca Padró Ocasio of the Miami Herald — As Hurricane Dorian inched closer toward Puerto Rico's east coast, the first major storm to threaten the island since Maria, many of Florida's Puerto Ricans waited anxiously as their family members on the island made preparations to survive on their own. "Now people have an idea of what nature is capable of and that the government is not this god that's coming to our aid, and that we cannot count on them," said Rivera Reyes, who now lives part-time between South Florida and Puerto Rico. Dorian was declared a Category 1 hurricane on Wednesday afternoon, as it shifted course to the northeast coast of the island.
"Scott: Liberal think tank drove decision to avoid fraud-fighting vote effort" via Gary Fineout of POLITICO Florida — Sen. Scott defended his move as Florida Governor to reject membership in a multistate partnership designed to root out voter fraud, casting a shadow on his Republican successor's decision to join the effort. DeSantis said Florida would join the Electronic Registration Information Center, or ERIC, and begin sharing voter information with 28 other states as part of an effort to weed out duplicate voter registrations and clean up voter rolls ahead of the 2020 presidential election. Scott spokesperson Chris Hartline said Scott opposed joining ERIC because "he did not believe it was right to share the personal information of every Florida voter with a liberal think tank."
"Space Force to Florida? It's Trump's call, DeSantis says" via Florida Politics — DeSantis, addressing reporters in Jacksonville, said he thinks his ally in the White House could override forces within the Air Force that would prefer it in Colorado. "My pitch to the President was I want you to pick Florida, but I'm not even saying you should do that right now, What I would like is a commitment that it's going to be your decision," said the Governor. The President said it "absolutely" would be his call.
"Matt Gaetz, Michael Waltz offer GOP divergent styles in Daytona" via Mark Harper of the Daytona Beach News-Journal — Their approaches can be perhaps best illustrated in anecdotes each told about their visits to Israel. Waltz went this month. Gaetz had gone in 2017. "A bipartisan — let me emphasize — bipartisan trip over to Israel," Waltz said. "There were 40 Democrats and 31 Republicans and we talked to everybody." On a similar trip, Gaetz said he got to ask a question of the Palestinian National Authority leadership. "I said, 'So how many of your schools are named after terrorists?'" Gaetz said. "On the way back to Jerusalem, it was odd that all of the other colleagues of mine went into one of the vans, and no one was willing to ride in my van," he said.
"Vern Buchanan calls for boost to Holocaust education in schools" via Jacob Ogles of Florida Politics — U.S. Rep. Vern Buchanan called for boosting Holocaust education in schools nationwide. The move comes weeks after a Palm Beach County principal said he couldn't "say the Holocaust is a factual, historical event."Buchanan alluded to the scandal in a news release. "Anti-Semitism has no place in our country, especially in our schools," he said. Moreover, Buchanan said a startling percentage of youth have little or no knowledge of the genocide of European Jews. The Sarasota Republican pointed to a Claims Conference survey that found 22 percent of Millennials were unsure they had heard of the Holocaust. Buchanan announced he is co-sponsor of the "Never Again Education Act" (HR 943), a bill introduced by New York Democratic Rep. Carolyn Maloney.
First in Sunburn — "AFP cheers Stephanie Murphy, Greg Steube in Labor Day mail campaign" via Drew Wilson of Florida Politics — Americans for Prosperity is lauding lawmakers who voted against the Bipartisan Budget Act of 2019 with a direct-mail campaign this weekend. The advocacy group is recognizing 25 members of Congress in all, including two from Florida: Democratic U.S. Rep. Murphy and Republican U.S. Rep. Greg Steube. In announcing the campaign, AFP said it hopes Murphy and Steube "return to DC after recess feeling empowered to buck the status quo on out-of-control government spending." The front side of the mailers says the lawmakers "stood up for Florida and said no deal." The backside says the budget deal they down-voted "will push us closer to crisis."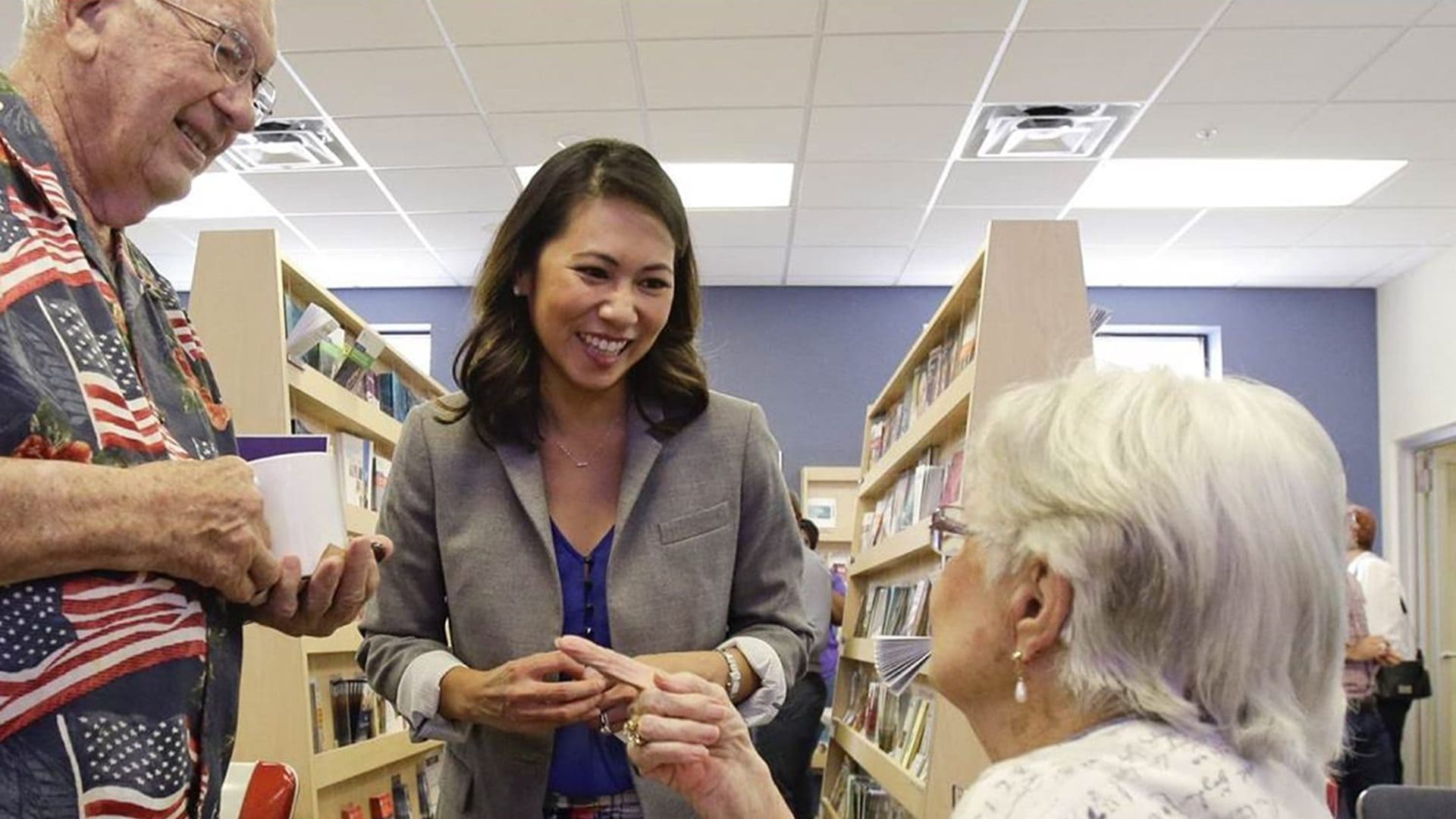 — 2020 —
"USA TODAY/Suffolk poll: Americans dread the 2020 election; Joe Biden maintains his lead" via Susan Page, Jason Lalljee and Jeanine Santucci of USA TODAY — The nationwide poll found a sharply divided country that views next year's presidential campaign as a sobering test of the fundamental values of the United States. If the candidate they support loses, nearly four in 10 said they would have little or no confidence that the election had been conducted in a fair-and-square way. In the crowded Democratic contest, Biden retained a wide lead, at 32 percent, up 2 percentage points from the USA TODAY/Suffolk poll taken in June. But Elizabeth Warren moved up 4 points to second place, at 14 percent, and Bernie Sanders dropped 3 points, now at third place with 12 percent.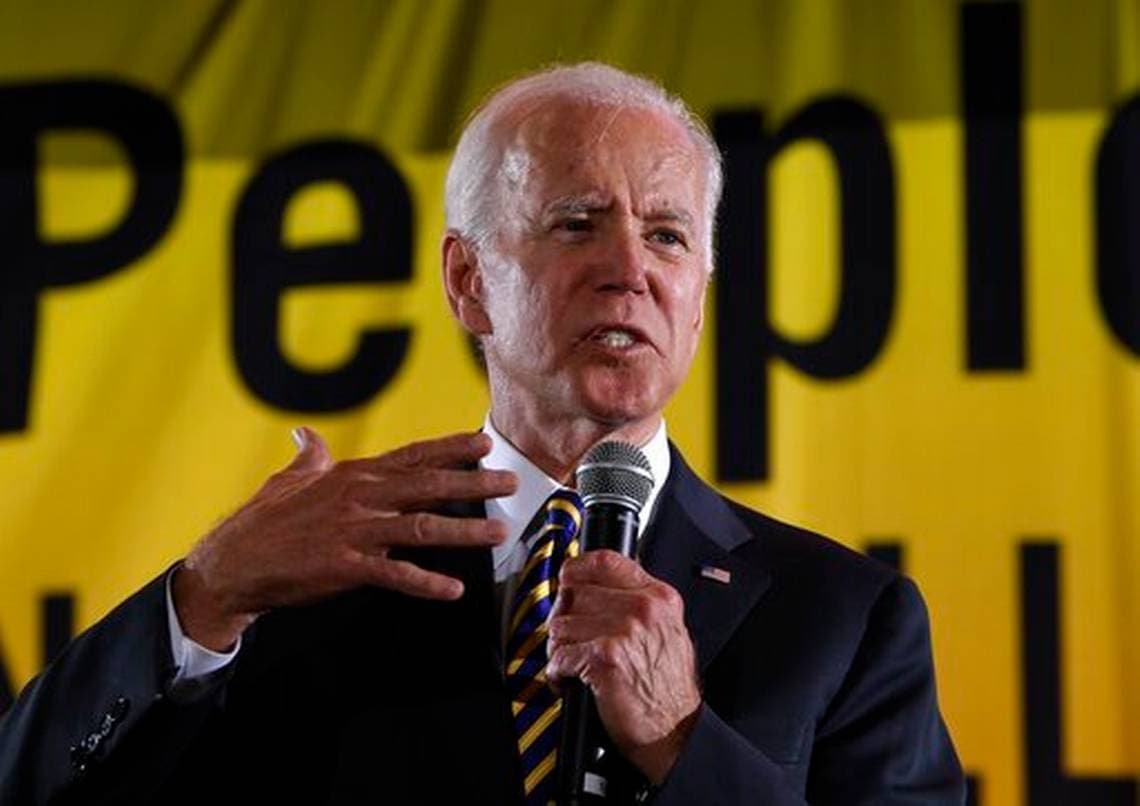 "Biden says he would prefer a person of color or a woman as his Vice President" via Sarah Mucha of CNN — "Whomever I pick, preferably it will be someone who was of color and/or a different gender, but I'm not making that commitment until I know that the person I'm dealing with I can completely and thoroughly trust as authentic and on the same page [as me]," Biden said while speaking to a roundtable of black journalists. The comment echoed previous statements he's made. When asked by CNN's Chris Cuomo in July if he would need to have a female running mate, Biden replied, "I think it'd be great to have a female VP." But Biden has long added the caveat he would need to be "simpatico" with any future running mate.
"Kirsten Gillibrand drops out of Democratic presidential race" via Alexander Burns of The New York Times — Gillibrand said she would endorse another candidate in the primary but had not yet picked a favorite. Though she stopped short of saying she would endorse a woman, Gillibrand, who has made electing women to Congress a personal cause, said the next president had to be capable of uniting the country and suggested that a woman might be best suited for the job. "I think that women have a unique ability to bring people together and heal this country," Gillibrand said, adding, "I think a woman nominee would be inspiring and exciting."
First on #FlaPol — "Janet Cruz to host Biden fundraiser featuring wife, Jill Biden" via Ryan Nicol of Florida Politics — Dr. Jill Biden, the wife of Democratic presidential candidate Biden, will appear in Tampa on Sep. 22 for a fundraiser at the home of state Sen. Cruz and her husband, Dr. Steve Rifkin. Joining Biden will be former U.S. Sen. Bill Nelson, former congressional candidate Eric Lynn and his wife, Tracy, and Democratic donors Jan and Craig Sher. The event will take place at 5:30 p.m. on Sep. 22. Guests are encouraged to donate between $250 and $2,800 to attend. Those who raise $5,000 earn the title of "Co-Host" for the reception.
"Joe Walsh 'completely ghosted' his campaign manager days before White House run" via Lachlan Markay of The Daily Beast — "As of this morning, it has been eight days and 23 unanswered phone calls since I last spoke with Joe," wrote Jacob Perry, a Tallahassee-based Republican campaign operative and Trump critic who had signed on to run the former Illinois congressman's long-shot challenge to the president's renomination next year. "Needless to say, it's the first time in my entire career that I've been hired to run a campaign and then been completely ghosted by the candidate," Perry wrote to a small group of potential campaign vendors and staffers in an email.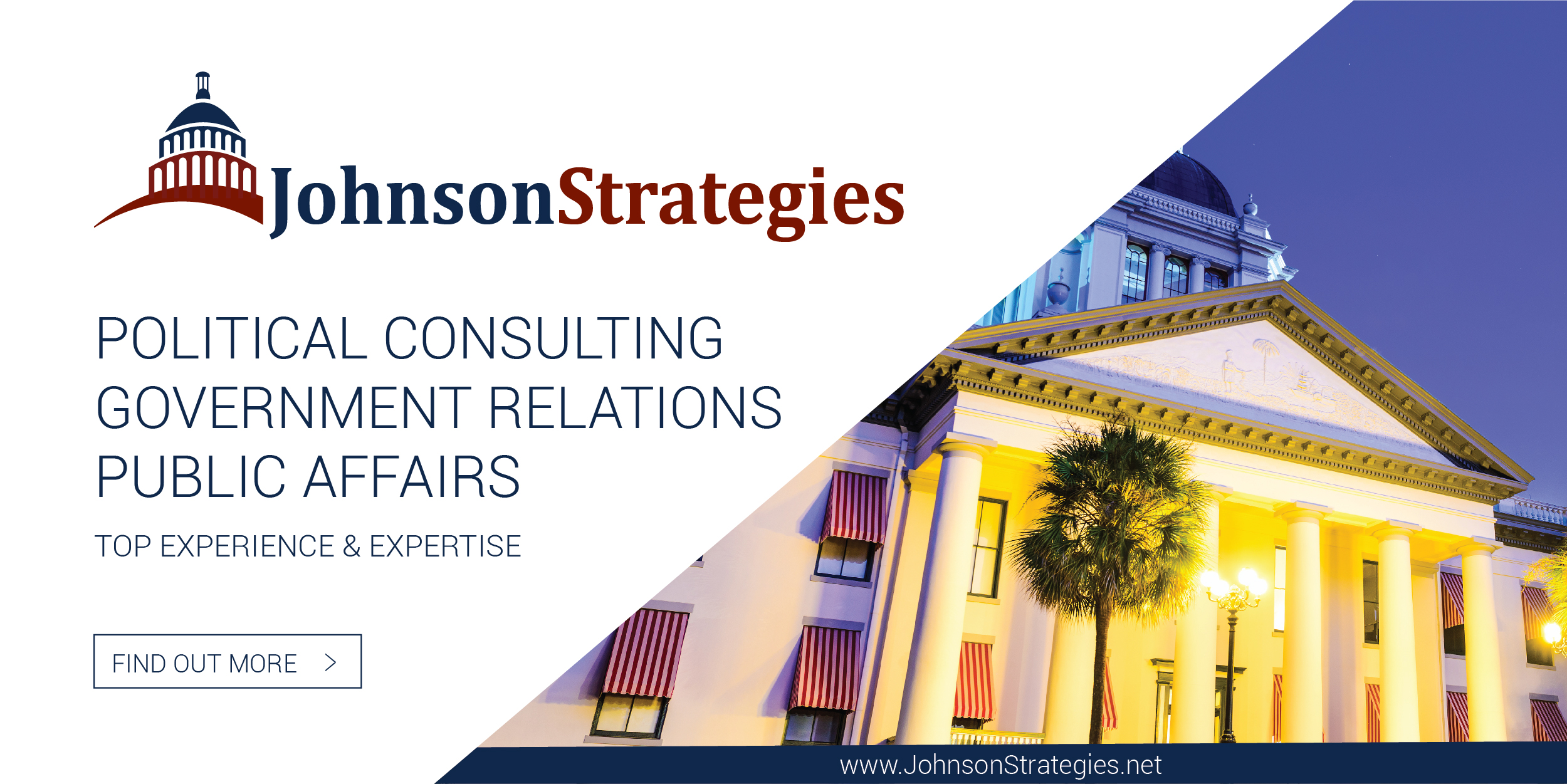 — THE TRAIL —
"Florida's 'cash register justice' leaves many felons still ineligible to vote despite passage of Amendment 4" via Claire Goforth of the Florida Bulldog — Most would likely believe that restitution is straightforward, but tracking it is far more complicated than one might expect. Restitution differs by jurisdiction and even by judge. After probation, it's often converted to a civil lien; then payments go to the clerk, the victim or a debt collector. The state has no idea how much restitution is owed cumulatively, by whom and to whom. There is no state agency tasked with tracking the data. Many defendants themselves don't know how much they owe. Florida is among the states that charges often exorbitant fines to people convicted of crimes and civil infractions. Roughly a million Floridians with felony convictions have court debt. Some owe hundreds of thousands of dollars.
"Supreme Court dubious on so-called 'utility choice' amendment" via Jim Rosica of Florida Politics — A largely skeptical Florida Supreme Court heard arguments Wednesday about the proposed ballot wording of a contentious proposed constitutional amendment to open Florida's electric-utility industry to competition … The clearest sign of trouble came from Justice Ricky Polston as he addressed Ken Sukhia, the attorney for the amendment's backer, a political committee known as Citizens for Energy Choices … Polston told him the amendment's summary seems to both give and take away choice: "So it seems contradictory on its face."
"National Democrats support Vern Buchanan opponent. Is Margaret Good enough to defeat him?" via Ryan Callihan of the Bradenton Herald — The Democratic Congressional Campaign Committee says it's watching the race closely and lending its support to state Rep. Good. DCCC leaders say they want to capitalize on the party's progress since last year's election. Each of Buchanan's previous Democrat opponents had failed to defeat the seven-term congressman. In a statement, Good argued that she's the right politician for the district, which encompasses Manatee and parts of Hillsborough and Sarasota counties. The DCCC's attention to the CD 16 race has come time and time again, as Democrats have worked to flip the district from red to blue. Max Goodman, an adviser for Buchanan's campaign, said the organization's support hasn't made much of a difference in previous races.
"Florida Democrats get their guy — and a primary — for winnable Miami state Senate seat" via David Smiley and Samantha Gross of the Miami Herald — After rebuffing overtures from Senate Democrats for months, freshman state Rep. Javier Fernández decided to run for Senate District 39, a seat the Democrats have focused on as one they can flip. Fernández, 44, committed to run following a sit-down with former state Rep. Robert Asencio, who appears determined to mount his own candidacy. "I know Robert is still mulling a run," Fernández said in an interview. "If there's a primary, I embrace an early start to the conversation around the seat." Fernández's decision is a win for Senate Victory, the campaign arm of Senate Democrats.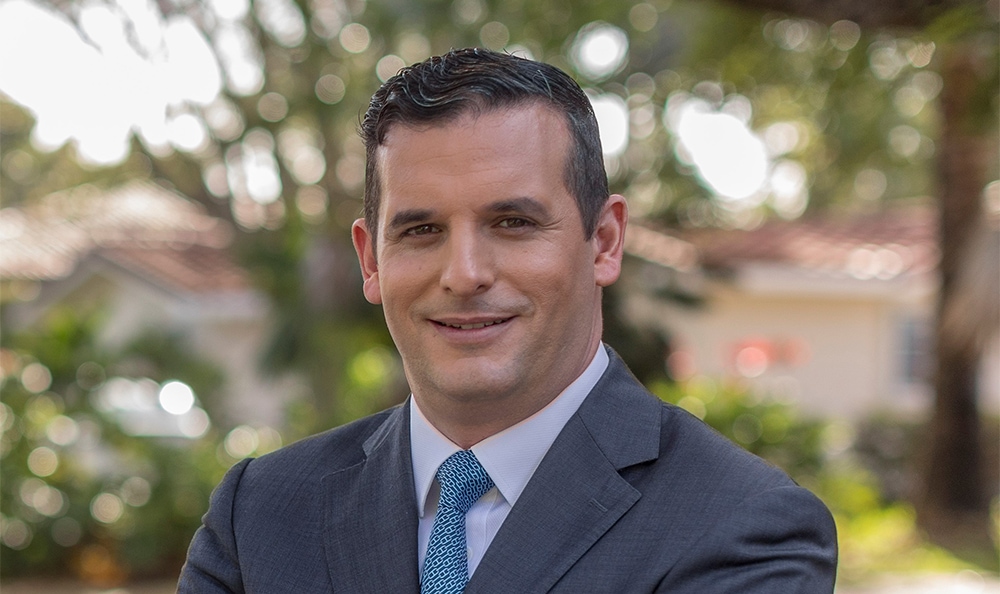 "Arthenia Joyner hints that she will challenge Darryl Rouson" via William March of the Tampa Bay Times — "I'm seriously considering it — more seriously than before," Joyner said this week. Possibly expecting a challenge, Rouson has been building up a campaign war chest. He had about $150,000 in his campaign account as of July 31 and has raised about $230,000 so far this year in his political committee, Floridians for Common Sense. In the heavily minority district, the Democratic primary is expected to decide the race. Joyner said Rouson's fundraising "wouldn't disturb me," and she's in no hurry to make up her mind. "I can raise money too, and money doesn't always win elections," she said. "I don't think (a campaign) will take a whole year — it's not like I'm an unknown person."
"Jim Bonfiglio bashes Mike Caruso for 'no' vote on gun violence Special Session" via Ryan Nicol of Florida Politics — Bonfiglio, an Ocean Ridge Democrat, hammered GOP state Rep. Caruso Wednesday after Caruso voted against a Special Legislative Session on gun violence. Bonfiglio is challenging Caruso in a potential rematch for the House District 89 seat. Democrats in the Legislature had pushed for a Special Session following a pair of mass shootings in Texas and Ohio in early August. But Republicans demurred, arguing any legislation to address gun violence should be handled in Regular Session. That isn't enough, according to Bonfiglio. "Once again, our elected officials have failed us on the issue of gun safety. Rep. Caruso's 'no' vote isn't just cowardly — it's dangerous," Bonfiglio said in a statement.
Happening today — Republican Mike Giallombardo, who is running in Lee County's HD 77, will hold a fundraiser, 5:30 p.m., Riverside Avenue Villas, 13681 McGregor Blvd., Fort Myers.
"House candidate Benny Valentin accused of running campaign out of church, school office" via Steven Lemongello of the Orlando Sentinel — A Republican state House candidate filed a complaint with the IRS accusing his primary opponent of running his campaign out of the same office as a Christian church and nonprofit school in Kissimmee. Candidate Valentin says it was a mistake, saying the church has been defunct for years despite yearly filings listing it as active. But he did acknowledge that a video promoting his candidacy was posted on the Facebook page for The Logos Christian University — a campaign video that included the organization's logo. Zane Matter, 22, of St. Cloud, and Valentin, 44, are two of four declared GOP candidates for the seat that includes part of Osceola and Polk counties. Incumbent state Rep. Mike La Rosa is term-limited.
"is Rick Baker running for office? Cryptic Facebook post says to watch out for 'upcoming plans'" via Josh Solomon and Steve Contorno of the Tampa Bay Times — The former St. Petersburg Mayor posted a cryptic message on Facebook over the weekend about "upcoming plans." He directed followers to his Twitter account, @bakerstpete. "While you are there, please make sure to follow to stay up to date," he wrote. Does that mean he's running for mayor again? Statehouse? Congress? So far, it's unclear he's running for anything. But Baker seems to be activating. He hopped on Sean Hannity's afternoon radio show. Baker promoted the appearance on Twitter before hitting the airwaves. Hannity had him on to gab about one of the conservative commentator's favorite punching bags: blight in big (and Democratic-run) cities.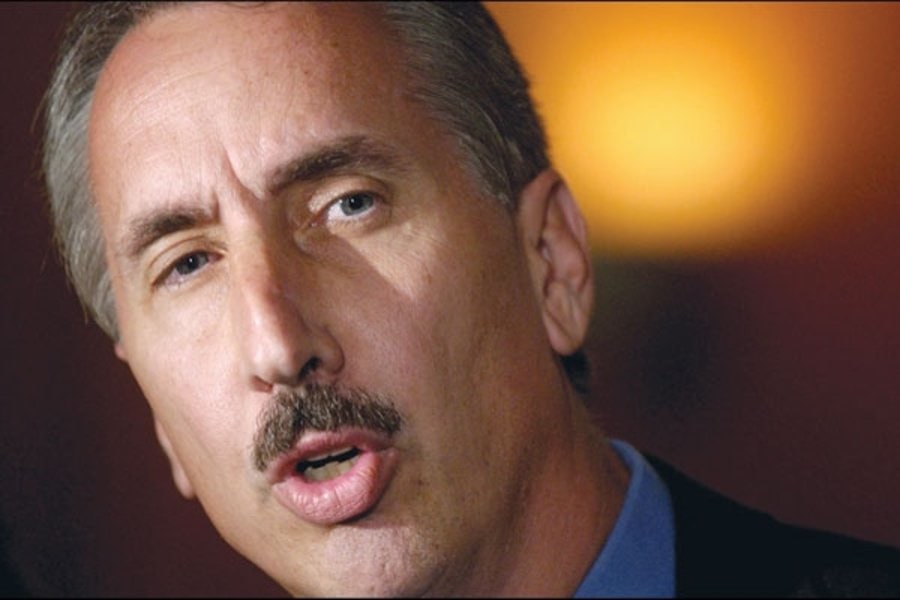 "Florida Democrats beef up field staff" via Matt Dixon of POLITICO Florida — The Florida Democratic Party's field staff roster now numbers 19, a number expected to grow to 50. Juan Peñalosa, executive director of the Florida Democratic Party, said the ramped-up effort is happening sooner than in previous election cycles because the party's ground game did not start soon enough in the past. "The Florida Democratic Party learned our lessons from narrow losses in 2016 and 2018 and we are putting organizers on the ground sooner than ever before in order to win in 2020," he said of the increased effort.
"David Fairey brings economic message to HD 73 race" via Jacob Ogles of Florida Politics — As a father of four, Democrat David Fairey figures the best way to teach his kids is by example. If he wants them to value improving the community, he should try to do so himself. That's why he's filed as a state House candidate, knowing he faces an uphill climb in right-leaning District 73. "I've been supporting fundraisers and rallies and causes, but I am in a position to do more," he said. "Something we try and teach our kids is, if you want to change things and want them to improve, get involved." Fairey earlier this month filed to challenge freshman Rep. Tommy Gregory, a Sarasota Republican.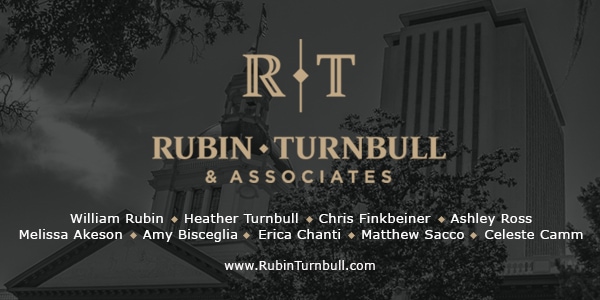 — LOCAL —
"Hurricane Dorian has Port Canaveral on alert, while cruise lines reschedule itineraries" via Richard Tribou and Chabeli Herrera of the Orlando Sentinel — Port Canaveral, which was close to the projected path of what could be a Category 3 hurricane when it strikes, was placed under hurricane condition "whiskey" by the Coast Guard. The status means sustained gale force winds are predicted within 72 hours. Port Canaveral officials expect to limit operations if the storm path stays as it is. Some cruise lines are monitoring the storm and haven't made shifts yet. Disney Cruise Line did not plan to shift its Saturday sailing of the Disney Fantasy from Port Canaveral but was watching potential changes to Disney Dream's Thursday and Sept. 2 sailings.
"UCF: No decisions yet on storm shelters for students" via Leslie Postal of the Orlando Sentinel — The university is posting information about the storm on its website and will use its UCF Alert system "in the event of any urgent updates or closures," said Courtney Gilmartin, a UCF spokeswoman, in an email. The UCF Alert system sends messages via text, email and social media to the campus community. A Rollins College spokesman also said no decisions had been made yet related the storm, but the college's emergency team was meeting this afternoon to discuss plans.
"How Hurricane Dorian could affect FSU football's opener against Boise State" via Wayne McGhee of the Tallahassee Democrat — Dorian is projected to make landfall along the east coast of Florida as a Category 3 hurricane Sunday night. DeSantis declared a state of emergency for counties along the east coast of Florida. The list includes Duval County, where FSU is scheduled to open its 2019 football season against Boise State at TIAA Bank Field in Jacksonville Saturday. Kickoff for the game is scheduled for 7 p.m. However, the FSU administration is looking into multiple options because of the storm. A decision regarding the game's status will be made Thursday morning.
"Parents, county clash in court over Parkland shootings" via Brendan Farrington of The Associated Press — The parents hope not to be constrained by a state law that caps government agencies' liability in civil lawsuits at $200,000 per individual and $300,000 per incident. Any jury award above that amount has to be approved by the Legislature and Governor. "This all happened in a matter of a few minutes, where one gunman came onto the campus," said Eugene Pettis, a lawyer for the school board. "We have a nightmare of six minutes, a contiguous, continuous action that occurred." After a trial judge agreed with the Broward School Board, an appeals court asked the Supreme Court to answer the question of whether each victim represents a separate occurrence.
"Tampa Mayor raises minimum wage to $15 for city employees" via Veronica Brezina-Smith of the Tampa Bay Business Journal — Jane Castor is setting an example with making the announcement of setting a new minimum wage for city workers. As of Oct. 1, all new and full-time city employees will be paid $15 an hour. Those already employed earning less than $15 will now get the bump to that wage. The new wage will be implemented when the city reaches a collective bargaining agreement. Castor said this had been a hot conversation topic since she took office. "It's a very significant issue for our community and our employees as well. When I took office, I made a commitment to focus on a number of areas — transportation, affordable housing, workforce development, and sustainability and resiliency," Castor said.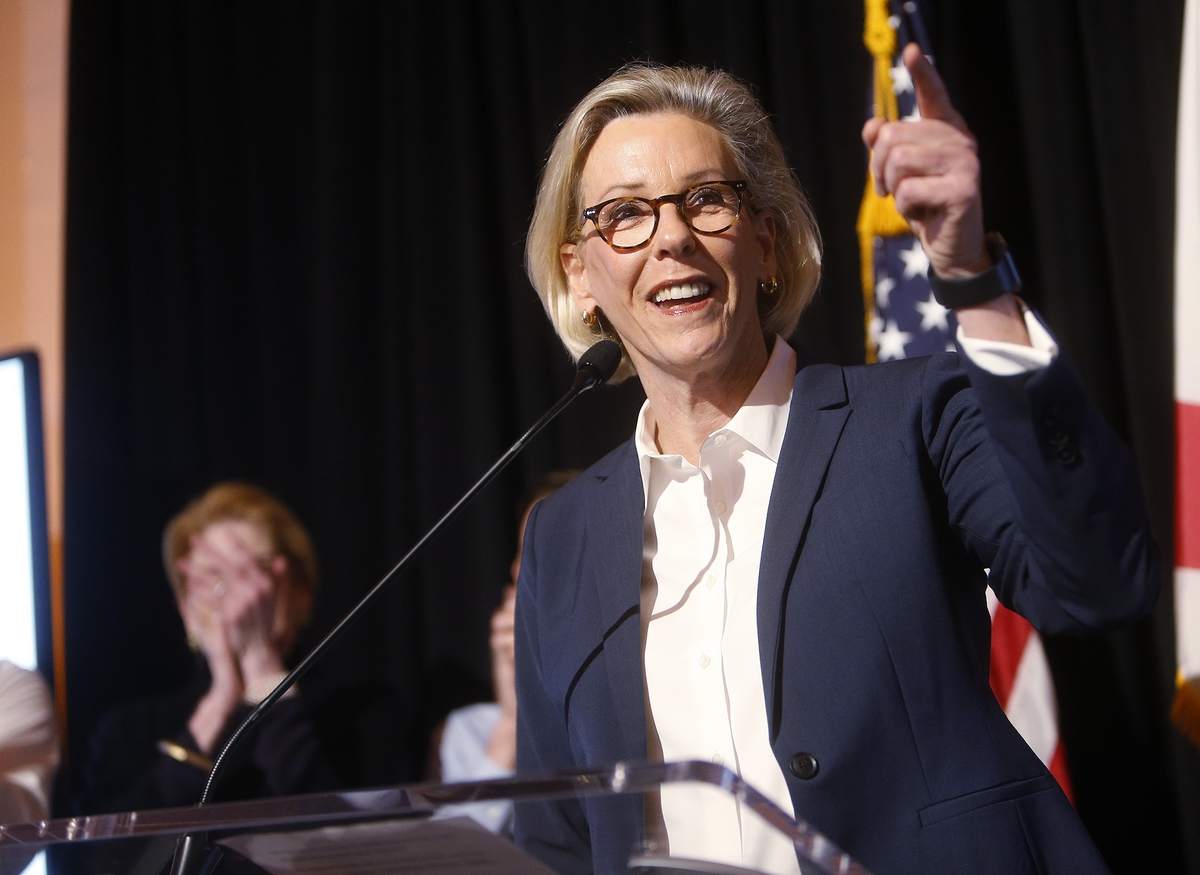 "Randy Fine accuses Democrats of impersonating Brevard leader, posting attacks online" via Krystel Knowles of Bay News 9 — Officials discussed a criminal investigation into political activities in Brevard County after someone was impersonated a county commissioner on Facebook and posted personal attacks on that page. Brevard County Sheriff Wayne Ivey says someone was pretending to be County Commissioner Brian Lobers and posting attacks. State Rep. Fine claimed Democrats were behind the page. "Brevard Democrats illegally stole the identity of a Republican elected official and attempted to make it seem like he was behind it," Fine said. Political attacks are not illegal but identity theft or impersonating someone is. "It's actually identity theft using Lobers' account," Ivey explained.
"New area code eyed for Northwest Florida" via News Service of Florida — Amid concerns that the 850 area code will "exhaust" in 2022, state regulators are considering a proposal that could lead to an additional area code in Northwest Florida. Staff members of the state Public Service Commission will hold a workshop Sept. 6 after receiving a petition aimed at addressing a shortage of remaining phone numbers in the region served by the 850 area code. That region includes cities such as Tallahassee, Pensacola and Panama City. The North American Numbering Plan Administrator, an organization that works on area-code planning, filed a petition in June with the Public Service Commission saying that the 850 area code will "exhaust" during the first quarter of 2022.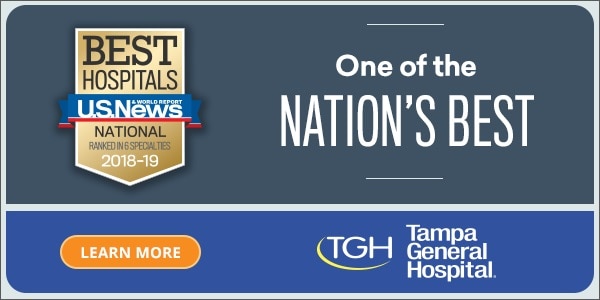 — OPINIONS —
"Hurricane Dorian likely to make Labor Day weekend in South Florida an icky one" via the Miami Herald editorial board — As of the 2 p.m. Wednesday weather advisory, Hurricane Dorian graduated from bad weather to a Category 1 hurricane. Dorian is now the closest hurricane to threaten us since Irma in 2017. A shock to our comfortable complacency. South Florida's Labor Day Weekend, about which we are salivating at just the thought of a three-day weekend to travel or stay home or barbecue or shop, seems officially ruined. The psychological stress for South Floridians of living "within the cone" begins. We — and the rest of Florida's east coast — are on edge. Unless Dorian fizzles out as it passes over Caribbean islands, where we hope lives and property will stay safe, we'll be on hurricane alert for the next few days.
"Warning: Florida's coastal waters can kill you. Victims' families want better alerts" via Scott Maxwell of the Orlando Sentinel — With vibrio vulnificus — a bacteria that has claimed many lives — warnings were posted in places most people would never see them … like a page buried deep within the health department's website. There, health officials shared the grim and deadly statistics, warnings, and even tips on how to avoid the bacteria. I can't imagine many people anyone ever saw it there. A well-done warning video the state produced shows fewer than 2,400 views on its YouTube counter, even though it's two years old. Grieving family members aren't suing anyone. They're not asking for the beaches to be closed. They just want state officials to let residents and visitors know how to avoid dying.
Sugar strikes back — "Decades of monitoring, data show air quality is good, and pre-harvest sugarcane burns are safe" via Judy Clayton Sanchez for TCPalm — We believe this carefully monitored practice is the safest farming method for our damp subtropical South Florida climate and Everglades muck soils. The American Lung Association and annual Robert Wood Johnson Foundation reports verify Palm Beach, Hendry and Glades counties routinely have some of the best air quality (relating to particulate matter) in Florida. Also, abundant health data show that the Glades communities are at or below state and national averages on most respiratory and other health risks, including a Florida Department of Health "Burden of Asthma" study conducted in 2013. Beyond monitoring and data showing we have clean air year after year, it is important to remember that we live in these same Glades communities.
"Schools aren't the only thing broken in Jacksonville" via Nate Monroe of the Florida Times-Union — The public trust in Jacksonville is broken. It's not just broken because City Hall is forcing things through that are unpopular, although city leaders are most definitely forcing things through that are, it has been measured time and again, not popular. And it's not just broken because the structure of the city's consolidated government has proven unable to accommodate a growing and modern city, although it certainly is unable to accommodate this growing and modernizing city. The public trust is broken because too many local leaders seem to have a lack of seriousness and no sense of urgency about real, tangible problems that are weighing on the lives of real, living citizens of their city.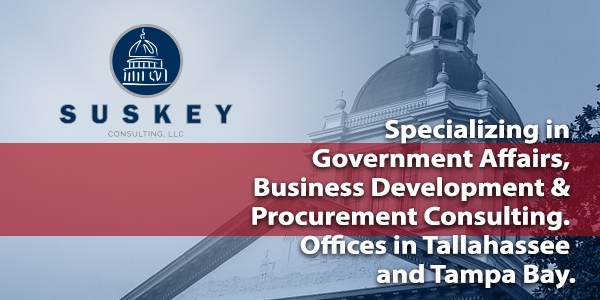 — MOVEMENTS —
"Personnel note: Kari Hebrank, Scott Jenkins join Carlton Fields" via Florida Politics — Carlton Fields announced that Hebrank and Jenkins joined the firm's Tallahassee office as senior government consultants. They previously were with the Tallahassee consulting firm of Wilson & Associates, and "bring decades of experience representing a wide range of clients before the Florida Legislature and executive branch," a news release said. "Kari and Scott both have sterling reputations for client advocacy," said Nancy G. Linnan, who chairs the firm's Government Law and Consulting practice. "Their extensive regulatory and lobbying experience is a tremendous asset to our team."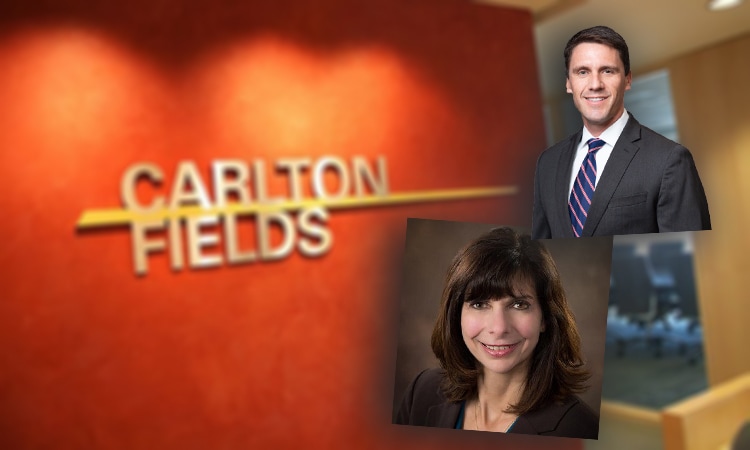 Personnel note: Susan Anderson joins LeadingAge Florida — Anderson was hired as the association's Director of Assisted Living Public Policy. Anderson joins LeadingAge Florida from the Florida Senior Living Association where she served as Vice President of Public Policy and Legal Affairs. In her new role, she is responsible for the development and execution of all assisted living-related public policy, and for supporting members with assisted living operations, regulatory issues, and best practices.
New and renewed lobbying registrations:
David Brown: Andrew Love, Department of Health
Michael Corcoran, Jeffrey Johnston, Anita Berry, Matt Blair, Amanda Stewart, Corcoran & Johnston: Armor Correctional Health Services, Inc.
Chris Dorworth, Ballard Partners: AshBritt
Leslie Dughi, Fred Karlinsky, Greenberg Traurig: Narragansett Bay Insurance Company
Adam Giery, Strategos Public Affairs: ClassWallet
Amy Healy: ACT
Gary Hunter, Jonathan Johnson, Hopping Green & Sams: Miami Corporation
Andrew Kalel: Criminal Conflict & Civil Regional Counsel Region Five
Josefina Tamayo: Department of Juvenile Justice
— ALOE —
"Florida hunters capture 2 17-foot, 9-inch Burmese pythons" via The Associated Press — Fish and Wildlife Conservation Commission officials said on Facebook Wednesday that they're seeing double after Python Action Team members captured two 17-foot, 9-inch (5.4 meters) pythons. Shortly after the agency posted pictures of one snake caught by Kevin Reich, colleague George Perkins showed up at the Davie office with another catch. Perkins' python was 121 pounds (54.8 kilograms), which was 40 pounds (18.1 kilograms) heavier than the one Reich brought in.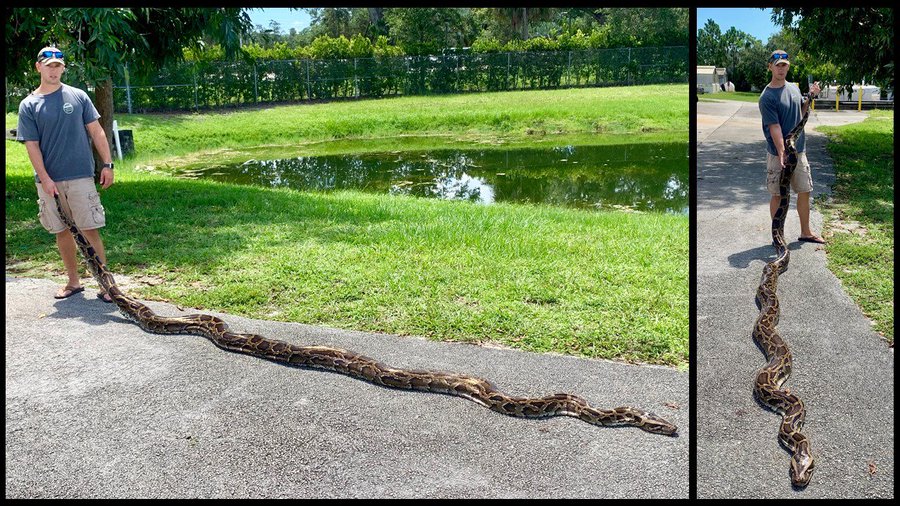 "Someone needs to watch Florida's dwindling scallop population. Enter the 'scallop sitters'" via Jack Evans of the Tampa Bay Times — The Florida Fish and Wildlife Conservation Commission estimated that only two scallops lived in every 200 square meters of Hernando County waters this year, down from 3.5 last year. Brittany Scharf had heard Hernando County residents' outcry over the missing scallops, and she put out the call for sitters. Scharf is an agent at the University of Florida Institute of Food and Agricultural Sciences Extension in Hernando County. This small-scale project doesn't aim to bolster the population, she said, but rather "to keep things from eating them and try to keep their chances of survival, especially because the population was so low this year."
"Florida's Labor Day gas prices are lowest in years, could drop to $2 a gallon later" via Austin Fuller of the Orlando Sentinel — Florida drivers were paying an average of $2.37 per gallon and the Orlando average was at $2.29 on Monday, according to AAA. A year ago, Orlando's average was $2.67. Average gas prices in the state for Labor Day were at $2.80 in 2018, $2.64 in 2017, $2.22 in 2016 and $2.26 in 2015. Prices could see a slight, temporary bump due to demand before the holiday, but following Labor Day refineries switch to their cheaper winter-blend gasoline, AAA said. Mark Jenkins, a AAA spokesman, said it's possible prices dip to the $2 mark toward the end of the year. "I think a lot is going to depend on the direction of crude oil," he said.
"Disney dedication ceremony: 'Star Wars' land on the edge of opening" via Dewayne Bevil of the Orlando Sentinel — With a pull of a trigger, Chewbacca set off fireworks to symbolize the opening of Star Wars: Galaxy's Edge at Disney's Hollywood Studios theme park. Wednesday morning's dedication ceremony was not open to the public, who will be allowed into the area on its official opening day on Thursday. The five-minute ceremony, punctuated by a light rain, featured other "Star Wars" characters on stage, including stormtroopers, droids and Hondo Onaka, who plays a prominent role in the Millennium Falcon: Smugglers Run ride. That was followed by a brief speech by Bob Chapek, chairman of Disney Parks, Experiences and Products. "This is storytelling on a truly epic scale," he said.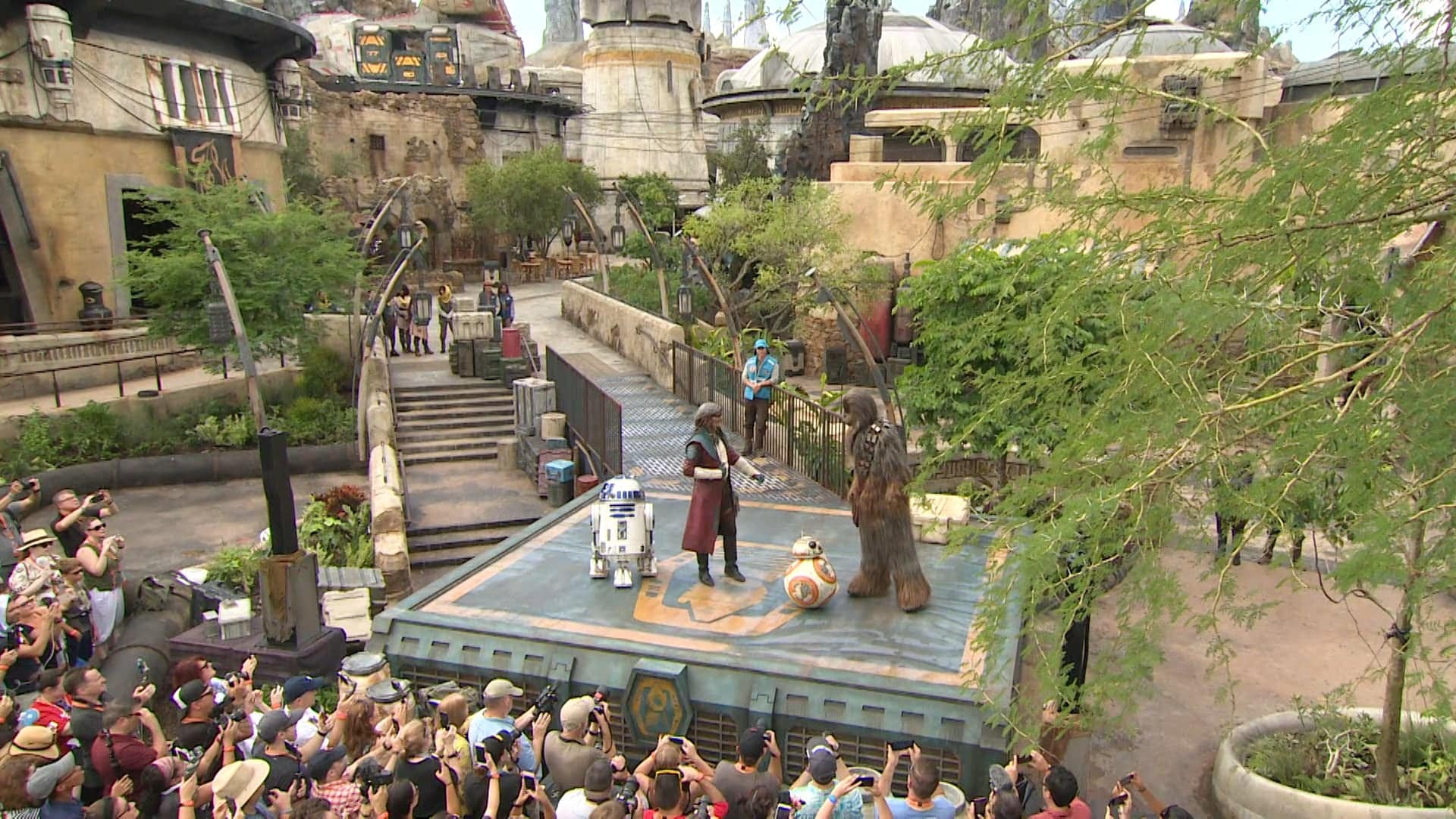 — HAPPY BIRTHDAY —
Best wishes to one of our favorite people — and certainly one of the smartest people in Florida Politics — Nancy Watkins. Also celebrating today are John Holley and Travis Pillow.
___
Sunburn is authored and assembled by Peter Schorsch, Phil Ammann, Jim Rosica, and Drew Wilson.