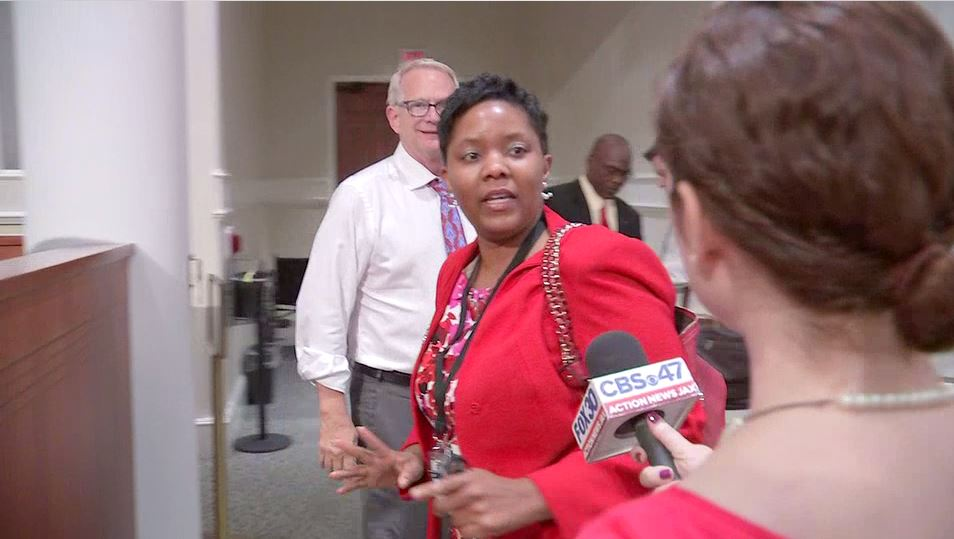 Shaky start to Brown's 'self' defense.
Jacksonville's tourist slogan – "It's easier here" – may apply to some things, but probably not to pro se defense in federal court.
Former Jacksonville City Councilwoman Katrina Brown is finding that out as her trial on federal fraud charges starts next month.
Last week, Brown filed a number of motions in her case, including two motions to dismiss that betray a fundamental misunderstanding of how to navigate the treacherous waters ahead.
One such motion charges federal prosecutors with "egregious prosecutorial misconduct."
The claim: Prosecutor Tysen Duva withheld exculpatory evidence, a claim based on a comment made by a previous Brown lawyer.
Brown's previous attorney's efforts "fell on death ears" of Duva, the defendant charged.
The second motion has to do with what she believes is questionable evidence.
The case, rooted mostly in analyses of transactions between various lenders and Brown's barbecue sauce company, is predicated in forensic accounting typical of fraud cases.
Brown contends that, for example, her Small Business Administration loan agreement is not a valid exhibit because only the signature page was provided.
"Improper hearsay" is another objection Brown floats, an interesting charge to make about a tranche of financial documents.
Katrina Brown and Reggie Brown face 38 counts of conspiracy to defraud, according to federal prosecutors.
The feds are accusing the pair of extracting hundreds of thousands of dollars for personal use from a Small Business Administration-backed loan provided for Katrina Brown's family's barbecue sauce plant.
Katrina Brown decided (against the strong advice of the presiding judge in a hearing this month) to represent herself against the federal charges, wanted the trial moved to March.
Katrina Brown struggled with the mechanics of the pre-trial hearing, and co-defendant Reggie Brown is anxious.
"Now he faces the prospect of sitting helplessly by while Ms. Brown flails about trying to be both lawyer and client," the pleading contended.
"This spectacle can only prejudice his case in the eyes of the jury and make it all but impossible for the jury to reach an individualized verdict as to him."
The pair face a compendium of charges: Conspiracy to defraud, 13 counts of mail fraud, 13 counts of wire fraud, six counts of illegal monetary transactions (money laundering charges, all of them involving checks of over $20,000), two counts of attempted bank fraud (trying to secure a loan using forged information), two false statements to a federally insured institution.
As of now, the trial begins Sept. 23.