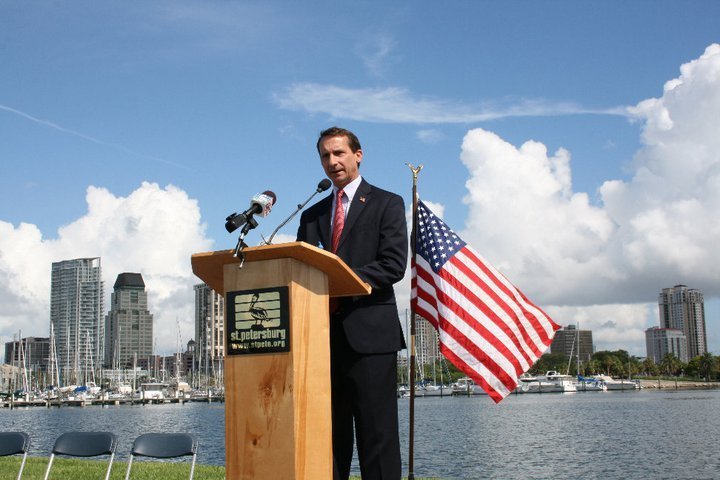 That's more than any candidate in all four 2019 races.
St. Petersburg City Council member Ed Montanari raised nearly $78,000 for his primary election race against two candidates challenging him for his District 3 seat. 
Montanari has raised more than any other candidate in four races on this year's municipal ballot. The district represents northeast St. Pete. 
His successful fundraising, paired with his status as the incumbent, means Montanari could capture a majority of the vote Tuesday after polls close at 7 p.m.
But unlike other municipal election structures where candidates could win the election during the primary with 50 percent plus one vote, the top two vote-getters in the St. Pete election must advance to the Nov. 5 general election — even if one candidate captures a majority of the vote. 
That means Montanari will likely face Orlando Acosta in November. 
Acosta has raised just $14,000 since entering the race in late June. Of that, he's spent more than $12,000. That will leave him with less than $2,000 heading into the general election while Montanari will be armed with a $33,000 war chest. 
The third candidate in the race, beer brewer Zach Collins, has only raised $660, which is self-funded. Of that, he's spent all but $53.
While Acosta has not raised the cash Montanari has amassed, he is aggressively campaigning.
Acosta is working with Blue Ticket Consulting, a local democratic shop that represented City Council member Lisa Wheeler-Bowman four years ago in what was a vicious campaign against Will Newton. The firm also worked with Mayor Rick Kriseman on his successful reelection campaign two years ago.
Montanari is currently the only Republican on the eight-member City Council. Acosta is a Democrat. While that could boost his performance at the polls, he still has a difficult climb.
City Council candidates are non-partisan, so candidates' political affiliation won't appear on the ballot and they can't advertise their political affiliations in campaign events or materials. 
And Montanari, despite being the sole conservative on the board, is broadly popular among his colleagues.
He's received endorsements from almost every single one of the incumbent City Council members. Only Darden Rice has yet to offer an endorsement in the race. He also has endorsements from local police and realtor organizations as well as State Sens. Jeff Brandes, Ed Hooper and Darryl Rouson, among others. 
Montanari is running as what he describes as a "consensus builder" on council and his known for his soft-spoken and thoughtful approach to dialogue. 
Polls are open 7 a.m.-7 p.m. Tuesday. Voters must cast a ballot at their designated precinct. A list of precinct locations is available on the Pinellas County Supervisor of Elections website. 
Only voters in District 3 can cast a ballot in the primary. The election is open citywide for the November general election.