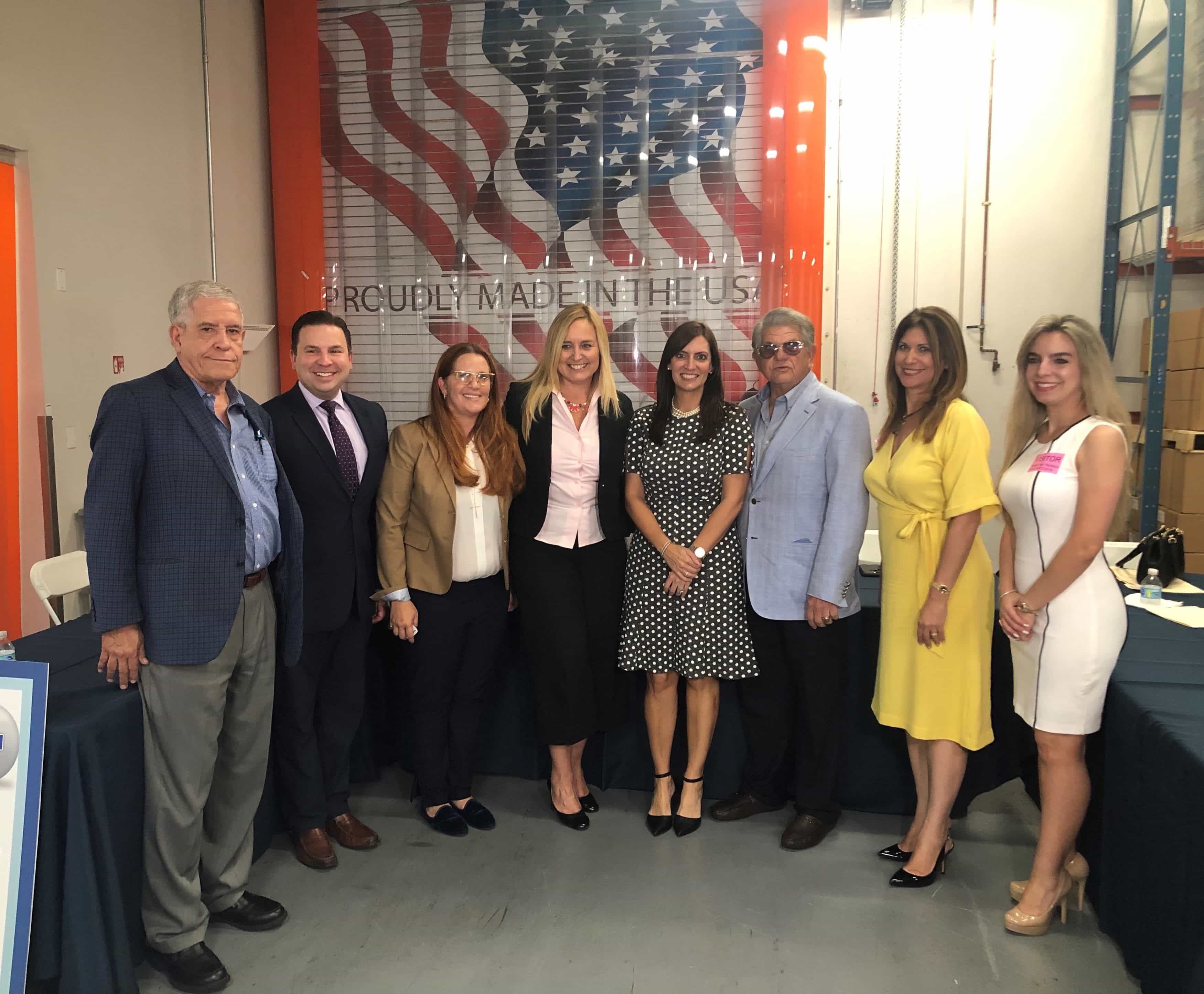 "Florida is growing exponentially and that message of prosperity will resonate come 2020!"
Lt. Gov. Jeanette Núñez was among the attendees at a recent economic roundtable organized by Trump Victory, a fundraising committee for President Donald Trump's 2020 re-election bid.
The event was held Friday at Pharma Natural in Miami Lakes. The roundtable was part of the Trump Victory "Open for Business" tour, which launched in mid-August. That tour is slated to stop in 17 states and will feature more than 30 events aiming to highlight Trump's work on the economy.
Núñez said she has seen the positive effects of the administration's efforts here in Florida.
"Across our great state, I continually hear real-life success stories thanks to the bold economic policies President Trump's administration has ushered in," Núñez said.
"Thanks to lower taxes, higher worker wages and cutting government red-tape, Florida is growing exponentially, and that message of prosperity will resonate come 2020!"
The economy began rebounding from the 2007-08 economic recession under the Barack Obama presidency. But Trump's tenure has seen those positive trends mostly continue.
However, Friday's roundtable coincided with mounting uncertainty over the future of the economy. That was thanks in part to a series of statements issued by Trump over Twitter, which signaled a ramp-up of tariffs against China in retaliation for tariffs issued against U.S. companies by the communist nation.
But Monday saw the stock market rebound after Trump signaled an effort between the two nations to reengage on trade negotiation.
Núñez is squarely behind Trump's re-election bid even as Republican challengers to the incumbent have arisen. Núñez helped launch "Latinos for Trump" to steer the demographic group toward the President.