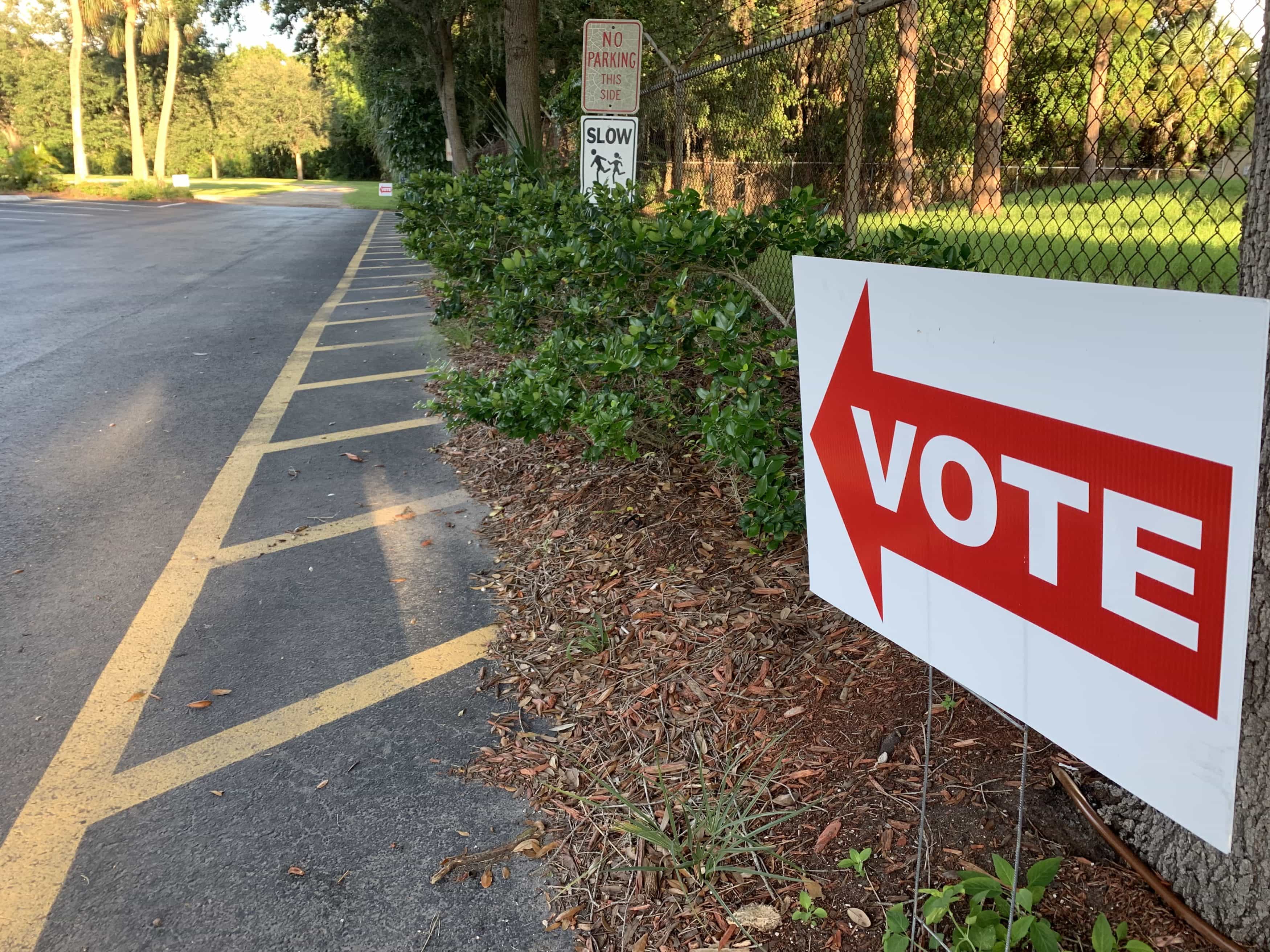 Most precincts have seen less than 10 people cast a ballot.
A morning stroll through two of the city St. Petersburg's busiest polling places open for voting Tuesday showed a dismal picture of voter turnout in the city's primary election.
Pinellas Community Church and Lake Vista Recreation Center, both multi-precinct polling places, were ghost towns Tuesday morning. 
So just how bad is it?
As of 10:40 a.m., nearly four hours after polls opened and after the pre-work "rush," only 30 voters had cast a ballot at Pinellas Community Church in south St. Pete where three precincts vote. At Lake Vista, only 41 people cast a ballot. Those two precincts, despite the crawl of activity, were still the busiest of all polling places open. 
It was worse, elsewhere. 
In total, 345 people had cast an Election Day Ballot in the three districts up for election this race. In District 3 where Ed Montanari is seeking reelection against two candidates — Orlando Acosta and Zach Collins — only 85 people voted in person. 
In the five-way District 5 race, 120 people voted at polling places and in District 7 where Lisa Wheeler-Bowman is seeking reelection, 140 people voted. 
Polls are open until 7 p.m. Historically, voting is busiest between 7-9 a.m. around lunchtime and again from 6-7 p.m. as voters are heading home from work. 
Several precincts had fewer than five people casting a ballot in person Tuesday morning and few precincts entered double digits. 
Total voter turnout as of 10:40 a.m. was less than 14 percent. Fewer than 10,000 people have voted in the three races.
But voting trends in this election so far support a growing trend. More and more people are opting to stay at home on Election Day and instead, vote by mail. 
Of the total ballots cast by midmorning Tuesday, more than 96 percent were cast by mail. 
Still, there's still plenty of voting that could come throughout the day. While historic trends place heavy voting in the early morning, lunchtime and evening hours, demographics in Districts 5 and 7 include large numbers of shift workers who hold nontraditional schedules. Some could cast votes heading into evening waiting for shifts in midafternoon, for example.
And the numbers aren't out of the ordinary for this type of election. Four years ago when the same City Council districts were up for election and, like this year, no mayoral candidate was on the top of the ballot, total voter turnout was less than 15 percent. 
In that election, only voters in District 7 were eligible to vote. Lisa Wheeler-Bowman (then Lisa Wheeler-Brown) was running against Will Newton and three other candidates were running to replace incumbent Wengay Newton who was leaving office because of term limits. 
Charlie Gerdes in District 1 and Steve Kornell in District 5 each only had one opponent, Monica Abbott and Philip Garrett. Because there were only two candidates in those races, they only ran in the general election.
Gerdes and Kornell, both incumbents, went on to easily defeat their challengers that year. Ed Montanari, who was then running for his first time, was elected without opposition. 
___
Follow Janelle Irwin on Twitter throughout the day @JanelleIrwinFL for periodic updates on Election Day trends.