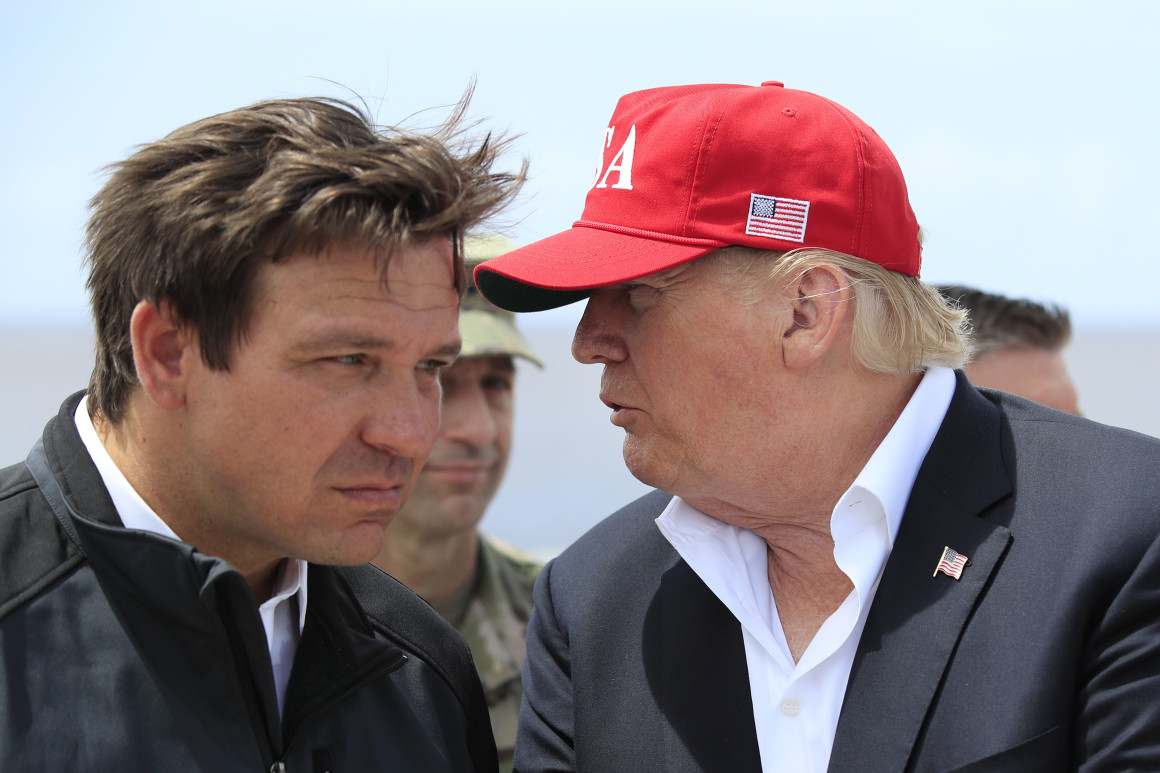 "Air Force brass" wants Colorado.
Gov. Ron DeSantis expressed confidence Wednesday that President Donald Trump would base Space Force in the Sunshine State.
DeSantis, addressing reporters in Jacksonville, thinks his ally in the White House could override forces within the Air Force that would prefer it in Colorado.
"The Air Force, they've got a lot of assets in Colorado," the Governor said. "If you have people in the general officer ranks, (it's) more natural for them to be in Colorado."
DeSantis also doesn't see the Air Force as "supportive" of Space Force, and Colorado offers another advantage there.
"If you keep it underneath in Colorado where you have all the Air Force brass, you really keep it in a box. Whereas, if you put it out here, this thing could really blossom and become something bigger," DeSantis said.
"I don't think the Air Force really wants to see that. They think it's a bad idea. And that they want to keep it boxed up somewhere in Colorado," he added.
"We knew going in to this that the Air Force was not going to pick Florida for a combatant command," DeSantis said.
"My pitch to the President was I want you to pick Florida, but I'm not even saying you should do that right now, What I would like is a commitment that it's going to be your decision."
"Absolutely," Trump said – according to DeSantis.
The Governor extolled the economic benefits of Space Force, but "the message it sends that this is the place for American space innovation is really powerful."
During remarks to the Enterprise Florida Board of Directors meeting Wednesday, DeSantis cited the space initiative as "one of the things" President Trump and he are working on.
"What better place to have the Combatant Command than in Florida," DeSantis said, citing increased focus and investment in aerospace as a unique value-add, as well as Florida's history of major space-related events.
The Governor did not believe that low elevations and rising sea levels were at all a factor in the Colorado lean by the Air Force on this issue.
This is a continuing drumbeat from the Executive Branch. Time will ultimately tell if the President overrules the "Air Force brass."