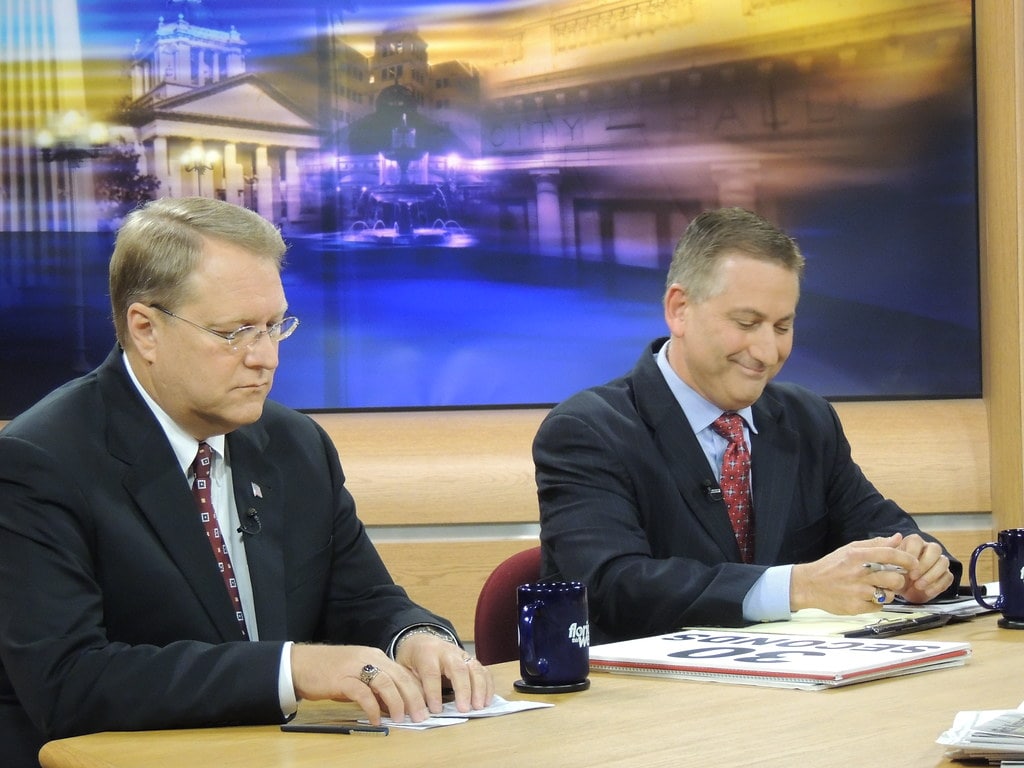 Stadium saga was key issue in St. Pete's 2013 local elections.
Six years ago this fall, an incumbent Mayor, who had just taken a big bite out of his city's homeless problem and was enjoying a downtown resurgence unlike any other in West/Central Florida, was getting run out of office — first by the town's newspaper, then by voters — largely because of one very prominent issue: the future of the Tampa Bay Rays.
St. Petersburg Mayor Bill Foster insisted the team either honor its seemingly-ironclad stadium agreement or make the city an offer it couldn't refuse. When there was no progress, Foster paid the price, suffering a rare — and convincing — loss to a challenger.
That challenger, Rick Kriseman, made the Rays' stadium saga a differentiating issue from the start of his campaign, promising to craft an agreement with the team that allowed them to explore stadium sites in Hillsborough County. He believed (correctly) they would fail to find the funding in Tampa and ultimately come back to St. Pete (pending).
Foster's refusal to cut the Rays a deal stemmed from his distrust of ownership, believing its end game was always Montreal (plausible) and any agreement that allowed the team to look outside St. Pete would forfeit some of the region's only real legal leverage to keep them through 2027 (pending).
Irony No. 1 is that Foster agreed at one point the Rays should look in Hillsborough because they wouldn't find what they're looking for.
Irony No. 2 is that the 2013 mayoral election would reshape so much of St. Petersburg's future — but very little of it involving the Rays.
Irony No. 3 is how the biggest divide in that heated 2013 campaign originated from a stadium issue Foster and Kriseman may not have been all that divided on in the first place; it's now 2019 and Kriseman finds himself in the same position as Foster six years ago, asking the Rays to come to the table with an offer he can't refuse.
The only significant difference now is Kriseman holds a stronger negotiating hand, with the Rays having squandered much of the goodwill they once had with fans who sympathized with their stadium plight.
That's allowed Kriseman to look like the reasonable one as he holds his ground against an anxious franchise. Foster never got that courtesy, especially from the Times editorial board, which targeted (often unfairly) his protectionist approach with weekly assaults in the editorial pages.
Only time will tell if Kriseman's 2015 deal with the Rays will one day lead to a conclusion that ensures the franchise stays in Tampa Bay for decades to come, or it may ultimately expedite their exit. 
However, one thing's for sure: very little has changed in the stadium saga these last six years, proving wrong the political influencers and stadium cheerleaders who insisted back in 2013 a stadium solution was urgently needed and St. Pete's mayoral election should be a referendum on that single issue.