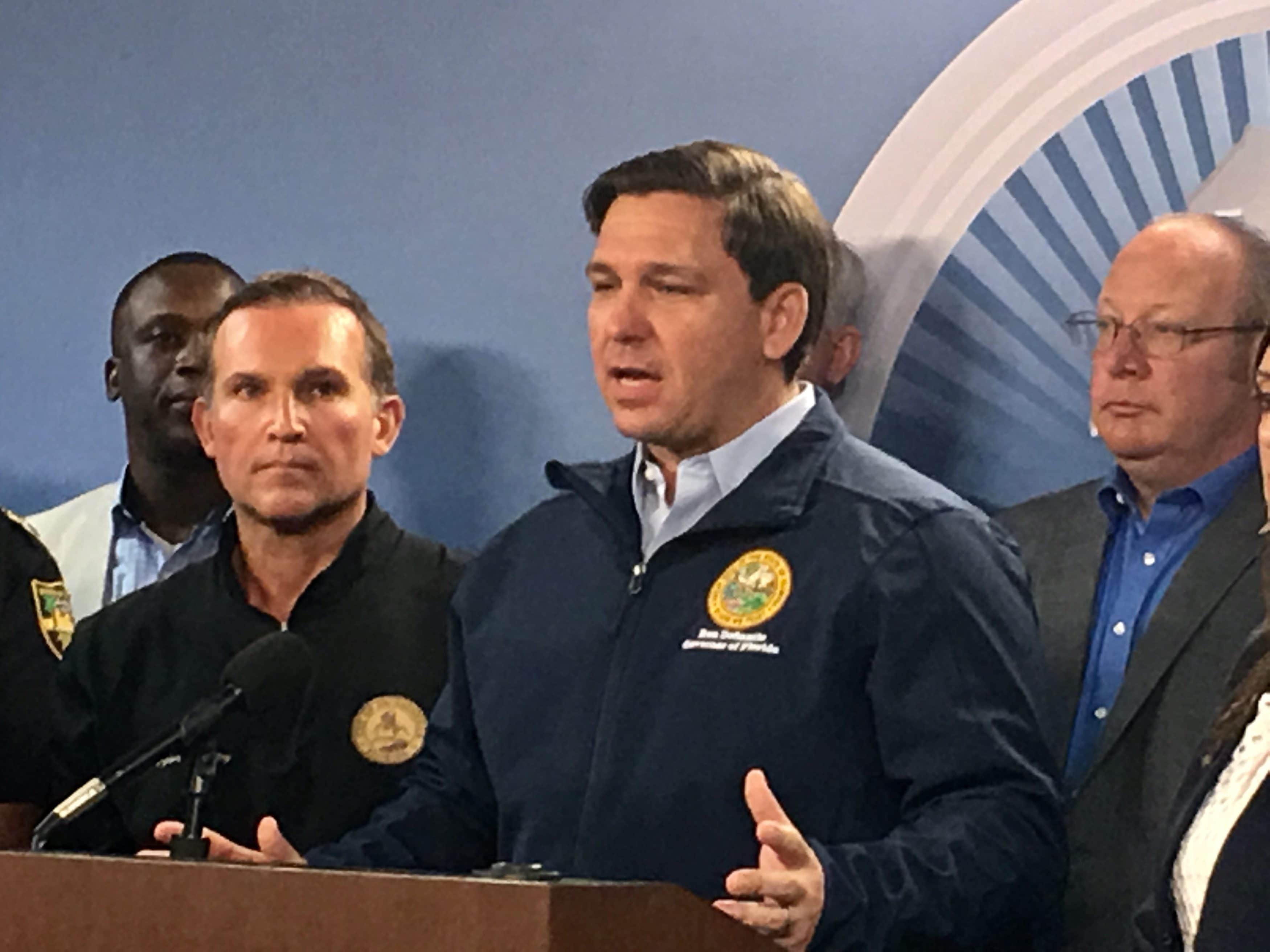 Latest forecast still has high chance for barrier islands to be battered
With the good news being that forecasters continued Sunday morning to predict that Hurricane Dorian will miss hitting the Florida coast, the bad new of it being an unprecedented Category 5 storm leaves officials wanting Floridians to remain on edge.
"While the storm's path is generally more favorable compared to yesterday, we can't let our guard down," Gov. Ron DeSantis warned late Sunday evening. "I appreciate the hard work of our local, state and federal emergency management professionals as we continue to do everything necessary to prepare for this storm. Floridians and their families along the East Coast should have a plan and continue to heed all warnings."
The latest forecasts from the National Hurricane Center projected Dorian to come within about 50 miles of Florida's Treasure and Space coasts Tuesday night and Wednesday morning. That should throw at least tropical storm-force winds and rains inland through most of the peninsula, and batter the barrier islands with hurricane-force winds. Yet would spare Florida the devastation of the 180 mph winds the storm was packing in the 11 a.m. federal report on Sunday.
But some models still suggest the storm could hit, and any certainty of its impact remains more than 48 hours away.
"Hurricane Dorian is continuing to show us how unpredictable it can be," said Florida Department of Emergency Management Director Jared Moskowitz stated in a news release. "This morning the tracks shifted east and this afternoon they shifted once again west. It is vital that we continue to be prepared, that's why we are continuing to work closely with our federal and local partners to stage and deploy resources to areas that may be impacted."
Consequently, voluntary evacuations have been called for in Glades, Hendry, Palm Beach and Osceola counties.
DeSantis has authorized the activation of 2,500 Florida National Guard troops, with an additional 1,500 awaiting orders. They are staffing and  supporting the State Logistics Readiness Center in Orlando, and providing units to 19 counties.
Twenty urban search and rescue teams are on standby for deployment. Hazardous materials teams have been identified across 12 departments to be available for response. Six Federal Emergency Management Agency urban search and rescue teams are on standby.
The Florida Highway Patrol has prepared its emergency response management equipment and resources for staging as the storm approaches the state. The highway patrol has activated its 12-hour shifts for approximately 1,400 troopers in eastern counties, deployed three aircraft to monitor traffic, and 68 quick-reaction force troopers for pre-deployment.