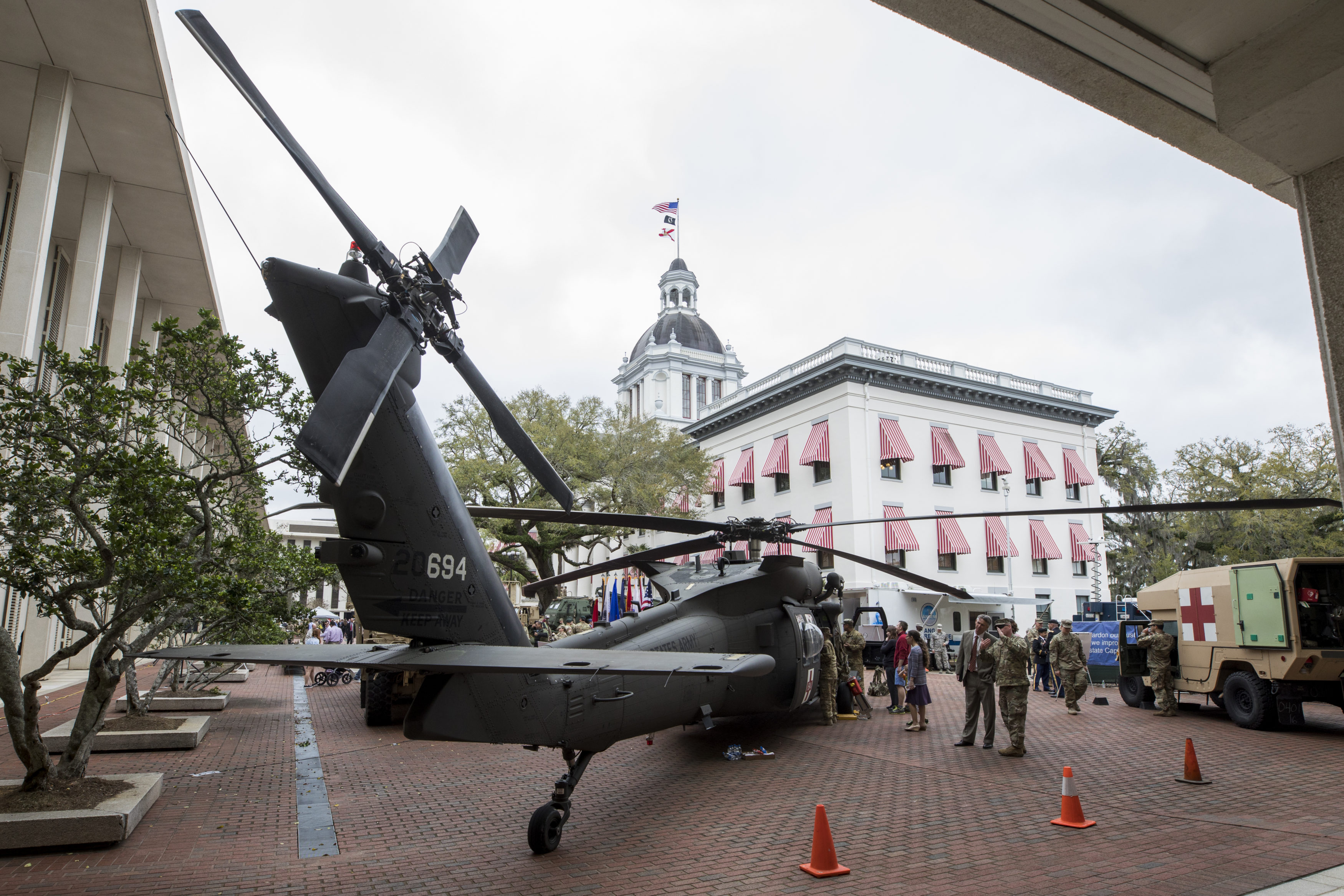 The National Guard focuses on Hurricane Dorian relief by activating 4,400 guardsmen.
More than 4,400 National Guard soldiers and airmen have been activated to provide Hurricane Dorian relief.
The guardsmen will be equipped for relief efforts including humanitarian aid, search and rescue, and aviation. They will operate a fleet of high-wheeled units, boats and generators.
They will also have access to helicopters, CH-47 Chinooks, LUH-72 Lakotas and two models of Blackhawks UH-60s and HH-60s, to be exact.
The guard is staying active on Twitter as they begin their Hurricane Dorian relief operation.
In a recent Tweet, the Florida National Guard tweeted:
Move out! #Soldiers from Bravo Company, 146th Expeditionary Signal Battalion hit the road earlier today, heading from their home location of Pensacola to Jacksonville in anticipation of #HurricaneDorian response missions. #FloridaFirst #RightReadyRelevant #FLNGAlwaysThere pic.twitter.com/MJw897d771

— FloridaNationalGuard (@FLGuard) August 31, 2019
The South Carolina National Guard has also been active. They tweeted, "MG McCarty, adjutant general for SC, provides an update on the #SCGuard in response to #HurricaneDorian. Approx. 1,000 SC #NationalGuard Soldiers and Airmen have reported to support state partners. #TeamSC"
As Hurricane Dorian devastates in the Bahamas, Floridians know little of what to expect.
WESH Orlando reported that Dorian is "one of the strongest storms on record" and has the highest winds of any storm in its position of the Atlantic. Meteorologists are in awe of the radar imaging, providing a unique look at it's perfectly clear, round and deadly center.
On Sunday the National Hurricane Center released the following advisory:
"Storm surges and hurricane watches and tropical storm warnings are in effect for portions of Florida's east coast. Life-threatening storm surges and dangerous hurricane-force winds are possible along portions of Florida's east coast through mid-week, as only a slight deviation left of the official forecast would bring the core of Dorian near or over the coast."
Gov. Ron DeSantis warned Floridians to remain vigilant and keep alert of changes to the storm because even a small shift could have a huge impact.