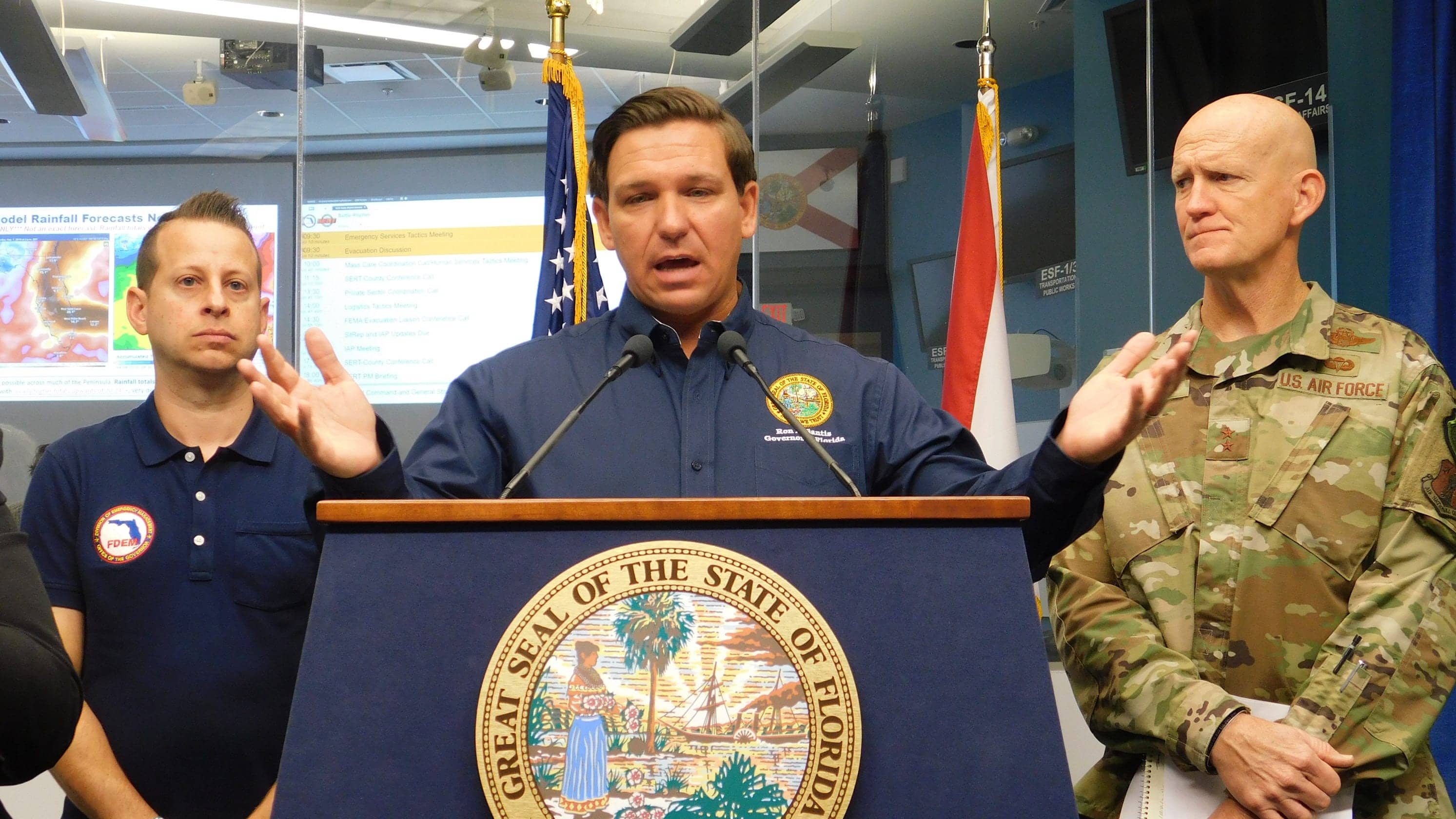 "Please prepare. This is a big boy."
The latest projections don't show Florida in Hurricane Dorian's direct path, but Gov. Ron DeSantis says the state isn't out of the woods yet.
During a Sunday evening briefing, the Governor said the state is still preparing for a possible landfall.
Hurricane Dorian made landfall in the Bahamas Sunday afternoon as a Category 5 storm with sustained winds of 185 mph.
"Well we're seeing some really really devastating images out of the Bahamas — please keep them in your prayers," DeSantis said.
DeSantis noted that Florida has seen winds as strong as Dorian's only once, when the 1935 Labor Day hurricane hit the state. According to the National Hurricane Center, Dorian's wind speeds put it in a tie with that storm for the strongest Atlantic hurricane landfall on record.
The storm is expected to move westward through the Bahamas tomorrow before turning north early Tuesday morning.
"The storm has slowed down, but we need it to slow down even more" for it not to hit Florida when it turns north.
"We can't say that's not a possibility," DeSantis said.
Most models show the storm staying off the eastern coast of Florida, though the storm's outer bands are likely to bring several inches of rain and tropical storm-force winds to coastal communities.
Earlier Sunday, the National Hurricane Center issued a hurricane warning from the Jupiter Inlet in Palm Beach County to the Volusia/Brevard county line and a hurricane watch from the Volusia/Brevard county line to the Flagler/Volusia county line.
A tropical storm warning was in effect north of Deerfield Beach to Jupiter Inlet, and a tropical storm watch was in effect from north of Golden Beach to Deerfield Beach and for Lake Okeechobee.
DeSantis reiterated that residents need to heed local evacuation orders, if issued.
"Please prepare," he said. "This is a big boy."