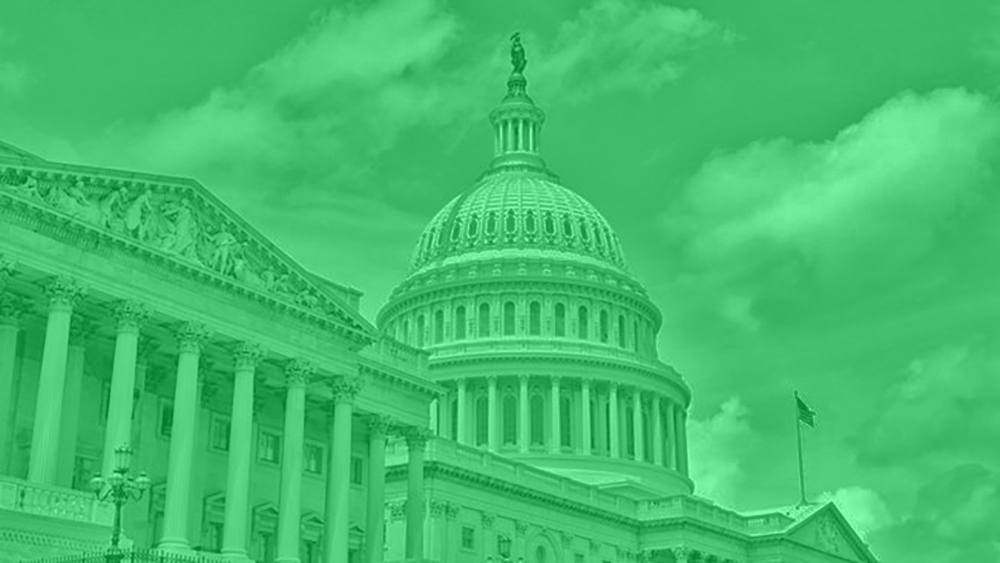 While Hurricane Dorian sits off the Atlantic coast, a political storm hits Washington D.C.
Hurricane politics resurface
Hurricane Dorian is already responsible for significant damage in the Bahamas, with the full extent yet to be known for days as it moves along the Atlantic coast. Even before it fully formed, yet another firestorm played out in the media over a policy decision by the administration of President Donald Trump.
The Trump administration told Congress it would "reprogram" $271 million to fund what the Department of Homeland Security (DHS) describes as necessities at the Southern border. That elicited condemnation among Democrats around the country, including the Florida delegation.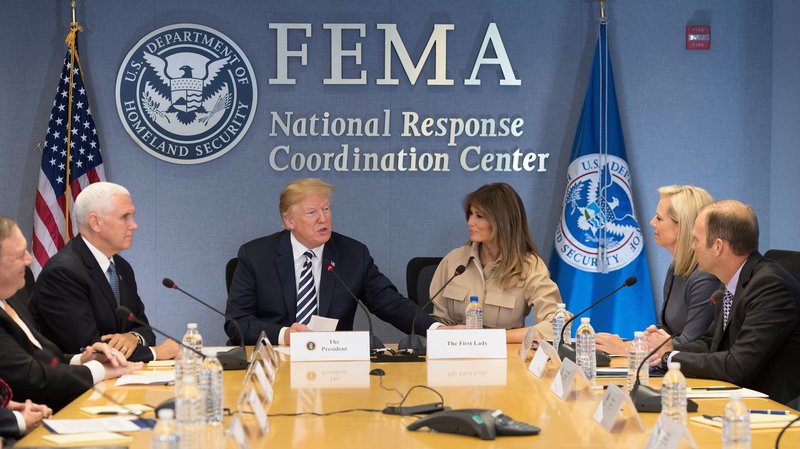 "President Trump's decision to divert disaster relief funds is wrong and dangerous," said Rep. Charlie Crist of St. Petersburg in a statement. "It's the height of hurricane season, with a storm bearing down on Florida and Puerto Rico.
"American lives are at risk," he said. "I strongly urge the President to reverse course on this decision immediately."

Environmental and conservation groups also blasted the move. Aliki Moncrief, Executive Director of Florida Conservation Voters, said Trump "is all too comfortable with leaving people behind.
House Speaker Nancy Pelosi called the administration's action "stunningly reckless," adding that "to pick the pockets of disaster relief funding in order to fund an appalling, inhumane family incarceration plan is staggering." Senate Minority Leader Chuck Schumer called the move "backward and cruel."
As Dorian approached Puerto Rico, where it thankfully skirted by, Crist's colleague, Tampa Democrat Kathy Castor, brought back images of a prior hurricane when disaster relief funds were sorely needed.
"Pres. Trump's weak response to Hurricane Maria made the devastation of #PuertoRico worse & cost American lives," she tweeted. "Another major storm has #Florida & #PuertoRico in its sights, but Trump is diverting resources away from FEMA to fund his wasteful border wall."
While resources are being diverted, they are not for a border wall. Of the $271 million total, $155 will go toward construction of facilities to conduct hearings for asylum-seekers and those apprehended at the border, while $116 million is intended to create additional detention beds.
"Given the rise of single adults crossing the border, ICE has already had to increase the number of detention beds above what Congress funded," DHS said in a statement. "Without extra money, officials said, "ICE will not be able to support the influx of migrants" at the U.S.-Mexico border."
The Trump administration's action is not unique. During hurricane season of 2014, the Obama administration moved nearly $277 million of FEMA money, as well as another $137 million from other agencies, to address another migrant surge at the Southern border.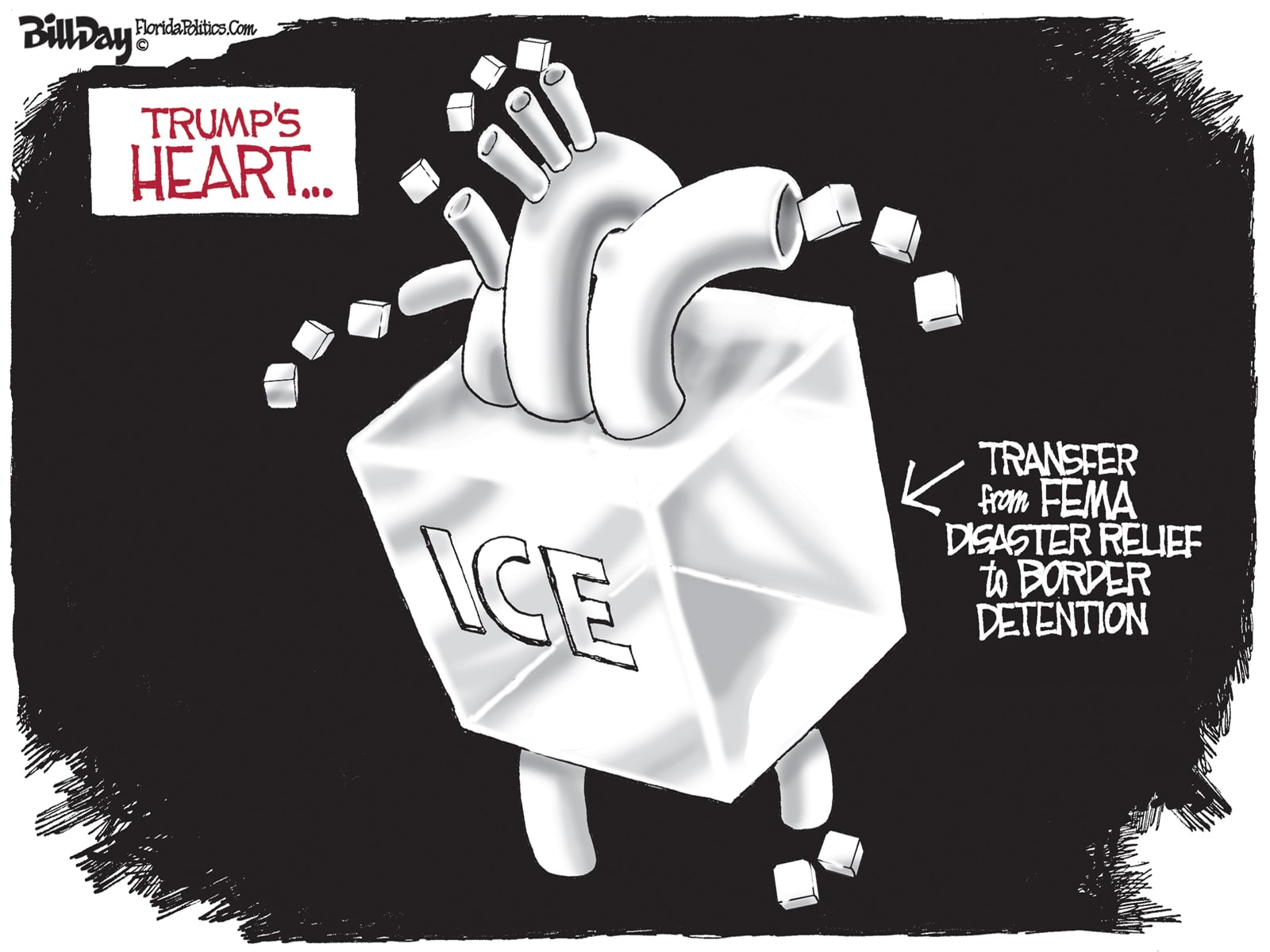 Rubio blasts court brief
A recent court filing by five Democratic Senators caught the attention of Republicans and some Supreme Court watchers. The brief, filed in a case involving the National Rifle Association, warned the Supreme Court to improve or consequences may follow.
"The Supreme Court is not well. And the people know it," writes Rhode Island Democratic Sen. Sheldon Whitehouse, who is listed as the attorney of record on a friend-of-the-court brief in a case involving the NRA and the City of New York.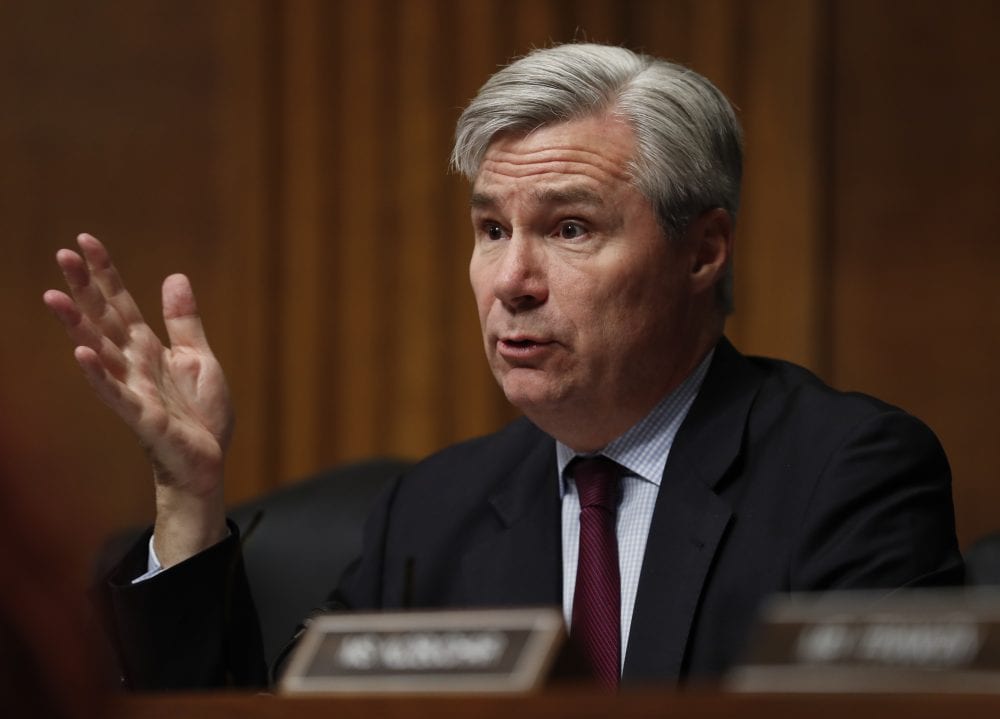 "Perhaps the Court can heal itself before the public demands it be 'restructured in order to reduce the influence of politics.' The phrase is from a poll question with which a majority of Americans agreed."
In response, the entire Republican Senate caucus wrote to the Clerk of the U.S. Supreme Court expressing concern. They wrote, "judicial independence is under assault."
Rubio joined his colleagues in condemning the message contained in the brief.
"The Democrats' threat to pack the Supreme Court and intimidate the court's decision is just their latest shortsighted effort to undermine America's confidence in our institutions and our democracy," Rubio said in a statement. "Today, Senate Republicans are making it clear that our institutions matter, our Constitution matters, and we should fight to protect them."
Joining Whitehouse in filing the brief were fellow Democrats Kirsten Gillibrand of New York, Mazie Hirono of Hawaii, Richard Blumenthal of Connecticut and Richard Durbin of Illinois.
Scott 'hopeful' on guns
With yet another shooting over the Labor Day weekend in Texas, calls for the Senate to act on House-passed gun control bills began to intensify. As most Republicans resist much of the content of these measures, Sen. Rick Scott is signing on to a portion of the gun control agenda.
The first-term Republican said over the weekend he is "hopeful" some action will be taken when Congress reconvenes next week. He supports many of the steps he took as Governor after the Parkland shootings gaining acceptance at the federal level.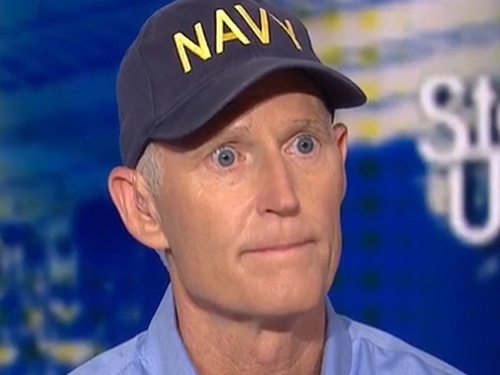 "I'm hopeful," he said on CNN's State of the Union. "I think they ought to do what we did, what I did when Parkland happened."
Scott signed the Marjory Stoneman Douglas High School Public Safety Act last year that contained a red flag law that allows authorities to temporarily confiscate guns from those determined by a court to be a threat. It also raised the age to purchase a firearm from 18 to 21 and banned large ammunition magazines called bump stocks.
One of the bills passed by the House calls for universal background checks, which have far less support among the GOP than red flag laws. Scott says he is focusing on "laws that will work."
"We sat down with law enforcement, the mental health counselors, and educators and said, 'what would really work?' And so we passed historic legislation within three weeks," Scott said on NBC's Meet the Press.
He also said he did not "want to take guns away from law-abiding citizens."
On the other hand, less restrictive gun laws went into effect in Texas Sept. 1. Licensed gun owners will be able to take weapons into churches and onto school property provided those weapons are left in the trunks of vehicles.
Trump's provocative Dorian tweets
The President tweets on almost any topic and Hurricane Dorian was no exception. As the storm approached Puerto Rico, he took the opportunity to take shots at the commonwealth's government.
He said "their politicians are either incompetent or corrupt" and aid for Hurricane Maria was "sent to crooked pols. No good!"
In another tweet:
https://twitter.com/realDonaldTrump/status/1166685686105329664
That elicited a response from Central Florida Democrats, especially Rep. Val Demings of Orlando.
There's a storm approaching land that may kill American citizens and the President of the United States is insulting and attacking the people in harm's way while taking funding away from FEMA.

— Rep. Val Demings (@RepValDemings) August 28, 2019
Sometimes, Trump's critics embarrass themselves as well. One of the President's tweets said Dorian "could be perhaps one of the biggest!"
His use of the exclamation point led some to accuse him of "rooting" for a hit on Puerto Rico, while others mocked him for mentioning a then-Category 3 in the same breath with Hurricane Andrew from 1992. By Sunday, Trump had the better of that argument.
School tax vote urged
Jacksonville schools need upkeep in several locations, prompting the Jacksonville City Council to consider proposing a half-cent sales tax increase. Florida's 5th Congressional District Democratic Rep. Al Lawson is offering his support for putting the issue before the voters this year.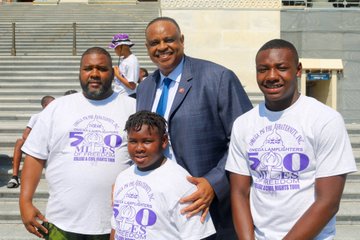 "This much is clear. Duval County's Public Schools are in poor shape. With the average age of our schools at 44 years-old, these facilities are the oldest in Florida," Lawson said. "Many of our students are being educated in buildings that are literally crumbling around them."
Lawson also mentions that the schools are also suffering from poorly functioning air conditioning units, roof leaks, mold and degrading pipes. He says these problems are forcing students to learn in portable classrooms.
"Repair costs are not going down. The time is now to pass the half-cents sales tax to renovate and build new schools across Duval County and ensure that every child has a great place to learn."
Mayor Lenny Curry and his administration are advocating for the vote to be held in 2020.
AFP honors Murphy, Steube
In July, the Bipartisan Budget Act of 2019 passed the House 284-149 on its way to becoming law. Among those voting against the measure were Republican Greg Steube of Sarasota and Democrat Stephanie Murphy of Winter Park.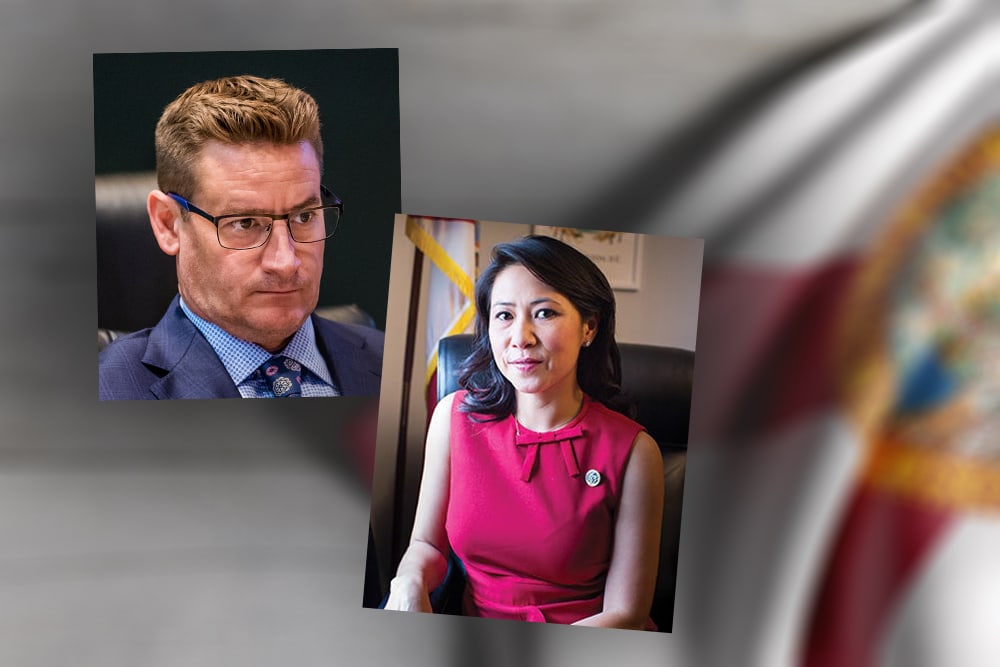 The Florida lawmakers were among 25 earning the praise of the conservative group Americans for Prosperity, who strongly opposed the bill due to its high cost. All 25 were featured in a direct mail campaign conducted over Labor Day weekend.
Americans for Prosperity (AFP) praised Reps. Stephanie Murphy and Greg Steube plus 23 others for voting against the Bipartisan Budget Act of 2019 with a direct mail campaign held over Labor Day Weekend.
The mailers, complete with individual photos, said that the lawmakers "stood up for Florida and said no deal." They continue by saying the budget deal they voted against "will push us closer to [a] crisis," by building federal debt, removing "checks on reckless spending," and put the country on "a path to the 'worst-case' spending scenario."
"Washington's unhealthy addiction to overspending continues to diminish America's future," said Russ Latino, a vice president at Americans for Prosperity. "The recent budget deal is the latest in a string of reckless spending measures that will have lasting consequences for generations to come."
Steube was among a majority of Florida Republicans voting against the bill, while Murphy was the only Florida Democrat to vote "no."
Deutch rips Doral G-7 idea
Trump was the center of attention at the recent G-7 summit held in France. The trade war with China was all about the President, while his absence from a session on climate change made news of its own.
As the summit drew to a close, speculation on next year's venue began. The United States will serve as host, and Trump offered the Trump National Doral resort as a possible location.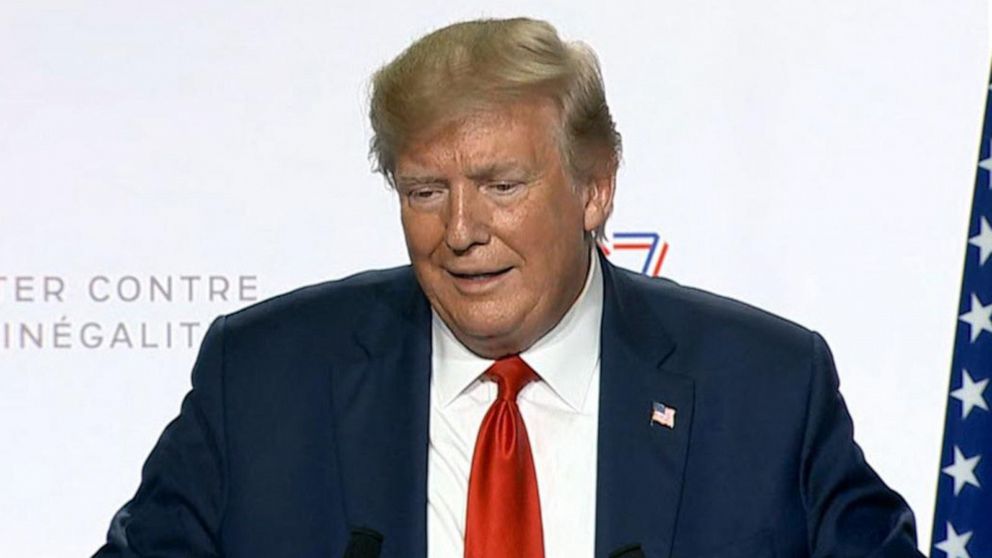 Boca Raton Democrat is one of many in his party, and some Republicans, who think that is a bad idea.
"I'm disappointed that the president didn't have time to attend the G-7 meeting on climate change, but found time to put himself out there as the convention manager for his hotel in Doral," he said in a brief interview with the South Florida Sun-Sentinel.
"That hotel shouldn't even be in the running," Deutch added. "Of course the President benefits from it. Why even make this an issue? He should simply put that aside and let the procurement process work the way it's supposed to."
Trump said he would not personally make any money on such an arrangement, but said: "My people wanted it."
House Judiciary Committee Chairman Jerry Nadler, who is investigating Trump on several fronts, said he would launch an investigation into the Doral matter. Deutch is a member of that committee.
Rooney opposes methane rule
Environmentalists are alarmed by a proposed move from the Environmental Protection Agency (EPA) to remove some regulations on the oil and gas industry that limits methane emissions. The Trump administration argues it would save the industry $17 million to $19 million each year in compliance costs.
The administration also claims the move will not increase the level of methane emissions. Naples Republican Francis Rooney sees it differently.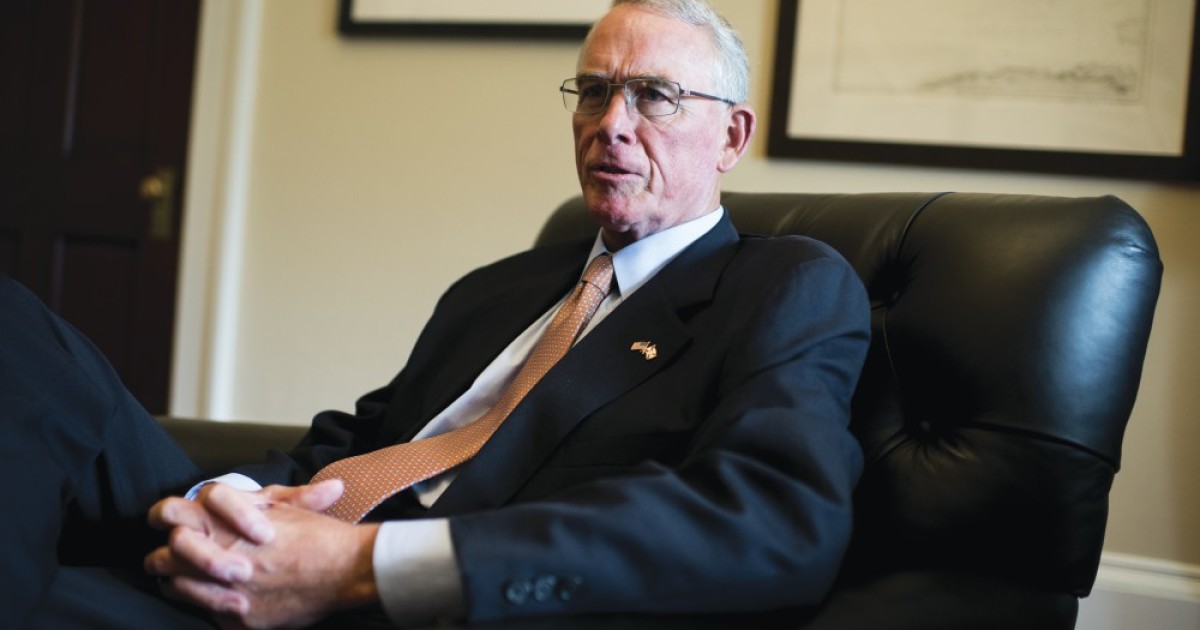 "I have serious concerns about this decision by the EPA," Rooney said. "Even the major oil companies agree that this rule rollback is unnecessary." The only entities pushing this change are certain independent producers who do not want to spend the money to comply with the higher standards that provide greater protection for our environment."
The proposed move is actually a rollback of a Barack Obama administration rule that tightened regulations on the industry. Methane, the main component of natural gas, is more potent than carbon dioxide, although its emissions don't last as long in the atmosphere.
Rooney is co-chair of the House Climate Solutions Caucus with Deutch. He has also proposed a carbon tax bill as one approach to combating climate change.
Suicide hotline bill proposed
A new bill designed to establish a national suicide hotline is gaining support in Congress. The National Suicide Hotline Designation Act would establish 9-8-8 as a universal telephone number for the national suicide prevention and mental health crisis hotline system.
Massachusetts Democrat Seth Moulton and Utah Republican Chris Stewart sponsor the bill. Among the 59 co-sponsors are Florida Democrats Alcee Hastings, Darren Soto and Lawson, along with Republicans Michael Waltz and John Rutherford.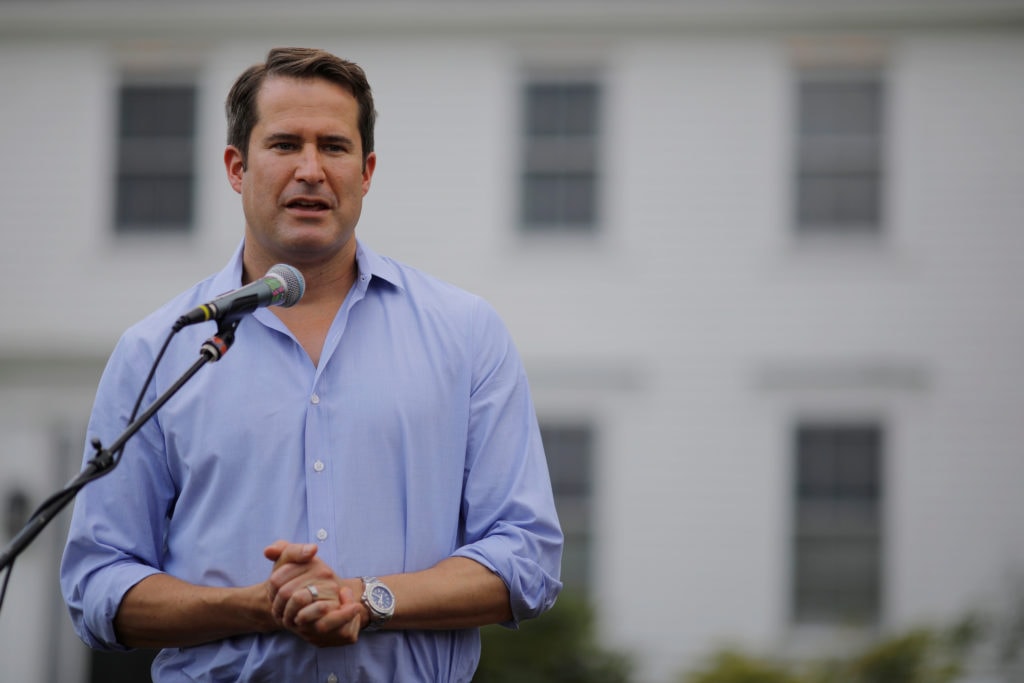 Sponsors seek a suicide prevention system as easy to access as 911 for emergencies. An easy-to-remember number can save lives.
"When you're struggling with mental health issues or suicidal thoughts, finding help should be as easy as possible," Waltz said. "Right now, people can call the National Suicide Prevention Lifeline for help, but callers must search for and then dial 1-800-273-8255. That is one step too many in a crisis," Waltz insisted.
Numerous groups that deal with suicides endorse the bill.
Frankel seeks Epstein investigation
Though billionaire pedophile Jeffrey Epstein committed suicide weeks ago, his victims still seek justice. A group of House members seek an investigation into the "sweetheart deal" that allowed Epstein to serve only 13 months in jail.
"On its surface, it sounds to me that Mr. Epstein's power and money, his influence and the people behind him overwhelmed the justice system," West Palm Beach Democrat Lois Frankel told reporters outside the federal courthouse in West Palm Beach.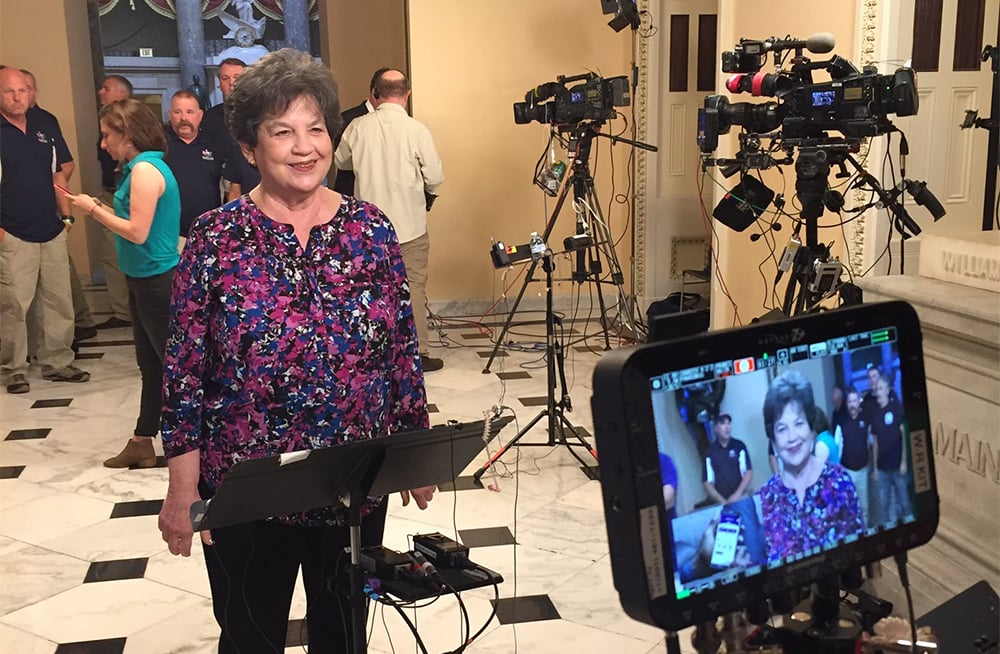 Frankel led a letter signed by 40 House colleagues to ask the House Oversight and Government Reform Committee and the Judiciary Committee to investigate the deal. In a letter to the leadership of both committees, the members seek a forum to allow a broad inquiry.
"While we cannot undo the damage Epstein has caused the victims his abuse, the survivors of Epstein's exploitation and manipulation deserve a forum to be heard, and both they and the public deserve transparency and answers to unresolved questions," they wrote.
Op-ed: Trump undermines Jews
Anti-Semitism is seemingly on the rise in America. It has recently become highly political with the multiple controversies surrounding Reps. Ilhan Omar and Rashida Tlaib, with Trump adding fuel with his provocative tweets against both.
Weston Democrat Debbie Wasserman Schultz lays most of the blame on white nationalists and Trump. In an op-ed for USA Today, she says Trump is undermining bipartisan support for Israel through his recent statements questioning the loyalty to Israel of Democrats who vote for Democrats such as Omar and Tlaib.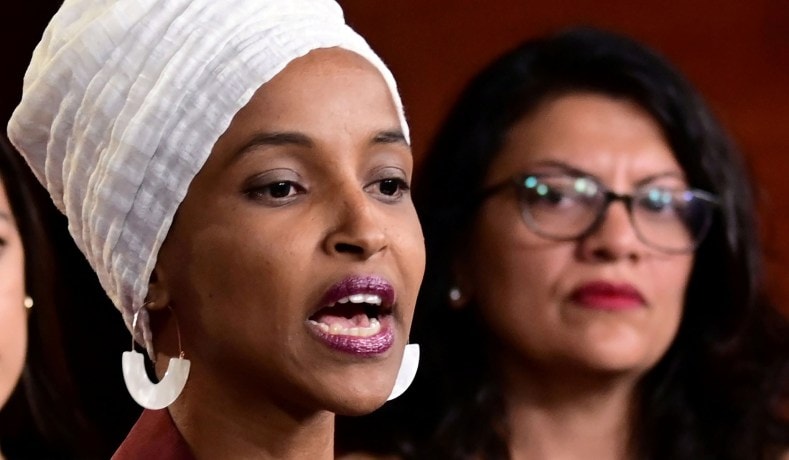 "For President Donald Trump to state that American Jews have dual loyalties is not only a disgraceful use of his platform as the leader of the free world, but it's also an anti-Semitic attack that should be condemned by Jews everywhere," she wrote.
"My Jewish identity empowers me to be a Democrat and support the state of Israel," she added. "Those do not work at cross purposes. In fact, they go hand in hand.
Wasserman Schultz does not mention Omar, Tlaib and other members of The Squad by name anywhere in the article, but offered a rejection of the Boycott, Divestment, Sanctions (BDS) movement they champion. She touts the overwhelming vote defeating an attempt to legitimize BDS.
A recent call by Omar and Tlaib to cut foreign aid to the Jewish state following the rejection of their visas was also addressed when Wasserman Schultz said: "Let's also not be distracted by hyped discussions of cutting foreign aid to Israel."
She had one final message for Trump.
"Your pomposity does not help the Jewish people," she wrote. "In fact, it emboldens those trying to harm Israel, and compromises the bipartisan U.S.-Israel relationship."
Citizenship rule criticized
A new rule from the U.S. Citizens and Immigration Systems (USCIS) bureau regarding citizenship for those born outside of the U.S. has led to confusion as to what it really means. The bottom line is some children born to Americans serving overseas in the military (or other government employees) have a few extra hoops to jump through before their child becomes a citizen.
The initial reaction was harsh. Miami Democrat Debbie Mucarsel-Powell, a naturalized U.S. citizen, was outraged.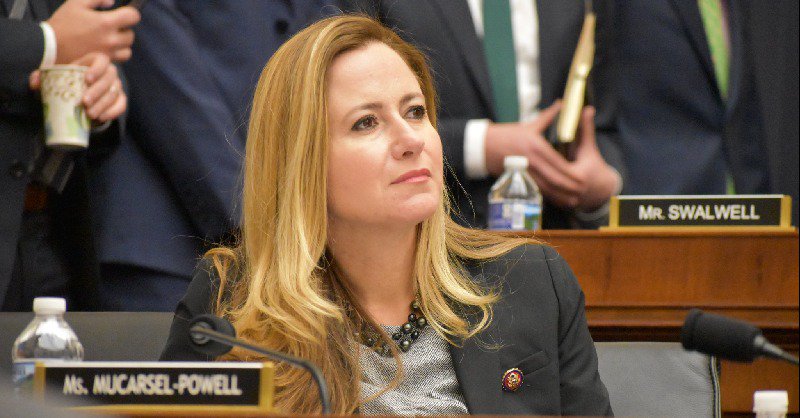 "So long as Trump is in office, his policies will attack everyone — hard-working Americans, immigrants and now, service members," Mucarsel-Powell said. "Even the families of people who have paid the ultimate sacrifice for our country are not safe from his cruel politics."
Shortly after the firestorm, USCIS clarified the meaning by saying no one is denied citizenship, but it is all a matter of establishing residence. It will affect only a "handful" of people, a USCIS official said.
"The idea that this policy negatively impacts or takes anything away from (troops) is absolutely incorrect," the official said. "It bears repeating that this affects a very small population of individuals, and they have another means of obtaining citizenship for their children."
An example used by critics is that of the late Sen. John McCain, who was born in the Panama Canal Zone while his father served in the Navy. Under the rule, McCain would not have automatically been a citizen but would have eventually become one.
The new policy takes effect Oct. 29.
On this day
September 3, 2008 — Alaska Gov. Sarah Palin made her introduction into national politics with a speech to the Republican National Convention as the nominee for Vice President. The self-described "hockey mom" poked at Democratic nominee Barack Obama's background as a "community organizer."
She took on the national media saying she wasn't "going to Washington to seek their good opinion — I'm going to serve the people of this country." Before leaving the stage, presidential nominee John McCain joined her and asked delegates, to thunderous cheering, "Do you think we made the right choice?"
September 3, 2015 — Presidential candidate Trump formally pledged not to run as a third-party candidate if his quest to earn the Republican nomination for President is unsuccessful. The GOP front-runner pledged his loyalty to the Republican Party and to the nominee — if it is not him — official during a news conference held at Trump Tower.
"I will be totally pledging my allegiance to the Republican Party and the conservative principles for which it stands," he said. Trump signed a document repeating his pledge, but legal experts reminded that it is just a pledge and not a contract.
Happy birthday
Happy Birthday to Rep. John Rutherford of Jacksonville (Sept. 2) and Rep. Alcee Hastings of Delray Beach (Sept. 5).