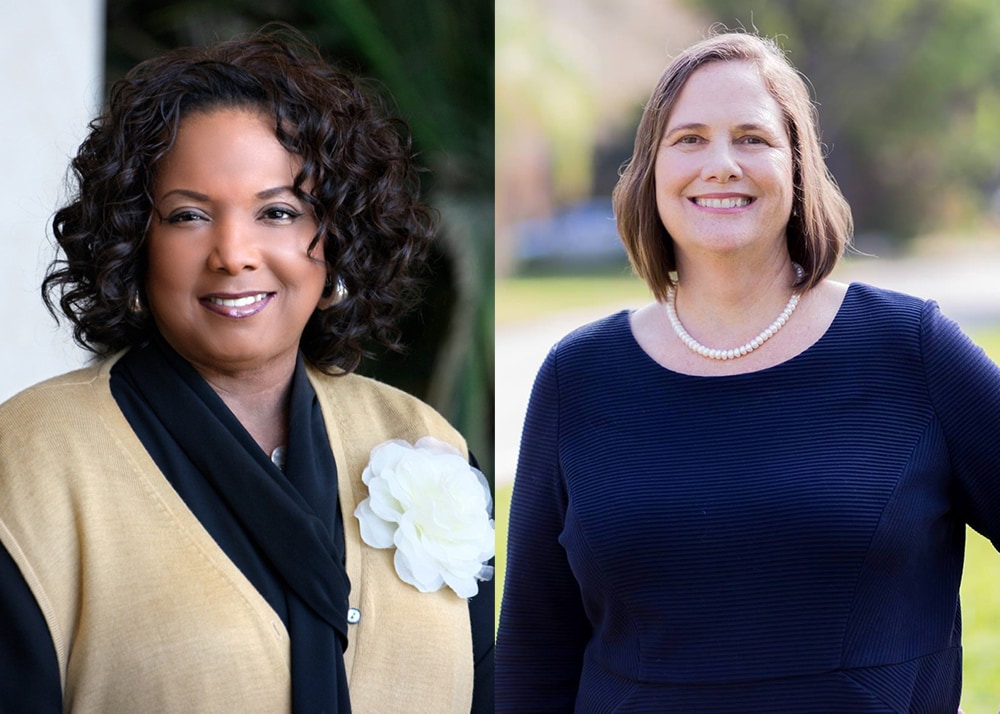 Figgs-Sanders is facing Trenia Cox in a competitive St. Pete race.
Former St. Petersburg City Council candidate Beth Connor is asking her supporters to throw their weight behind her former foe, Deborah Figgs-Sanders.
Sanders finished second in the Aug. 27 primary election for District 5 representing voters in south St. Petersburg.
"I wholeheartedly give my support to Deborah Figgs-Sanders and encourage my supporters to do the same," Connor wrote in a statement over the weekend.
"I admire the ground trotting she does on important issues and that she is not afraid to ask the tough questions. I believe Ms. Figgs-Sanders will serve District 5 and the city with distinction."
Figgs-Sanders is facing Trenia Cox in the Nov. 5 general election.
Connor finished third in the primary election, but only the top two vote-getters advance to the general election where voters citywide can cast a ballot.
Earning endorsements from previous opponents heading into a general election is a key tool to earn quick support heading into an election with a broader voting base.
Connor's endorsement gives Figgs-Sanders potential access to the 920 voters who cast a ballot for her in the primary. Figgs-Sanders and Cox were separated by just 230 votes in a race where only 4,350 people voted.
That number will be much higher in the November race. Nearly 26,000 residents cast a ballot in the District 5 race four years ago when Steve Kornell was seeking reelection in a non-competitive race.
Kornell is leaving office because of term limits.
"I am honored to have the endorsement of Beth Connor. Her knowledge of city issues is incredible. I look forward to working with her and seeking her advice on issues related to environmental concerns as well as sewer and infrastructure issues," Figgs-Sanders said.
Two other candidates ran in District 5 this year.
Perennial candidate Philip Garret only earned 368 votes after not raising any funds or actively campaigning outside election forums. Anne Hirsch ran under the Uhuru banner calling for reparations for African American residents. She earned just 252 votes.
Neither former candidate is likely to endorse in the general election.