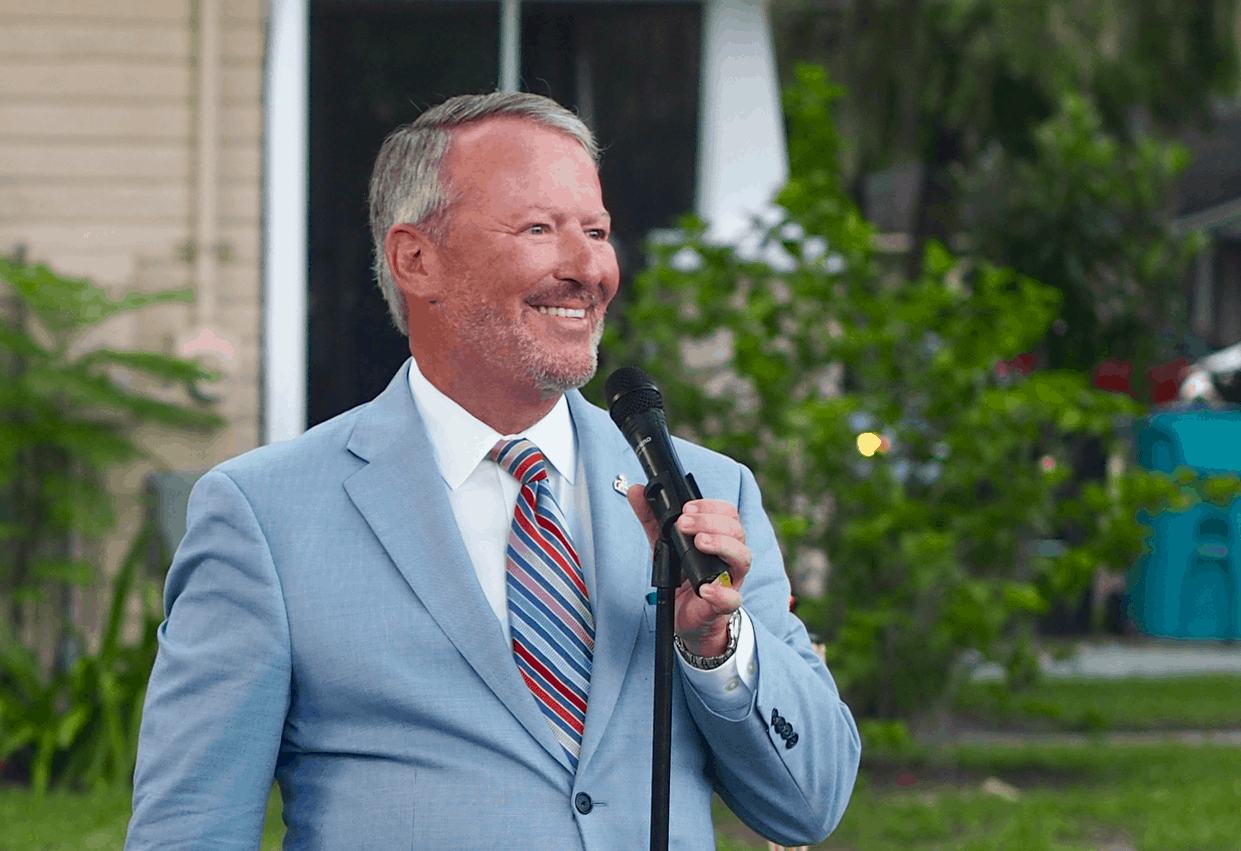 Bipartisan group includes Jane Castor, Jose Alvarez, Bryan Nelson, Steve Leary
A bipartisan group of mayors — including those in St. Petersburg, Tampa, Kissimmee, Apopka, Winter Park, and Sanford — are extending endorsements of Orlando Mayor Buddy Dyer's reelection, his campaign announced Thursday.
Dyer, seeking reelection for a fifth full term, announced the support of ten fellow mayors, though only four of them are in his Orange County.
The backers include the Orange County Mayors Bryan Nelson of Apopka, Nick Fouraker of Belle Isle, Kathy Stark of Oakland, and Steve Leary of Winter Park, as well as Rick Kriseman of St. Petersburg, Jane Castor of Tampa, Pat Bates of Altamonte Springs, Jose Alvarez of Kissimmee, Jeff Triplett of Sanford, and Nathan Blackwell of St. Cloud.
Dyer is facing Orlando City Commissioner Sam Ings, retired Navy veteran Aretha Simons, and Shantele Bennett in the Nov 5 election, though Ings and Bennett have not yet qualified for the ballot. All are Democrats, though the office and election officially are nonpartisan.
Dyer, in office now for 16 years, is cleaning up on endorsements.
The latest include several prominent Republicans in Central Florida, including Nelson, Leary, and Triplett.
Among comments passed along in a news release:
"Under Buddy Dyer's leadership, Orlando has grown into a world-class city that leads the nation in job growth and sustainability," Nelson stated. "I look forward to continuing to work with Mayor Dyer to ensure our region remains the best place in Florida to live and work."
"Winter Park and the entire region has benefited from the leadership of Orlando Mayor Buddy Dyer," Leary affirmed. "Addressing issues such as affordable housing, transportation, job creation, economic diversification and others, are regional challenges that require collaboration and the mutual respect of local leaders. Buddy has been a friend and partner, and I support his continued efforts to lead the City Beautiful into the future."
"Mayor Dyer's vision has transformed Orlando into a dynamic city with good-paying jobs, world-class amenities and a great quality of life," Stark stated. "As we move forward to address challenges like affordable housing and transportation, I look forward to continuing to work with Mayor Dyer. It is my honor to endorse him for reelection as Mayor of Orlando."