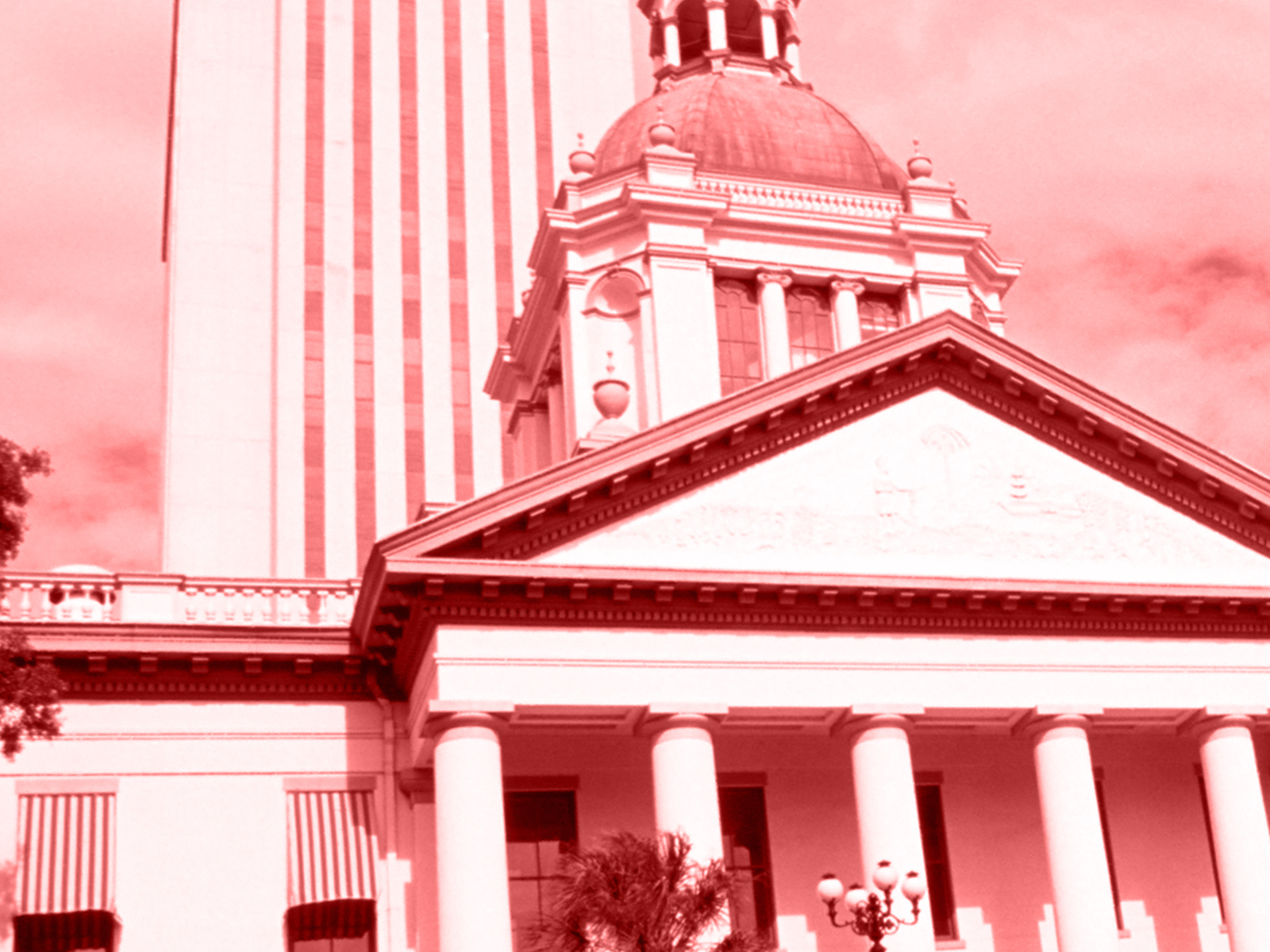 Sixty Days — our daily dispatch from the fourth floor.
The Last 24
Good Wednesday evening.
The proponents of a bill to grant LGBT+ workplace protections have not succeeded thus far, but — by gosh — they are trying again. A bipartisan group of lawmakers is once again pushing the Florida Competitive Workforce Act. It would prohibit discrimination based on sexual orientation or gender identity in restaurants and hotels, housing and employment practices. It would add protection to already existing anti-discrimination laws.
In addition to restaurants and hotels, the bill applies to any place that sells food for consumption on-premises, as well as gas stations, entertainment establishments, movie theaters, concert halls, sports arenas or stadiums. Said state Rep. Jennifer Webb, a gay Democrat, at a Wednesday news conference: "As more people get to know their LGBT neighbors they come to understand that people just want to be able to earn a living, provide for our families and go about our daily lives without the fear of discrimination."
Now, here's your nightly rundown.
Is it really budget time again? The House Transportation and Tourism Subcommittee took a preliminary look at proposed budgets from the Department of Economic Opportunity, the Department of State, and others.
Building better, stronger: Hurricane Michael flattened homes built on older code. What can lawmakers do now?
Waterworks: The House Agriculture and Natural Resources subcommittee contemplated the ongoing project of water-quality improvement, including Everglades and springs restoration.
Climate challenges: Democratic state Sen. José Javier Rodríguez and Democratic state Rep. Anna Eskamani rolled out their latest renewable energy bills.
Playing ball: The House PreK-12 Innovation Subcommittee heard from the Florida High School Athletics Association and the Florida School Boards Association about health concerns for student-athletes.
A new chief judge: The next head of the body that acts as a legal check on agencies under Gov. Ron DeSantis' control is likely to be a lawyer who already works for him.
A new head of OFR: Office of Financial Regulation Commissioner Ronald Rubin was fired following sexual-harassment accusations. Now, the Governor and Cabinet next week are slated to discuss how they want to fill the position.
Let the Sunshine (law) in: State Rep. Ray Rodrigues, an Estero Republican, filed a bill in defense of the state's public records law.
Mo' money: AHCA head Mary Mayhew wants $25.9 million to put the state's new Canadian prescription drug importation program into high gear.
Quote of the Day
The state's campaign finance database "poses a security risk. It has exceeded its operable life and needs to be replaced." — Secretary of State Laurel Lee, Florida's chief elections officer.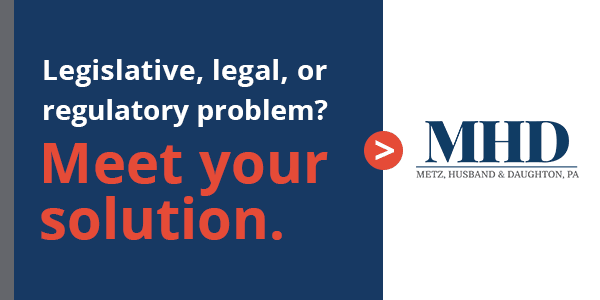 Bill Day's Latest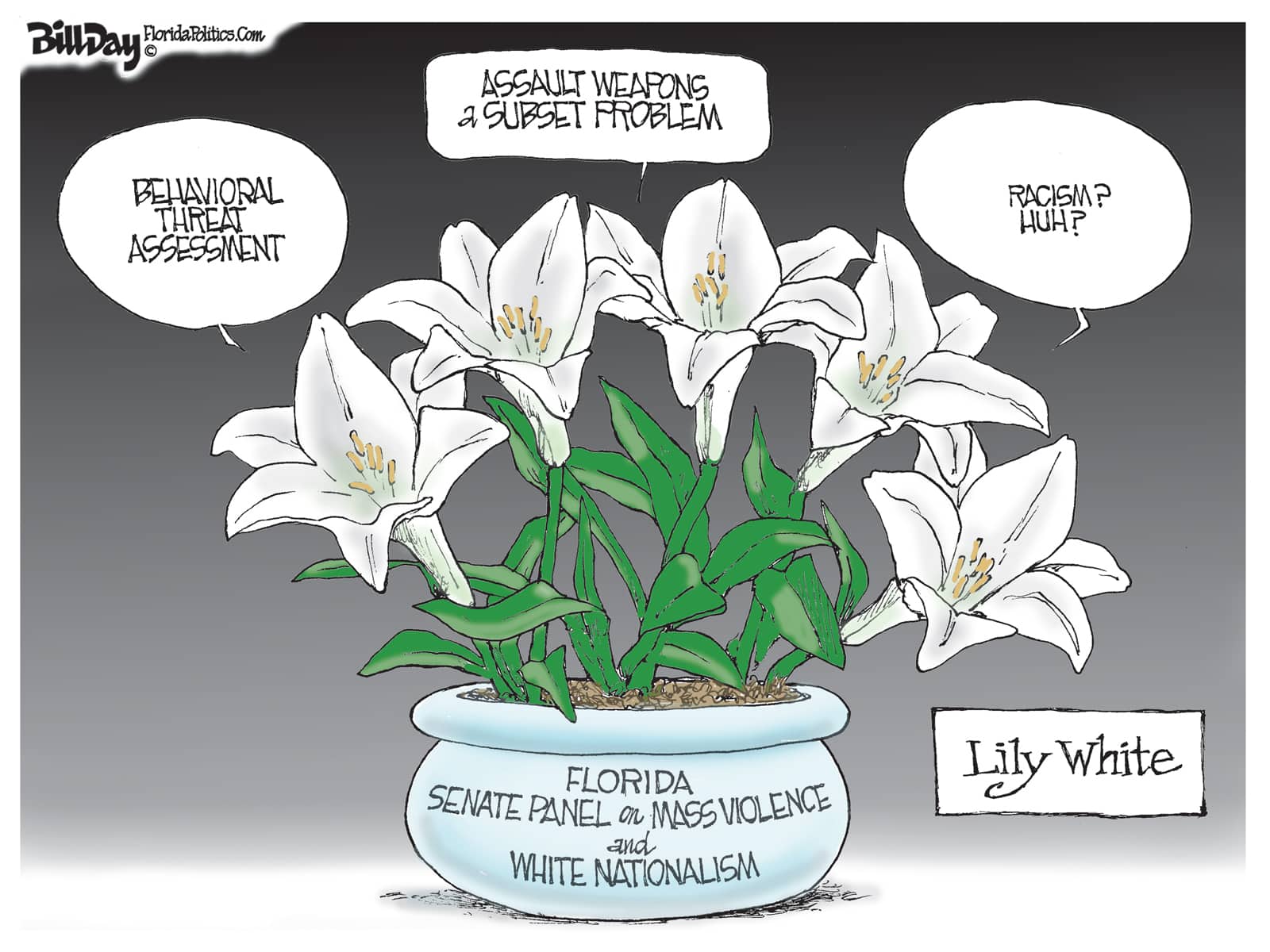 3 Questions
As a citrus grower himself, state Sen. Ben Albritton knows the industry expects a lot from him. "People are looking to the Legislature, and me specifically, to lead on agriculture's behalf," he said. As chair of the Senate Agriculture Committee, the Wauchula Republican holds the power to do so. He's already held a meeting this week focused on the future of hemp. We spoke to him about what seeds must be planted before the Legislative Session begins. (The interview was edited for clarity and brevity.)
Florida Politics: Following a meeting on hemp pilot programs, how do you feel about the crop in Florida?
Albritton: There is a huge amount of interest in Florida not just among growers but every nook and cranny of the supply chain interested in bringing quality hemp to Florida. It's important for the Senate, especially the Agriculture Committee, to make sure that we are following up with help to pilot projects and making sure our universities are doing their job. I was especially happy with the presentation [FDACS Director of Cannabis] Holly Bell gave, and also happy with the University of Florida's presentation of its pilot project.
With Florida A&M, it may be lagging compared to the activity UF is doing. However, this is a marathon, this is not a sprint. We still have yet to understand what varieties grow effectively. The most important piece is everybody has to get it right. That's part of the opportunity and the challenge — and it is both — as we go forward.
FP: Will there be enough manufacturers and companies ready to buy hemp products when farmers start growing them?
Albritton: It's really a chicken-and-egg scenario. But we have a really good plan that FDACS has submitted to the federal government, so know we have parameters in place to do the job and regulate the industry and allow it to be productive. Then have to get it right in the field. If we can't grow effectively, none of the supply chain matters. We have people looking to invest millions into the supply chain, but we want to get it right in the field, so they have a product to sell.
It's particularly cumbersome to build an industry from scratch. But what we need to do as a Legislature is make sure all the pieces are in place moving forward as it relates to government, and then let the private sector sort some of that stuff out. We are in a good place. The trick with this is, do not take our foot off the gas.
FP: What other critical issues does the Agriculture Committee need to address?
Albritton: We need to find out about the recovery of Panhandle farmers (after Hurricane Michael). How has their recovery taken shape and has the Legislature missed anything as it related to being helpful? Are there areas where we have fallen short? Nobody expects perfection, especially out of government, but we need to look at different ways to help.
I will be having a hearing on the citrus industry, which is still plagued by citrus greening. That has taken an immense toll, and I plan to dedicate an entire committee meeting to the industry itself, to hear from processors, packers, growers, harvesters. I could personally stand up and talk about all the things the industry is working on, but I would like those with boots on the ground to give testimony.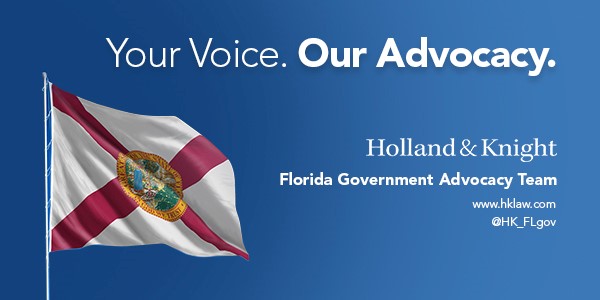 Lobby Up
From direct primary care agreements to allowing Canadian drugs in Florida pharmacies, the 2019 Legislative Session brought some major changes to the health care industry.
But it's the partial repeal of the state's certificate of need (CON) law — a priority of House Speaker José Oliva — that's expected to be the most disruptive change.
The new law is a mixed bag for the Florida Hospital Association. Some of its members will undoubtedly benefit from it, while others without the brand and capital to compete with big-time hospital chains could see their market share erode.
While Oliva's top priority for 2019 got the green light, FHA is hoping to avoid further shake-ups from the health-care-focused Speaker in the 2020 Legislative Session.
They've hired another lobbying team to help them in that effort. Now representing the trade group is Slater Bayliss, Chris Chaney, Steve Schale, Stephen Shiver and Sarah Busk Suskey of The Advocacy Group at Cardenas Partners.
That makes for a two-dozen strong lobbying team, with the association previously retaining Greenberg Traurig, Johnson & Blanton, Smith Bryan & Myers, Floridian Partners as well as a handful of in-housers.
Breakthrough Insights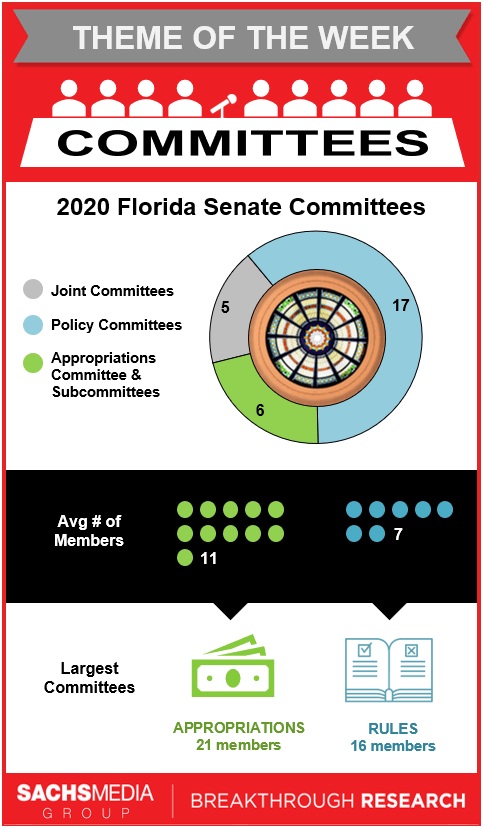 The Next 24
In the Capitol:
The Industrial Hemp Advisory Council will meet, followed by a meeting of the Hemp Advisory Committee. The council is at 8 a.m., followed by the committee at 9:30 a.m., Cabinet Meeting Room.
The House Children, Families & Seniors Subcommittee will receive a presentation on a report about placement options and services for victims of commercial sexual exploitation. That's at 9:30 a.m., 12 House Office Building.
The House Higher Education & Career Readiness Subcommittee will receive presentations about "developmental education reform" in the Florida College System. That's at 9:30 a.m., 306 House Office Building.
The House PreK-12 Appropriations Subcommittee will receive presentations about budget requests and potential reductions for the Department of Education and the Office of Early Learning. That's at 9:30 a.m., Reed Hall, House Office Building.
Elsewhere:
The Florida College System Council of Presidents will meet. That's at 8:30 a.m., Association of Florida Colleges, 1725 Mahan Dr., Tallahassee.
The Florida Defense Support Task Force, which works to protect and expand military bases and missions in Florida, will meet in Clay County. That's at 9 a.m., Hampton Inn & Suites Jacksonville-Orange Park, 141 Park Ave., Orange Park.
The Florida Fish and Wildlife Conservation Commission's Harmful Algal Bloom Task Force will meet at 10 a.m., Fish and Wildlife Research Institute, 100 Eighth Ave. S.E., St. Petersburg.
The Florida Supreme Court is expected to issue its weekly opinions at 11 a.m.