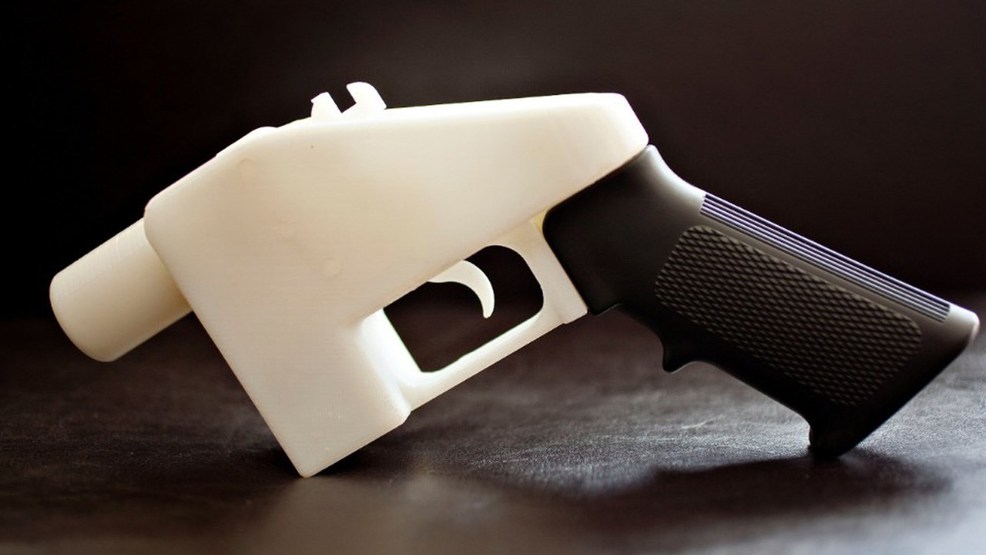 Previous efforts to ban them in Florida or federally have gone no where
Yes, people can make working, firing guns, composed completely of undetectable plastic, with a 3D printer; and no, state Sen. Linda Stewart, the Orlando Democrat who has filed several bills in recent years seeking to reform Florida's gun laws, does not think that's a good thing.
Stewart has filed Senate Bill 310 which would ban the manufacture, possession, sale, transfer, importation, or distribution of  all three-dimensional printed firearms made with specific kinds of plastic that are hard enough to withstand firing projectiles, but undetectable by metal detectors. Exceptions are made in some cases if the guns contain at least four ounces of metal.
"People don't realize what is out there already on the the internet, and what people are able to do without even going to buy a gun. The blueprints are on the internet. We talk about background checks and registration and all that, this particular weapon can be made by anybody, and they can get through metal detectors," Stewart said Wednesday.
Don't assume someone needs to own a very expensive three-dimensional printer, Stewart added.
"I discovered that … the Orange County Library has three of these printers," she said.
Blueprints for 3D guns have been available through the internet, on and off, for several years. A 2015 federal lawsuit had blocked them. In 2018 the administration of President Donald Trump settled the lawsuit, opening the door for the blueprints to be reposted. However, another suit was filed and a federal judge in Washington state issued an injunction blocking their release. Meanwhile, the plans reportedly had been downloaded thousands of times.
In June Democratic U.S. Rep. Ted Deutch of Boca Raton filed a bill, House Resolution 3265, to ban them nationally, while Democratic U.S. Sens. Bob Menendez of New Jersey and Edward Markey of Massachusetts filed a companion bill in the Senate. Deutch's bill has gathered 45 co-sponsors, all Democrats, but not moved anywhere yet. The Senate version has gained 26 co-sponsors, all Democrats, and also has not budged.
Last year Florida's Democratic then-U.S. Sen. Bill Nelson filed a similar bill to ban them nationally, but the bill never went anywhere.
Also last year Democratic then state Rep. Jared Moskowitz, now Florida's Director of Emergency Management, sent a letter to then-Gov. Rick Scott urging him to ban them by executive order. Scott did not.
Some states, including New York and Washington, already have outlawed the guns, nicknamed "ghost guns"
Stewart's SB 310 requires anyone who possesses a 3D firearm to turn it in to a law enforcement agency. Otherwise, manufacture, possession, or sale would be a third-degree felony.