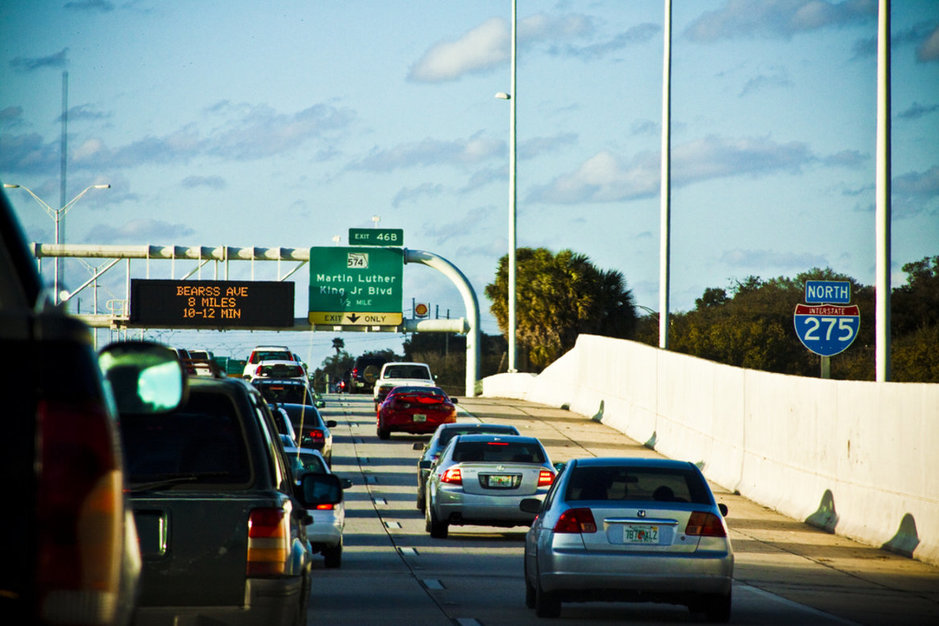 The County Commission may have given traffic-clogged commuters here reason to hope.
We always should hesitate to declare anything related to transportation in Hillsborough County is a done deal, especially if it involves a tax. But let's tip-toe to the edge of optimism and maybe utter a small "yay." The County Commission may have given traffic-clogged commuters here reason to hope.
On Wednesday, Commissioners formally approved spending allocations for the one-cent sales tax voters approved last November. The tax referendum is known as All For Transportation. Supporters argued it was necessary to deal with Hillsborough's stifling congestion.
The referendum, approved by 57 percent of voters, spelled out specific projects that would be paid for by the tax. Commissioner Stacy White sued, arguing only elected officials can make those decisions. A judge agreed but said the tax was legal.
Those elected officials did what White demanded. They made a decision. The Board voted 6-1 to fund the projects exactly as they were spelled out in the referendum. Two Republicans – Ken Hagan and Sandra Murman – sided with the four Democrats on the Board.
White, who has appealed for the state Supreme Court to throw the tax out completely, was the lone vote in opposition. I'll get back to him in a minute.
Hagan and Murman got it right. Neither likes the tax but they went with what voters wanted.
What a concept. Do you think the whole "will of the people" thing will catch on?
Wednesday's action allows the appropriate county governing bodies to move ahead with some projects, but that could be risky.
The Supreme Court won't hear White's appeal until at least next February, and it could be March or April before its ruling – if then. That means several more months of limbo.
A conservative Court could side with White.
What then?
And don't forget, the GOP-dominated Florida House invited itself to the party. General counsel Adam S. Tanenbaum filed an amicus brief on Sept. 3 supporting White and another litigant. It declared the state Constitution "gives the Legislature exclusive control over the levy of non-ad valorem taxes…"
The Legislature's aim seems to be keeping taxes as low as possible, and it doesn't matter if a creaking transportation system can't keep up with growth. I guess that's the price we pay for sunshine.
Lawmakers in Tallahassee know what a morning commute is like here, because, well, they know everything.
Lawmakers brag that low taxes are a reason businesses want to come to Florida. If leaders of those businesses take a close look at the state's feeble transportation system, they might go elsewhere. The ultimate cost will be a blow to the state's economy that may take decades to recover.
But hey, commuters got a victory Wednesday, and that's always a reason to celebrate.