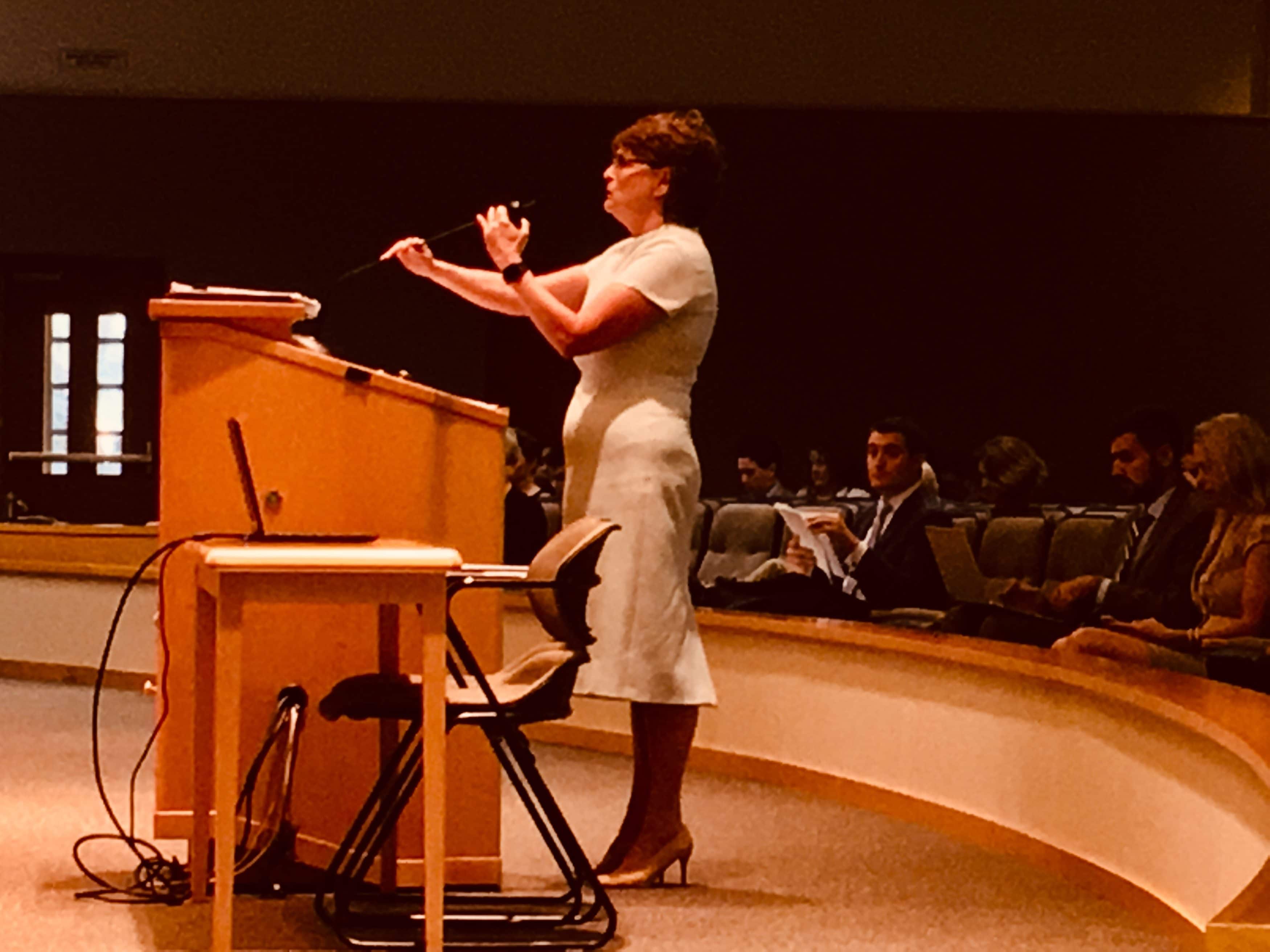 "We're just going to see a slowing down."
British pop group Simply Red once sang that "money's too tight to mention," but for House Appropriations Committee members, it was all they could talk about Monday.
The budget panel's first 2020 Committee Week meeting kicked off with a jolting jeremiad from Amy Baker, who leads the Legislature's Office of Economic and Demographic Research, one that will govern the dispensation of member projects and much else this Session.
The Long-Range Economic Outlook is bleak, trending $867 million lower over the next two years than expected. Hurricanes from 2016 to 2018 and global macroeconomic uncertainty is driving this, as does a softness in the residential construction market.
"The drags are more persistent than past events," Baker said Monday, but tourism is offsetting for now.
As Baker said last month, all of that adds up to a "winded" economy, with the "ongoing costs of government" outpacing revenue.
"On the residential construction side, we're not even forecasting getting back to our peak in the next decade," Baker said. The decade-long expansion "comes with a caveat … turning points are very difficult to project."
She added: "We're just going to see a slowing down, most of it in 2020."
Tourism is still up, but given pressures, relying on that industry can be volatile, Baker noted. International tourism is lagging, raising concerns among the committee about how a global recession may provide impacts.
Sales tax, likewise, is an area of worry.
While there is $1.45 billion from the current year expected to be able to use in FY 20-21, and $3.8 billion in total reserves, Baker notes that hurricane season isn't close to over.
Positive balance: 0.8 percent of the FY 20-21 budget, a very small number, and one that will come with borrowing money from recurring funding.
Expenditures lead to a slightly higher base budget, and negative balances could lead to a "recurring problem" in the next few years.
Spending money earmarked for reserves, on hurricanes or something else, will affect the out years on any projections.
Dedicated funds, including for hurricanes to defray against FEMA's reimbursement process quirks, are one option.
Baker noted that a "variety of options" exist, including whether to tie a pay-go fund to when reimbursement can be expected.
"It might be time to just go through different policy areas and figure out what you want to do," Baker advised.
"Things are a little bit slower, a little bit weaker," Baker said, because of the national outlook declining.
"We have more risk of a recession this year compared to last year," Baker said.
As one committee member noted, the status quo permeates the report. Medicaid expansion, prison population reduction, and cannabis legalization would offset, at least in theory, the surging tide of red ink.
However, Baker noted these "policy decisions" are out of her purview.
Last week, budget chair Travis Cummings said all but a "small fraction" of member projects would get axed in 2020. Cummings framed the issue differently Monday, framing the matter as a "small reduction."
"Recommendations here about hurricanes … judicial reforms … is something you'll continue to hear deliberated upon," Cummings predicted.