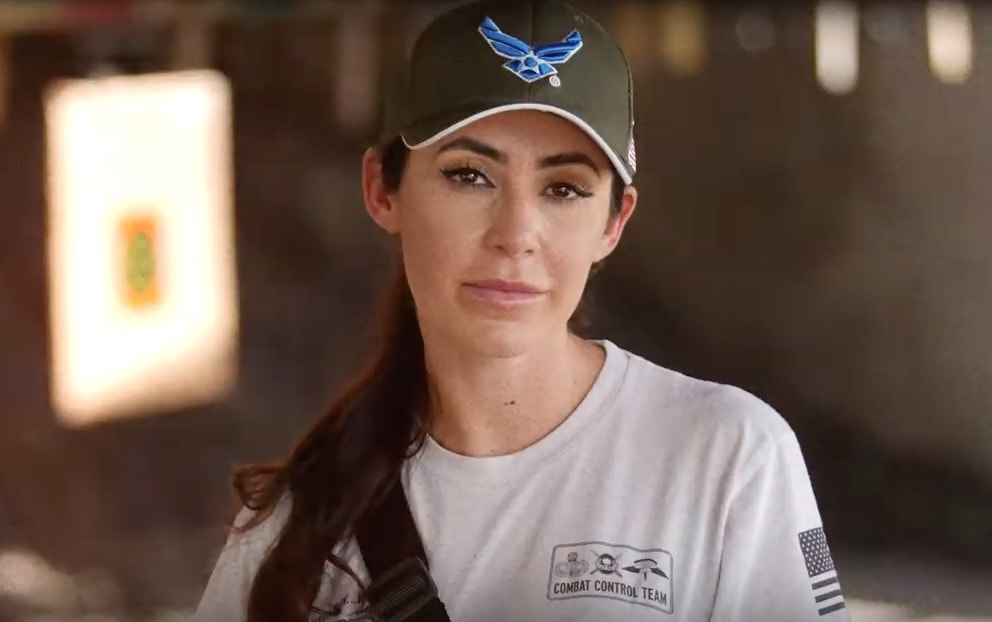 Anna Paulina Luna is an Air Force veteran.
A fifth Republican has entered the race to oust Congressman Charlie Crist from office. Air Force veteran Anna Paulina Luna announced Monday she was joining the race to bring conservative values back to the district.
Luna joins an already crowded field in the Republican primary for Florida's 13th Congressional District. Also running are former U.S. Sen. Lisa Murkowski staffer Amanda Makki, former attorney Sheila Griffin, Matt Becker and perennial candidate George Buck.
Bucking conservative stereotypes, the Republican crowd is diverse. It now includes an Iranian-American (Makki), an African-American (Griffin) and, now, a Latina.
Luna announced her candidacy in a video Monday. In it, she describes a harrowing childhood plagued by poverty, drug addiction and homelessness.
"My grandmother died of heroin use. My family fought addiction. Many of them ended up homeless," Luna said. "But my mom, she's my real hero. She raised three kids through a string of abusive relationships and still put herself through law school. That's fight."
It's the same fight Luna said she'll bring to Washington D.C.
"This community deserves to be served by someone who isn't afraid to stand up and fight for its future. Throughout my life, I've been knocked down, underestimated and told I wasn't enough. But every time, I picked myself up and came back fighting. I'm a warrior and I'll fight with the same passion for the people of Pinellas County," Luna said.
"I look forward to protecting our veterans and service members, the Constitution and our natural environment. I can't wait to meet every voter, share my plan and earn their support."
Luna joined the United States Air Force at 19 and later put herself through college while working full time.
After college, she deferred her acceptance into medical school to join the staff at Turning Point USA as the Director of Hispanic Engagement, where she traveled the country speaking with college students about issues affecting the Hispanic community, and how Conservative values could address these issues.
Luna cofounded Bienvenido, a conservative Hispanic outreach organization.
Luna's husband Andy is a Purple Heart and Bronze Star recipient she met while serving in the Air Force.
"When he was shot in Afghanistan, it really opened my eyes to the hardships our veterans face when they come home. I saw first hand how previous presidents had put our fighting men and women at risk and I knew that supporting President [Donald] Trump was nonnegotiable," Luna said.
Luna and her husband also consider themselves environmental activists. They work with a group called Force Blue, which is a coalition of Special Operations veterans who work on marine conservation.
Luna said she'll bring passion for both issues to her campaign.
Luna is also pro-border protection.
"On immigration, common sense is to first secure our border. But career politicians care more about getting reelected than doing the right thing," Luna said.
"The stakes are high, but like you I will never back down from this fight. My mission is clear — to protect life, our borders, our families, our God given rights, our country."