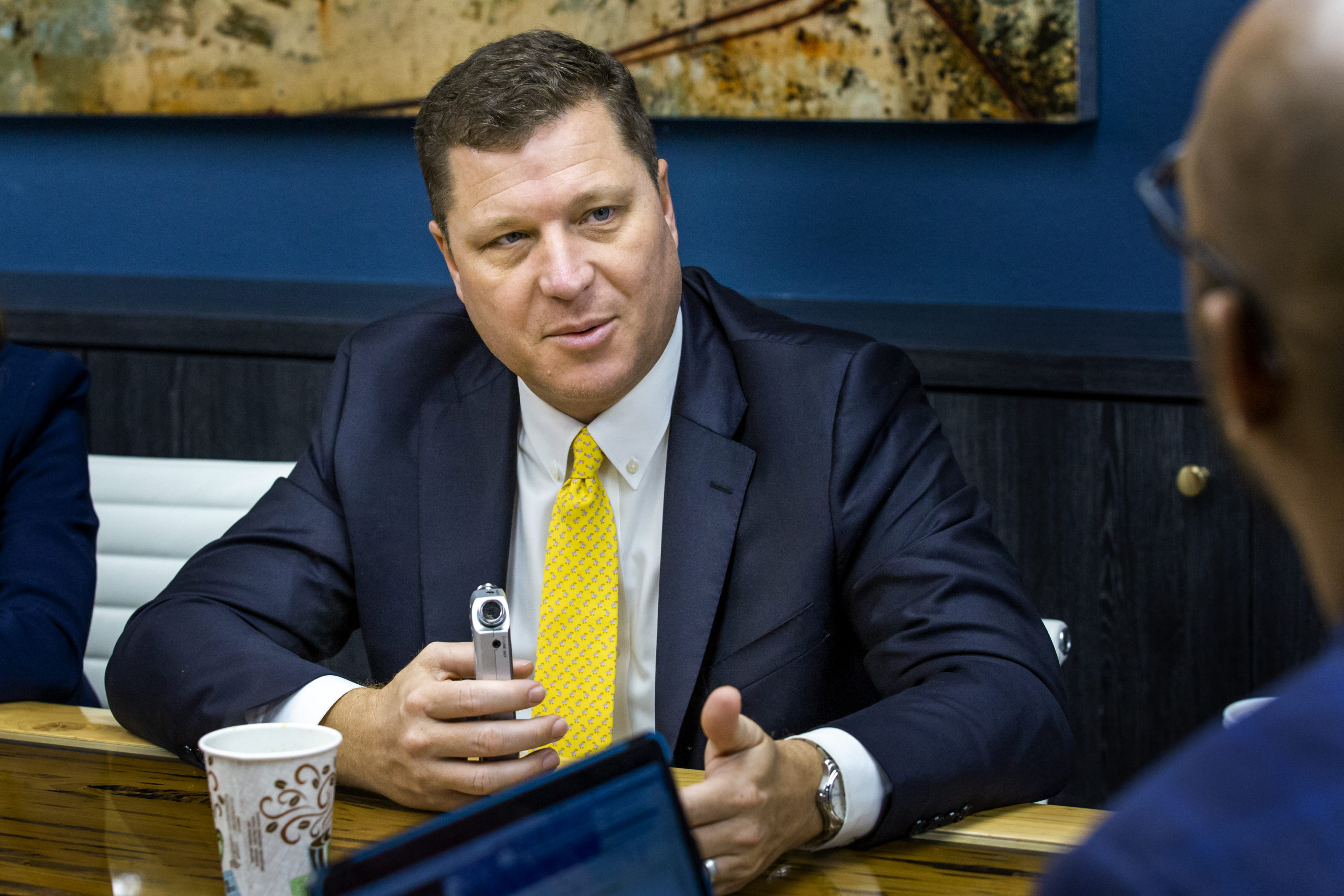 The controversial commission meets every 20 years to consider changes to the state constitution.
State Sen. Jeff Brandes' second push to repeal the state's Constitution Revision Commission is already on the move ahead of the 2020 Legislative Session.
Brandes' Senate Joint Resolution (SJR) 142 would put before 2020 voters a question asking whether the powerful appointed body that meets every 20 years to reconsider the state constitution should be abolished.
It passed the Senate Judiciary Committee on a 6-0 vote Tuesday.
"For many occasions over the life of this provision, there has been a purpose," Sen. Dennis Baxley said. "Unfortunately what we've seen … is an evolution into just a third (chamber of the) Legislature."
The Constitution Revision Commission was established in 1968 to provide a once-every-20-years way to revise the state Constitution.
But lawmakers began criticizing the process after 2017-18, when the commission placed seven amendments on the ballot. Several unrelated issues were "bundled" into one ballot measure, including combining a ban on offshore drilling with a ban on vaping in the workplace.
Brandes offered the same measure in the 2019 Legislative Session. The Senate approved the measure, but the House never put the matter up for a floor vote.
Gov. Ron DeSantis also supports abolishing the commission.
Brandes' resolution received broad support in its first committee stop. Those from both sides of the political aisle offered support, including the libertarian-leaning Americans For Prosperity, as well as the more liberal National Organization for Women.
"We were able to bring the Baptists and the bootleggers together on this one," quipped Brandes, a St. Petersburg Republican.
The measure heads next to the Governmental Oversight and Accountability Committee. To pass, joint resolutions require a three-fifths majority vote in both chambers of the Legislature.
The Senate during the 2019 Legislative Session approved a Brandes proposal to abolish the commission, but the proposal was not approved by the House.
If both chambers pass such a proposal during the upcoming session, it would have to go on the November 2020 ballot because abolishing the commission would involve changing the Constitution.
—
The News Service of Florida contributed to this post.