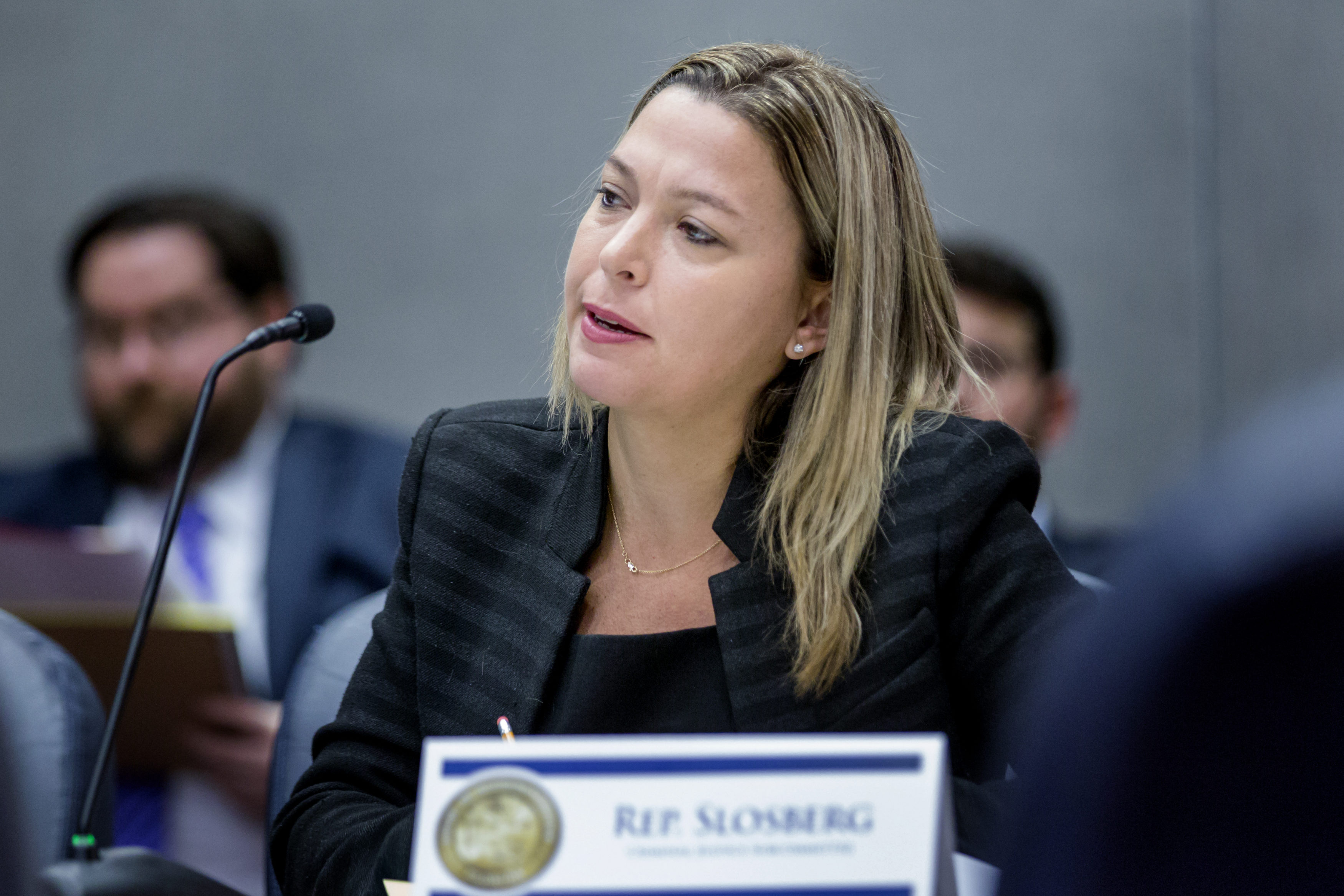 "We could save countless lives every year by requiring everyone to wear a seat belt."
Rep. Emily Slosberg is looking to follow up a 2019 bill dealing with texting while driving by moving to expand the state's seat belt law in 2020 .
Slosberg, a Boca Raton Democrat, filed legislation Tuesday (HB 179) to ensure all passengers of a vehicle, regardless of age or where they are seated, secure themselves with a seat belt.
Current law requires anyone in the front of a vehicle to wear a seat belt. Those in the back seat who are under 18 also must buckle up.
But adults in the back seat are not required to use their seat belt under current law. Slosberg's legislation would change that.
"I lost my twin sister in a horrific car crash when we were teenagers," Slosberg recalled in a statement Tuesday.
"Her seat belt was tragically unbuckled when it happened. Since then, I have dedicated my career to traffic safety advocacy and have fought to make our roads safer with common-sense legislation like this seat belt bill. We could save countless lives every year by requiring everyone to wear a seat belt — including those in the back seat."
To back up their push, Slosberg's office cited statistics showing the danger of not wearing a seat belt. A release on the bill noted there were more than 14,000 passenger vehicle deaths in Florida between 2008 and 2017. More than 6,800 of those killed  were not wearing a seat belt.
Should it earn support from the Legislature, the bill would go into effect on July 1, 2020.
Slosberg was one of the lawmakers behind a bill during the 2019 Legislative Session that made texting while driving a primary offense.
Previously, officers could only issue a citation for texting while driving if a driver was pulled over for another violation.
Slosberg worked on that legislation with Republican Rep. Jackie Toledo. Gov. Ron DeSantis signed the measure into law in May.