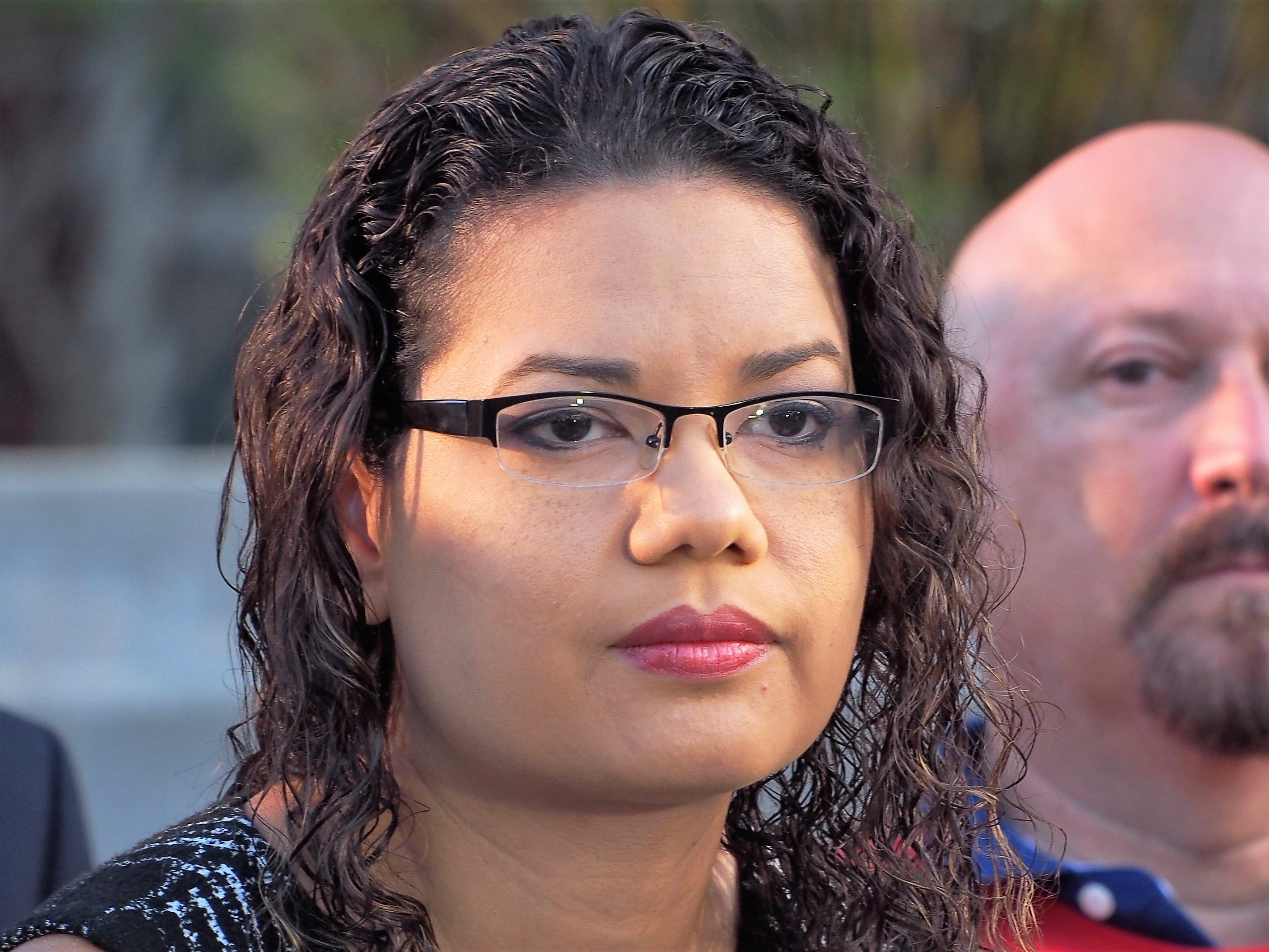 IAFF Local 2047 represents Orange County firefighters
Orange County Commissioner Emily Bonilla's reelection bid has received the backing of Central Florida's largest firefighters union.
Her campaign announced that her support for the Orange County Fire Department, the firefighters, and public safety has earned the endorsement of the International Association of Fire Fighters Local 2057, representing the county's firefighters and medics, for her bid for a second term representing District 5, covering northeast Orange County.
On Sept 12, 2019, one of the largest and most important public safety unions in Florida enthusiastically endorsed and pledged their support for current Orange County Commissioner Emily Bonilla as she seeks re-election in 2020.
Bonilla, of eastern Orange County, faces Winter Park Mayor Steve Leary and Anjali Vaya, both of Winter Park, and Sonja Spradling   of Orlando in the 2020 election. The race and seat officially are nonpartisan, but the parties already are joining the battle, as Democrats seek to keep a seat on the Orange County Commission that had been flipped from a Republican in 2016. Bonilla is a Democrat and the other three are Republicans.
In a news release issued by Bonilla's campaign, Andre Perez, IAFF Local 2057 president, commended Commissioner Bonilla's leadership style; how she stepped up when the citizens of East Orange County were unhappy with their representative; how her "strong will and determination have helped shape [her] into the positive leader."
"We thank you for stepping up at a time when the citizens were unhappy with their representation," Perez states in the release. "During this time we have seen that even through adversity you handled yourself with dignity and class and you don't let the negative deter you from doing what is right for the citizens of East Orange County."
Said Bonilla in the release: "I am excited and honored to have the support of the firefighters at this crucial moment. I know that our county's firefighters, and organized labor in general, have patiently waited for better contracts while continuing to serve us. I want them to know that I am listening and am on your side. The trust that the entire 1,050 first responder men and women of Local 2057 have placed in me is indeed humbling."