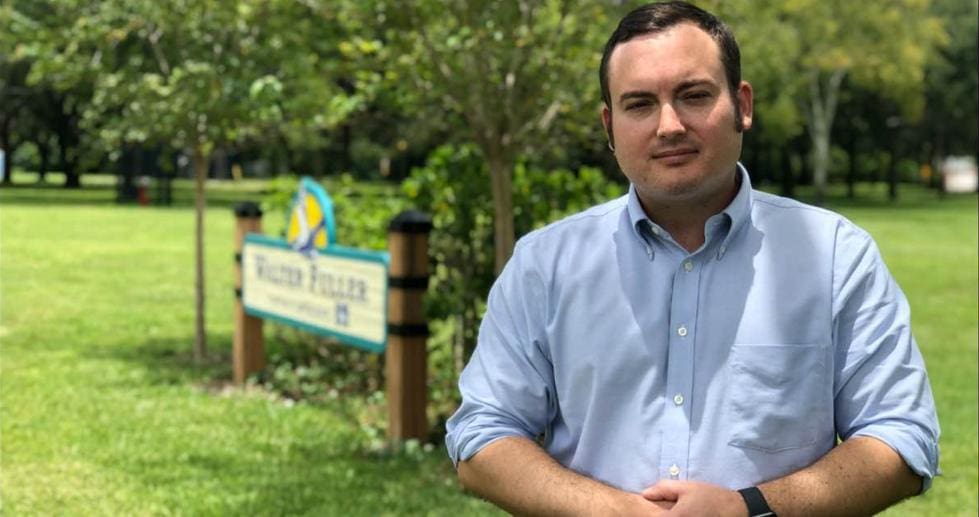 Hornbeck raised less than $3,000 from people who don't share his last name.
St. Petersburg City Council candidate John Hornbeck might have just bought himself a boost in his race against Robert Blackmon.
Hornbeck loaned his campaign $12,000 earlier this month, according to the most recent campaign finance filings covering the first two weeks of September.
Hornbeck's fundraising has been sluggish. Of the total amount of cash he's raised, only about $4,000 came from supporter contributions and, of that, at least $2,050 came from family members.
Hornbeck previously loaned his campaign $2,000.
Hornbeck's campaign has been an interesting one. He entered the race in March as a long-shot candidate. At the time, Scott Orsini was considered the runaway front-runner. Hornbeck's early days were quiet. He wasn't hitting the campaign trail or raising funds. He also wasn't soliciting endorsements, which is paramount in local politics.
Fast forward to this summer and the game changed for Hornbeck when Orsini dropped out of the race amid controversy over demeaning tweets he had previously authored.
Orsini's departure left Hornbeck the lone Democrat in a two-way race against Blackmon, who is a Republican. While candidates aren't allowed to tout political affiliation because city races are nonpartisan, it's often no secret which direction candidates lean and campaign priorities often reflect those leanings. That partisan divide in a city that favors Democrats could have been, and still could be, a boost for Hornbeck.
Yet his campaign still hasn't gained momentum.
Hornbeck's loan might not do much to boost the local attorney's campaign. After all, it's not representative of broad support from voters. But the money could still present a shift, depending on how wisely he spends it.
Twelve thousand dollars in local elections can buy a lot — yard signs, campaign mailers, palm cards for neighborhood canvassing — anything to get his name out there.
That's why the next round of campaign finance reports should be interesting. The next report is due October 4. With one month left in the race, it will show how he's spending that money. But it will also show whether or not another recent boost is doing any good.
Last week, District 1 incumbent Charlie Gerdes endorsed Hornbeck as his successor. Later, Mayor Rick Kriseman took to Facebook to say that, while he was not officially endorsing anyone in the race, he supported and trusted Gerdes' nod.
Those two announcements lend credibility to a campaign that had otherwise been lacking it.
Whether Gerdes' support and Kriseman's pseudo-endorsement are doing Hornbeck any goodwill becomes clear when reports show if it translates into monetary contributions from people who don't share the same last name as the candidate.
Even still, Hornbeck has a long way to go to cover lost ground.
Blackmon raised more than $38,000, including a $10,000 loan. Of that, Blackmon still has about $34,000 on hand to spend.
On top of the fiscal advantage, Blackmon has also been campaigning hard. He has teams of volunteers canvassing neighborhoods and he's earned several endorsements including from half of the existing City Council board — Darden Rice, Gina Driscoll, Ed Montanari and Brandi Gabbard — and a bipartisan group of elected officials throughout the region. Among them are Democrats Wengay Newton, Darryl Rouson and others as well as Republicans Rick Baker, Nick DiCeglie and Jackie Toledo, among others.
It's also worth noting that three of the four City Council members are Democrats.
Because it's an open seat, the District 1 race should be competitive. Whether or not it will be will likely be clear come October 4.
So, stay tuned.