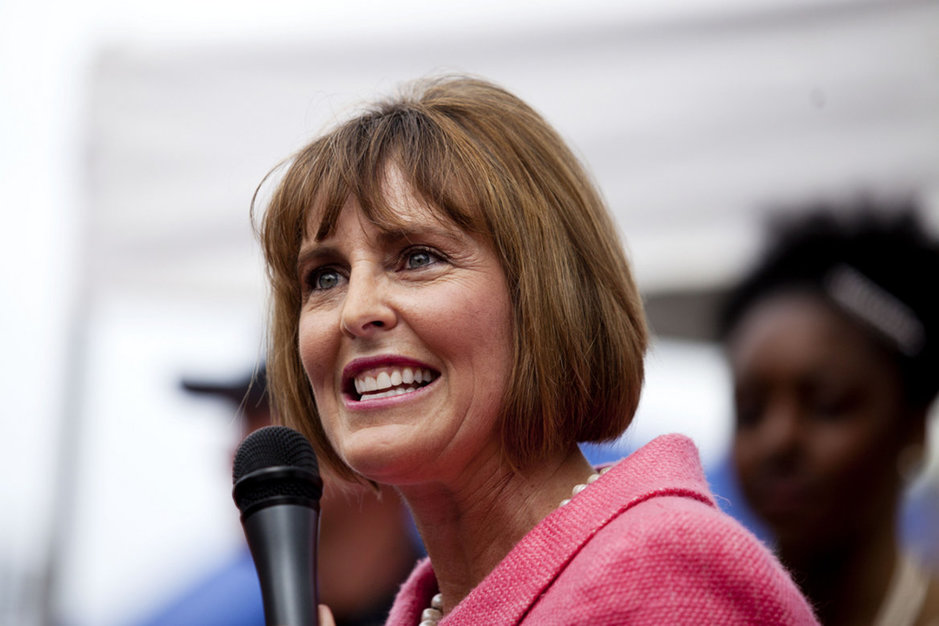 Castor wants to fast track the process.
U.S. Rep. Kathy Castor is joining the growing call to begin impeachment proceedings against President Donald Trump amid questions that he withheld aid to Ukraine to dig up dirt on former Vice President Joe Biden.
Castor released a statement Monday morning calling for an impeachment inquiry just hours after the Washington Post reported Trump had put on hold a $400 million aid package for Ukraine only one week before his call with Ukrainian President Volodymyr Zelensky in which Trump pressured Zelensky to investigate Biden's son, Hunter.
"Withholding foreign aid to Ukraine in an attempt to encourage interference in the next U.S. presidential election is a breach of the public trust. And blocking a U.S. intelligence complaint labeled 'urgent concern,' filed with the independent inspector general and flagged to the Office of the Director of National Intelligence is against the law," Castor wrote. "Trump has violated his oath of office. He operates for himself, in his personal interest — and not in the interest of the American people."
"The impeachment inquiry should be put on the fast track and all of the facts made plain. My GOP colleagues are inexplicably silent in the face of the damage to the country emanating out of the White House."
Castor's decision comes amid a flurry of Democrats upping pressure on House Speaker Nancy Pelosi to begin impeachment proceedings. Castor herself is a Pelosi ally and was recently thrust into a leadership position on climate change when Pelosi appointed her to head the reestablished Select Committee on Climate Change.
As of Tuesday morning, Pelosi still had not said whether impeachment proceedings would begin. But as of Monday, before reports that Trump had withheld aid ahead of his July 25 phone call with Zelensky, Pelosi appeared to be warming up to the idea, telling CNN "we will have no choice."
In her statement, Castor defended the House proceedings on impeachment.
"The House is proceeding in a deliberate manner to gather the evidence of corruption and obstruction of justice by the president and his associates. At least six congressional committees are investigating ethical and criminal violations, including review of financial records that were not covered in the Mueller investigation. The American people deserve to understand the depth and breadth of Trump's ethical and criminal violations," Castor said.
NBC News reported that 151 of 235 House Democrats support some type of impeachment action, ranging from support for an inquiry already underway in the House Judiciary Committee to drafting articles of impeachment against Trump. NBC's list did not include Castor, but listed Florida Reps. Val Demmings, Ted Deutch, Debbie Mucarsel-Powell and Darren Soto.
Trump continues to defend the phone call in question, saying there was nothing improper discussed and calling the Democratic calls for impeachment a "witch hunt."