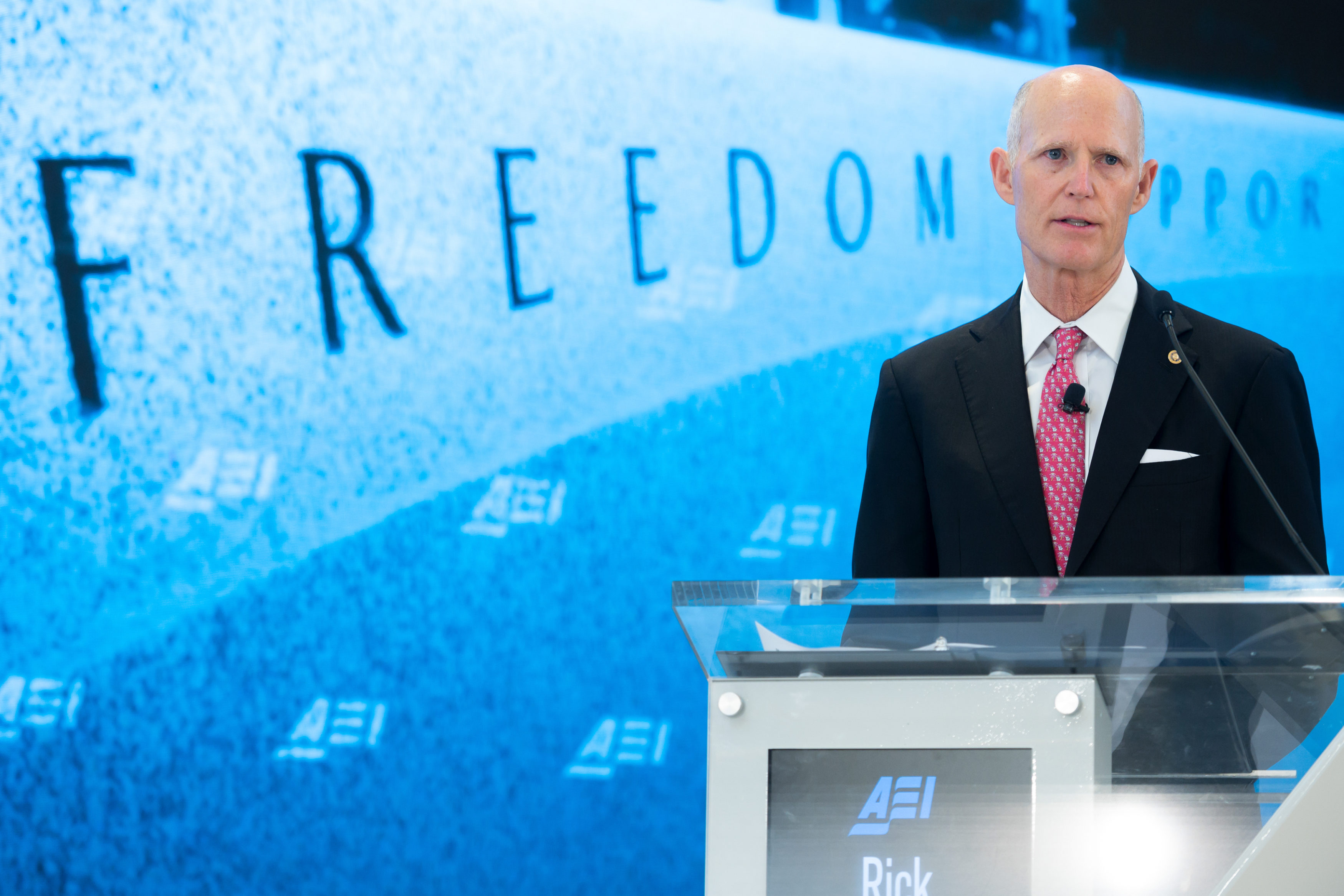 Advisories 'buried deep' on website, Senator says.
U.S. Sen. Rick Scott thinks China is a no-go zone and wonders why the State Department doesn't share his alarm.
In a media release Tuesday, the first-term Republican from Naples spotlighted the "risks" of traveling to China.
"China is a national security risk. They are stealing our technology and using it against us. Every American should be aware of the threat to their privacy when traveling in China. While the Department of State posts travel advisories, they are buried deep within the Department's website," Scott said.
"These advisories correctly note that Americans' social media accounts are widely monitored, and hotel rooms, phones, cars, and computers could be monitored or accessed without our knowledge," the Senator noted.
"However," Scott added, "the Department should do more to clearly highlight the significant privacy risks when Americans travel to China. American travelers deserve to know the risks of traveling to China well before considering any potential itinerary."
The current travel advisory does spotlight some fairly existential risks.
"Chinese authorities have asserted broad authority to prohibit U.S. citizens from leaving China by using 'exit bans,' sometimes keeping U.S. citizens in China for years," the department asserts.
"U.S. citizens may be detained without access to U.S. consular services or information about their alleged crime. U.S. citizens may be subjected to prolonged interrogations and extended detention for reasons related to "state security." Security personnel may detain and/or deport U.S. citizens for sending private electronic messages critical of the Chinese government," the advisory adds.
For Sen. Scott, this allowed another opportunity to spotlight concern about the Asian power.
Scott gave a speech Monday to the Concordia Institute where he spotlighted perils from China.
"I won't stop fighting until America's economic and political future is secure from the threat of Chinese influence," the Senator vowed.
The Senator has not gone too many days since going to Washington without calling attention to a Chinese infringement on traditional American prerogatives, as part of a larger foreign policy vision that calls for aggressive stances against U.S. adversaries.