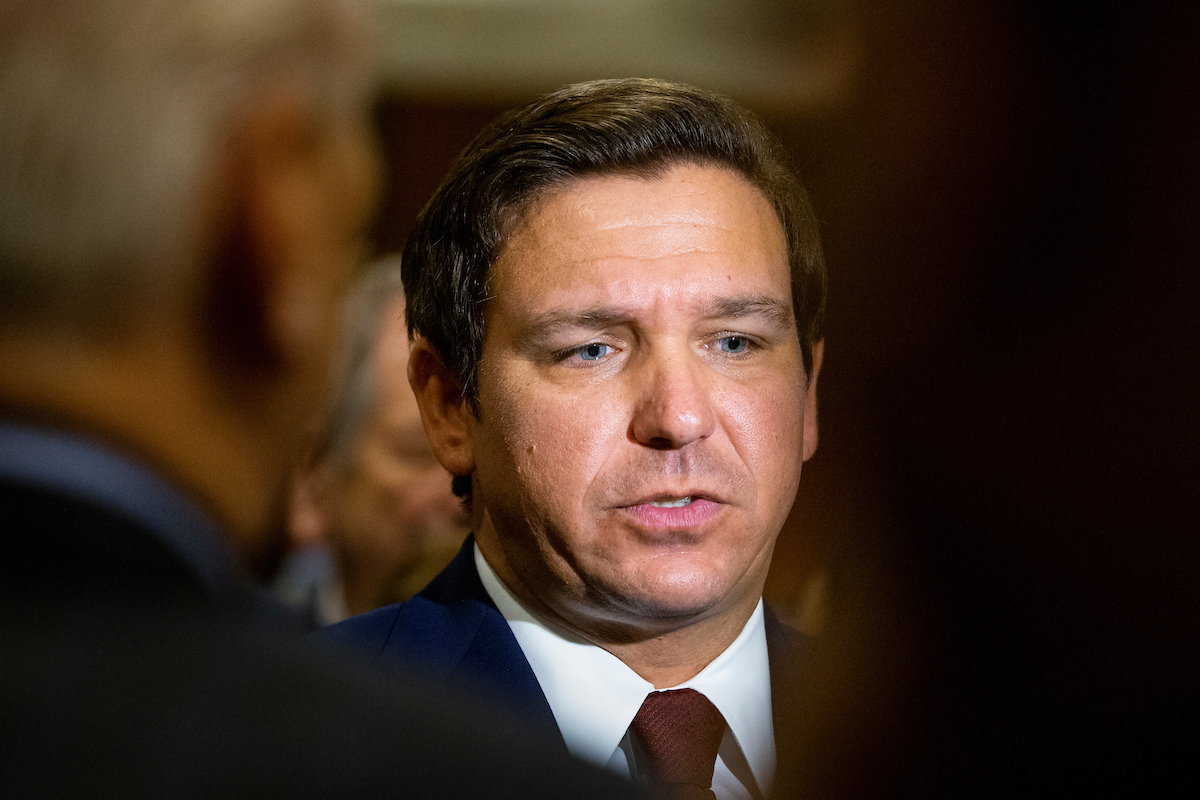 "Look, the President asked me to get the Party in order."
Gov. Ron DeSantis on Tuesday said he "had never seen" fundraising strategy memos purporting to show a pay-for-play scheme, granting face time with the GOP chief executive in exchange for hefty contributions.
DeSantis spoke with reporters after a regularly scheduled meeting of the Governor and Cabinet. The Tampa Bay Times disclosed the memos earlier this month.
Revelation of the memos apparently cost lobbyist and premier GOP campaign strategist Susie Wiles her standing with DeSantis' political operation, President Donald Trump's reelection effort, and her job with Ballard Partners, the lobbying firm headed by Trump confidant and fundraiser Brian Ballard.
"I had never seen those memos before," DeSantis said, referring to ideas to charge – for example – $25,000 for a round of golf with the Governor and others, or $250,000 for an "intimate" meeting.
"They had no effect on me or anything I've done," he added. "Look, at the end of the day, my job is to pursue the state's best interests. If people want to support that, great. But at the end of the day, that's the calculation that I make."
After the documents' disclosure, Florida Politics also reported that Wiles was leaving Ballard Partners, which she said was not a retirement but a temporary break so she can focus on a "nagging" health issue.
POLITICO, however, followed up with a post headlined "How Trump's Florida 'field general' got kneecapped," in which the memos' disclosure "was the final straw for DeSantis, who blamed Wiles for the leak." Then came Wiles' parting from the Trump campaign.
As Florida Politics also recently reported though, the knives may well have been out for Wiles even before the Times published its story.
On Sept. 10, Republican campaign finance guru Nancy Watkins sent a letter to the state's Division of Elections that her husband, Robert Watkins, was replacing Wiles as chair of the Governor's political fundraising committee, Friends of Ron DeSantis.
"Look, the President asked me to get the Party in order," DeSantis told reporters. "Quite frankly, I had not been paying as much attention; I've been focusing on doing my job," including a protracted distraction by Hurricane Dorian, as it flirted with menacing the state before veering north and avoiding landfall here.
"But we have the Presidential race, key legislative races, and I think we're in a much better position to move forward," he added. "The President and I are aligned on that. We'll be working hard."
Finally, when asked what led to his "decision that (Wiles) needed to be replaced," he said, "I don't have any more comments."